Comet USA recently signed on a new Puerto Rico distributor for their outdoor power equipment brand, efco.
The new distributor, Landscape Solutions Inc., was established in 2004 and has expanded its product and service lines to include outdoor power equipment, golf accessories, irrigation fittings and aeroponics systems, among other categories.
With a 4,000-square-foot facility in Vega Baja, Landscape Solutions will distribute efco products throughout Puerto Rico and also export them to surrounding islands, according to a news release from Comet USA.
Manufactured by Emak, which is based in northern Italy,efco products include a range of commercial-grade chainsaws, string trimmers, blowers, hedge trimmers and pole pruners.
U-Cart Concrete changes hands
U-Cart Concrete, which called itself the brand that started the "self-delivery" concrete business in the 1960s, has changed hands. The company was acquired by Cart-Away Concrete Systems Inc. of McMinnville, Oregon. Terms of the deal were not disclosed.

This purchase adds the U-Cart line of tub trailers and auger mixers to the mixing trailers and material loading systems manufactured by Cart-Away.
"We are excited to have U-Cart join the Cart-Away family," said Bruce Christensen, president of Cart-Away. "Most of the Cart-Away management team started their career at U-Cart over 15-years ago."
Both U-Cart and Cart-Away support the "U-cart-it" concrete service that is popular in rental locations and building material yards. The U-cart business model allows individuals to get ready-mixed concrete from the U-cart operator's location and take the wet concrete to their job site in a unique delivery trailer.
Camso acquires Belgian company Eurowheel
Camso, formerly Camoplast Solideal, is expanding its service offering in Europe as well as its wheel manufacturing capacity with the acquisition of Eurowheel, a long-time supplier of tire presses and small runs of wheels.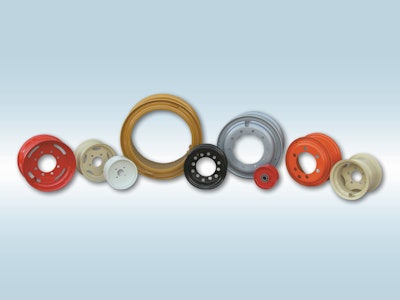 Located in Herenthout, Belgium, Eurowheel is an established manufacturer of wheels, presses and tools for European distributors as well as OEMs across Europe.
"This acquisition will allow Camso to produce a greater volume and a wider range of wheels for resilient and press-on tires," said Gregory Fossey, a Camso vice president.
Camso says the addition of Eurowheel's manufacturing capacity will give the company more flexibility on wheel production and reduce lead times for customers.
Dealers award gold status to Toro
The Equipment Dealers Association (EDA) recently recognized Toro with the Gold Level Award, based on responses from the 2016 Dealer-Manufacturer Relations Survey.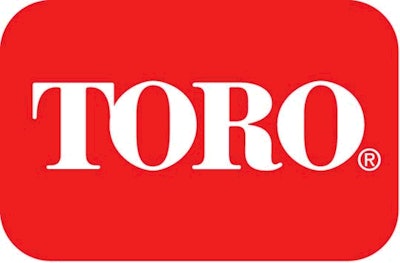 The annual survey focuses on 12 key categories of dealer operations and support. Responses are compiled to provide a rating for participating equipment manufacturers.
This is the second consecutive year in which Toro has received the award.
Toro's ratings showed an increase in nearly every key category over the previous year, including overall satisfaction, parts availability and warranty.
"We're gratified by the response from our dealers – and with the entire Toro team for their support and hard work," said David Alkire, vice president of Toro's residential and landscape contractor businesses.