Black Diamond Coatings Inc. introduced a new line of sealers this week under the AQUA-XTM brand.
The manufacturer says products in the AQUA-XTM line meet the need for professional grade sealers and water repellents for concrete, pavers, stone and wood that are "low VOC" – meaning they're compliant with restrictions on volatile organic compounds. The sealers boast fast beading action, fast dry time, excellent coverage rates and are resistant to breakdown from harmful UV exposure, according to Black Diamond Coatings.
The new line of sealers includes four specific products:
AQUA-XTM 11 is designed for many hardscape surfaces as a natural appearance sealer, and works particularly well on new concrete.
AQUA-XTM 22 is designed for concrete and related products and features additional stain-resistant properties. It's well-suited for wet-cast pavers.
AQUA-XTM 33 is designed for stone and clay surfaces.
AQUA-XTM 44 is designed for wood surfaces.

Black Diamond Coatings says its founder and president, David Warren, owned a successful sealing contracting business for 10 years and understands the challenges contractors face. "Our goal is to look for needs in the market and fill them," Warren says. "Contractors with commercial jobs will love these additional products, as they do not have a sheen and they dry quickly."
Based in Tampa, Florida, Black Diamond Coatings is one of only five wood and concrete sealer companies to produce USDA-certified biobased sealers.
ThermaPANEL melts snow, cools patio surfaces
Therma-HEXX Corp.'s ThermaPANEL is a modular heat-exchange system that distributes heat-transfer fluid (water, glycol or brine) to efficiently transfer energy across the entire panel surface. It's designed for use with pavers, stone, poured concrete and other surfaces, both to melt snow and keep patio surfaces cool.
ThermaPANEL melts snow on exterior surfaces using low temperature heat sources such as geothermal energy, waste energy, stored thermal energy or high-efficiency conventional heat sources.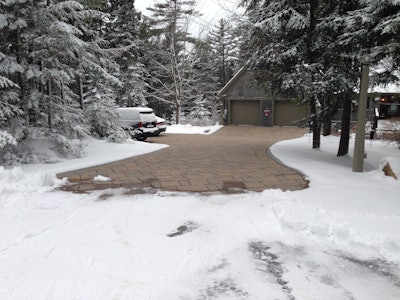 During warm months, the manufacturer says, the system is used to collect thermal solar energy for the heating of swimming pools, domestic water or industrial uses, while cooling the pavement surface to comfortable temperatures at the same time.
Panels are installed under the pavement surface and are in contact with 95 percent of the pavement area. Heat exchange fluid is pumped evenly through the panels in turbulent flow channels, creating an even and efficient transfer of energy between the fluid and the surface.
ThermaPANEL modular heat exchangers can be installed under sidewalks, plazas, rooftop patios, driveways or roads, according to Therma-HEXX. Rooftop pedestal mounted ThermaPANEL panels work with 2-foot square and 600-millimeter square pavers or stones and are compatible with all pedestal types. The surface mounted version can be used with any paver, brick, flagstone, poured concrete or asphalt surfaces.
Panels are joined to form parallel rows with induction welded PE-RT tubing, eliminating the need for any mechanical connections that would be susceptible to leaking. ThermaPANEL is available in oxygen or non-oxygen barring versions.
Based in Portsmouth, New Hampshire, Therma-HEXX says 100 percent of the ThermaPANEL is made in the United States. For more details about the product and its installation, go here.
NexTraq launches new app: 'NexTraq View'
NexTraq, a provider of a GPS fleet tracking, recently introduced a mobile app for supervisors called "NexTraq View." The company says the new app increases productivity by enhancing supervisors' visibility of fleet assets while in the field.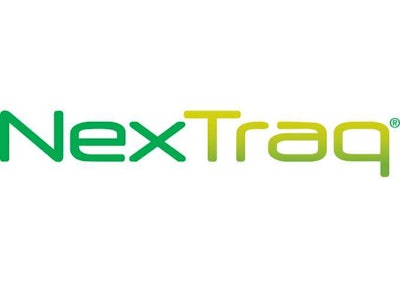 Using NexTraq View, supervisors are able to access important fleet data remotely and now have direct access to the mapping and monitoring capabilities of the NexTraq Fleet Tracking solution.
"The development of NexTraq View is a direct response to feedback from our customers," said Jeb Scarbrough, the company's vice president of hardware engineering. "Regardless of fleet size, field supervisors wanted improved insights to and manageability of their fleets."
The new mobile app provides managers in the field a real-time view of their company assets and the ability to send jobs to workers without having to consult the main office, Scarbrough said.