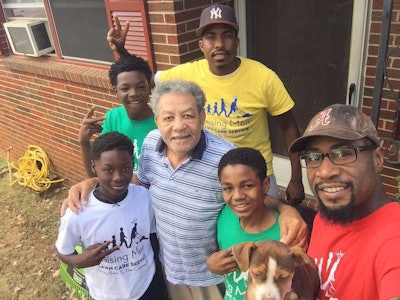 Not all of the world's problems are complicated. For some, simply not having the physical strength to mow their own yard is a real problem. Fortunately, one college student is stepping in to help.
Rodney Smith Jr. is a student at Alabama A&M University in Huntsville who uses much of his free time to mow yards for those who can't do it themselves.
About this time last year, Smith noticed an elderly man struggling to cut his grass and realized he could do something to help.
"My father always told me, 'If you have an idea, go for it,'" he told TODAY. "When I saw that man, it hit me. I felt I needed to do something and I went for it."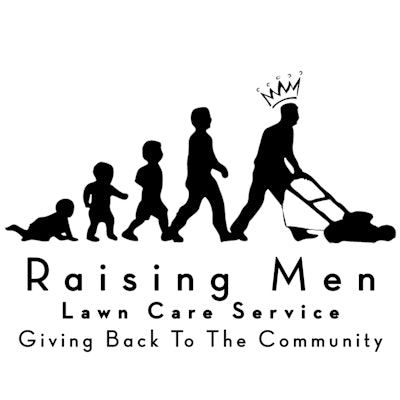 Smith set a personal goal in September 2015 of mowing 40 yards by winter. He reached out to friends for suggestions of elderly or disabled individuals who needed the service. He went on Craigslist to buy a used mower in case some people needing his help didn't have one. When he told the owner his plan, the man gave Smith the mower for free.
By October, Smith had reached his goal of 40 yards so he upped it to 100 lawns. In November he met that goal as well. As part of news channel WHNT's "pay it forward" segment, Smith was given $300, which was enough for him to start his company, Raising Men Lawn Care Service.
Originally from Bermuda, Smith says he comes from a country where everyone knows everyone and helps out each other.
"We call it 'the Bermudian way,'" he said. "It's a culture of giving back, of paying it forward."
Raising Men Lawn Care Service's goal is to provide help to the elderly, disabled, veterans and single mothers who either lack the time or resources to care for their yards. The company is also designed to be a positive program for young boys and girls.
"I want to show our children (our future) that by helping others they too will receive a sense of accomplishment, self-esteem, moral value and purpose in themselves," Smith said on his company's Facebook page. "The message I want to instill is no matter how young or old, small or tall they are or cultural background they come from, they are capable of whatever they put their mind to."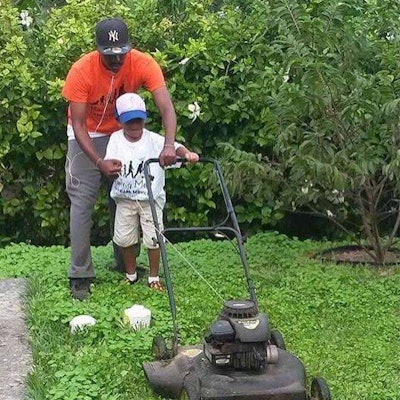 Smith has a group of about 20 boys ranging from age 7 to 17 whom he mentors in leadership, teamwork, comradery and listening skills as they mow, edge and rake lawns for free.
"One lady had bone cancer and couldn't afford to pay for someone to cut her grass," Smith told al.com. "So many people have fallen on hard times and it feels good to be able to help them."
The business is sustained solely through donations on its GoFundMe page.
Raising Men Lawn Care Service even caught the attention of Briggs & Stratton, who profiled them as part of their "You.Powered." campaign, provided them with new equipment and paid their original goal of $2,000 on GoFundMe.
Numerous people across the country and the globe have contacted Smith wanting to start chapters of Raising Men Lawn Care Service. Currently, there are eight official chapters scattered from Bloomsburg, Pennsylvania, to Tallahassee, Florida.