Signature Landscapes in Reno, Nevada, is accepting nominations for a military family to have their home decorated for free this holiday season.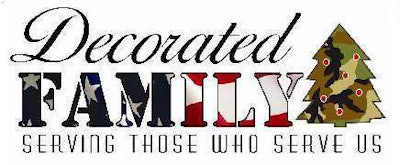 As part of Christmas Décor's Decorated Family program, Signature Landscapes gives of its time, resources and labor to brighten up one local military family's house for the season.
The Decorated Family program began in 2003 after a franchisee began to think about all of the service members who are not able to celebrate the holidays with their loved ones. It quickly spread throughout the system and is now a regular program.
While last year Signature Landscapes wasn't able to participate due to not having a marketing director to coordinate it, the company is happy to once again have this opportunity to give back.
Individual veteran families can self-nominate or friends can nominate military families they would like to surprise with this holiday treat.
"Signature Landscapes is hugely involved in recognizing that community is important, even doing something small like this, the whole community is impacted," said Tim Scott,who oversees Christmas Decor, a branch of Signature Landscapes. "It puts a smile on that family's face and those around them."
Signature Landscapes is often involved in veteran affairs and is very active in trying to support the men and women who have served.
According to marketing director for Signature Landscapes Erica Kramer, there haven't been a lot of nominations as yet because few of the military members are currently deployed, but she urges families to submit nominations regardless of deployment status.
"There are still disabled veterans who can't get out there and put up their lights," said Lebo Newman, CEO of Signature Landscapes. "You don't have to be active duty to deserve this. If you're a veteran, you still served."
The nomination period for Decorated Family lasts until Veterans Day on Nov. 11. For more information about the program, visit this website.