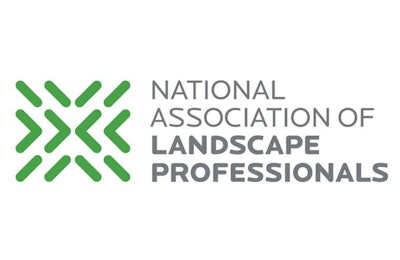 It's too early to say how the election of Donald Trump will affect the landscaping industry, but there's evidence here and there that aids in making educated guesses.
For the green industry, one of the most pressing political issues today is one it shares with virtually all other businesses in the country: the new federal overtime rule. The rule goes into effect Dec. 1 and dramatically increases the amount someone must be paid to be exempt from overtime requirements.
Legislation in both the Senate and House would stop implementation of the new regulation, which is administered by the Wage and Hour Division of the U.S. Department of Labor. In different ways, the bills would require a phasing in of the new overtime requirements over several years.
Even before the Labor Department's final rule was published in the Federal Register, business groups – including the National Association of Landscape Professionals (NALP) – began fighting hard for a gradual implementation of the new requirements.
All along, however, all sides acknowledged that even if a bill to require a phasing in passed, it would be vetoed by President Obama. That will probably remain true right up to the inauguration of Trump on Jan. 20.
Indeed, after the close of business Monday evening, the Labor Department issued the following statement about a Congressional Budget Office report on the new rule released earlier in the day:
Today's CBO report confirms what we already knew: the overtime rule restores the promise that a long day's work should be rewarded with fair pay. It will result in higher earnings for middle income workers. At a time when income inequality is already of great concern, the report also concludes that reversing the rule would primarily benefit people with high incomes. Because of the Obama Administration's commitment to an economy that works for everyone, millions of hard working Americans will soon have the overtime protections as originally intended by the law. Opponents of the rule, would be well advised to remember that responsible employers are prepared to comply with the rule, and that the public supports the changes embodied in it. We will continue our efforts to help employers as they move toward compliance.
Paul Mendelsohn, NALP's vice president of government affairs, said he doubted Obama would sign a bill halting implementation, but he was confident action would be taken in the wake of Trump's election to stop full implementation and require a phasing in of the overtime regulation.
If that happens relatively soon after Trump takes office, businesses will be able to adjust to the new overtime requirements in a much more orderly way, Mendelsohn said.
The principal change the rule makes is a doubling of the salary threshold necessary to be exempt from overtime requirements. Today, the threshold is $23,660 a year. On Dec. 1, it will be $47,476 a year. Stated in terms of weekly pay, the minimum required for exemption rises from $455 to $913.
Mendelsohn noted that Trump had said during the campaign that for every two regulations in place, he expected to undo at least one. "So, he's targeting things that have been foisted upon American businesses, and this (overtime issue) is something that has seen a huge array of individuals lined up in opposition."
For H-2B, the outlook is cloudy at best
There's more than one reason to wonder about the future of the non-immigrant visiting foreign worker program known as H-2B, which is crucial to numerous landscaping companies.
One of those reasons is U.S. Sen. Jeff Sessions, R-Alabama, who has been a Trump supporter since well before the former reality TV star won the GOP nomination. Many observers expect Sessions to be named to a Cabinet post.
On Capitol Hill, Sessions is well-known for his consistent, vocal – even vehement – opposition to the H-2B program, which he says takes jobs Americans want and need and gives them to foreign workers.
Sessions has also described the H-2B program as a harbor intended to lead to amnesty for illegal immigrants.
Asked whether H-2B's prospects were as dim as they appeared in light of Trump's close ties with Sessions, Mendelsohn said it's important to remember that Trump's businesses have used H-2B extensively, so the president-elect probably appreciates how important the program is for some types of business that regularly need temporary foreign workers.
"It doesn't appear to me that Trump, philosophically, lumps H-2B in with the rest of the immigration question," Mendelsohn said, "but, rather, sees it as something that segments of business use and need to manage operations."