Husqvarna Professional Products Inc., a subsidiary of the world's largest producer of outdoor power products, has partnered with the National Hispanic Landscape Alliance (NHLA), an organization dedicated to facilitating the upward mobility of Hispanic Americans as professionals in the landscaping industry.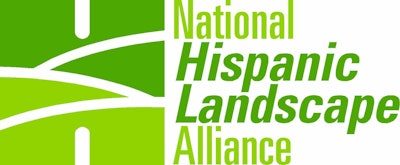 "Husqvarna is proud to be a supporter of the NHLA and Hispanic Americans working in the landscape industry across the USA," said Walter Rose, national sales manager for commercial lawn and garden and tree care at Husqvarna. "With an equally proud history developing innovative products for professionals, Husqvarna fully supports the mission of the Alliance – helping each other to grow as professionals and leaders so that we can together become more successful."
NHLA was established in 2011 and has grown steadily, both in size and influence.
"For more than three centuries," said Ralph Egües, NHLA executive director, "Husqvarna has manufactured quality equipment for landscape professionals and has provided educational content that has advanced the professionalism and safety of its customers and industry professionals more broadly. Their commitment to quality and education perfectly aligns with the NHLA's mission. We are delighted to welcome Husqvarna as an NHLA supporting member."
In addition to helping advance the competency and success of Hispanics in the landscaping industry, NHLA works to defend and advance industry interests by facilitating engagement between its members and elected officials and other influential decision makers in Washington, D.C., and elsewhere.