OPE manufacturer Ariens Co. has leased a 600,000-square-foot building in Kenosha, Wisconsin, to establish a new distribution center.
Ariens says the Kenosha facility is strategically located and "consolidates operations the company had throughout the Midwest into a single larger, more modern and more efficient facility."
Delivery to Ariens dealers and their customers will improve, the company said.
"Finding the right distribution center is critical to our growth strategy," said Dan Ariens, the privately held company's chairman and CEO. "Even a small improvement in delivery time is important to a customer waiting for a new machine to clear their driveway or keep their lawn under control. And this is a significant upgrade to our previous supply chain network."
Ariens says it will use the warehouse as a central hub for distribution of outdoor power equipment as well as parts and accessories.
Based in Brillion, Wisconsin, Ariens makes OPE under the Ariens, Gravely, Sno-Tek, Countax and Westwood brands.
Ground-penetrating radar maker opens new offices
Ground-penetrating radar (GPR) manufacturer US Radar recently moved its production, research and development, and customer training operations to a new 16,000-square-foot facility in Morganville, New Jersey. The building is set on 6 acres, some of which the company will use as a training ground for users of US Radar subsurface locating systems.
The company says its Matawan, New Jersey, offices will remain open and focus on marketing and administrative functions. However, most of US Radar's staff is now based at the new facility.
US Radar President Ron LaBarca said the company's expansion comes at a time of increasing acceptance of GPR technology on jobsites.
US Radar said its new facility provides more warehouse and office space and is well-suited for both R&D and production.
MWE launches new website for wholesale customers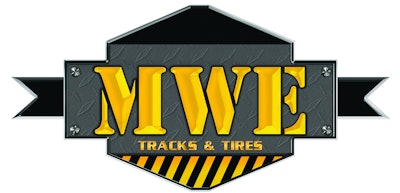 Midwest Equipment Sales (MWE), a provider of rubber tracks, skid steer tires and undercarriage parts for compact construction equipment, boasts that it now has the industry's most user-friendly dealer portal: mwedealers.com.
MWE says its implementation of the latest shipping technology enables the company to pull rates and transit times from multiple carriers, giving MWE customers options in choosing the rate and delivery time that meets their needs.
New dealers can apply directly on the site. Once their application is approved, they will be provided a user name granting access to MWE's thousands of parts ready to be shipped anywhere in the country. MWE has three distribution centers.
The distributors' products include solid and pneumatic tires, rubber, steel and hybrid tracks, bolt and clip-on track pads and over-the-tire tracks, as well as undercarriage components.