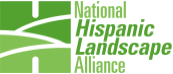 The National Hispanic Landscape Alliance (NHLA), in partnership with the North Carolina Nursery & Landscape Association (NCNLA), North Carolina State University and the University of Florida, will offer a Pesticide Applicators Licensing preparatory course and exam, administered in Spanish, during Green & Growin'17, which begins next week in Greensboro, North Carolina.
The prep course is $150 for members of NHLA and NCNLA and $200 for non-members. The core exam charge is an additional $50, with $20 charges for "category" exams.
You can register for the program here. For more information, including the schedule for classes and the exam, click here.
Green & Growin'17 educational programs, which will be held at the Greensboro Sheraton at Four Seasons, are set for Jan. 16-18 from 8 a.m. to 5 p.m. each day. The trade show, to be held at the Special Events Center at the Greensboro Coliseum, opens Jan. 19 at 9 a.m. and runs through 3 p.m. Jan. 20.
In addition to the three-day prep course, NHLA will also offer the following Spanish-language sessions at Green & Growin'17:
Increasing Crew and Crew Leader Accountability – Jan. 17, 9:30 a.m.
Creating a Safety Culture – Jan. 17, 10:30 a.m.
Water Pressure: Key to Efficient Irrigation Systems – Jan. 17, 1 p.m.
Buster Pumps and Pressure Regulators: Why, when, where and how – Jan. 17, 2 p.m.