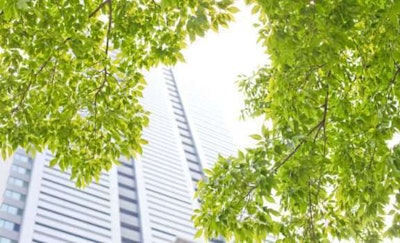 Ewing's vice president of sustainability, Warren Gorowitz, was recently added to the Green Building Initiative (GBI) Board of Directors.
During his three-year term on the board, Gorowitz will serve as a representative of the landscape and irrigation industry. He will promote the efficient outdoor use of water as part of green building.
"Ewing recognizes the importance of green building, and outdoor water use is an important part of that," Gorowitz said. "I'm honored to be able to represent Ewing and extend the principles of efficient water use to the GBI."
The GBI is a nonprofit organization that works to accelerate the adoption of green building practices, which in turn create energy-efficient and environmentally sustainable buildings.
GBI's board is made up of industry leaders from companies, architectural firms, academic institutions and nongovernmental organizations who guide the GBI staff.
Missouri company acquires another landscape business
Columbia LandCare, based in Columbia, Missouri, continues to grow through acquisitions.
Serving mid-Missouri for over 20 years, Columbia LandCare was founded as Columbia Turf. In 2012, three years after Columbia Turf merged with Missouri Mowing, the owner of Missouri Mowing, Jed Taylor, became the majority owner of the business.
Since then, the company has acquired or merged with four other businesses in five years, most recently adding Creative Surroundings Inc. to that list.
"Our interest in Creative Surroundings was really three-fold," Taylor said. "One, their horticulture expertise with regards to annual flowers and overall plant care is second to none in the industry. Two, we wanted the remarkable staff at Creative Surroundings to join our team. And finally, Creative Surroundings had great clients and it was apparent they put a lot of value in maintaining long-term relationships. It was too good to pass up."
After a phone call in May 2016, a deal was struck in September, with Columbia LandCare acquiring the 34-year-old company and its full-time staff. The deal closed on Dec. 30.
Creative Surroundings' owner, Gloria Gaus, was ready to retire or the deal might not have happened. Gaus will remain with the company in 2017 to help with the transition. The full-time staff have been added to Columbia LandCare's roster of 100 staff members.