The winner of Project EverGreen's first "Our Winning Green Space" contest is In Memory of Community Garden and the Warrendale Community Organization in Detroit.
The contest, which is sponsored by Exmark, the Sports Turf Managers Association (STMA), and The Foundation for Safer Athletic Fields for Everyone (SAFE), allowed entrants to campaign for why a local green space needs a restoration.
"This valued partnership aligns with our mission of advancing the sports turf management profession through education, awareness programs and industry development," said Kim Heck, chief executive of STMA. "The City of Detroit is well-deserving of this award and we look forward to working with local parents and athletes on the importance of maintaining a safe playing surface to prevent injuries."
More than a dozen non-profits, municipal parks and public works departments entered to win a "Healthy Turf. Healthy Kids." renovation, along with an Exmark Lazer Z X-Series mower package, valued at $15,000.
The winner, In Memory of Community Garden and the Warrendale Community Organization, are two non-profits run by Job and Barb Matney. The groups transform vacant lots in Detroit into community gardens and "pocket parks."
"We feel very blessed to have won the Project Evergreen 'Our Winning Green Space' contest," said Barb Matney. "We look forward to continuing to improve our community and create much needed outdoor gathering spaces for residents to enjoy."
The organizations plan on using their newly acquired mowers to help maintain the existing pocket parks.
"Project EverGreen is pleased to work with the Matneys and the Warrendale Community to bring vital green space to Detroit neighborhoods," said Cindy Code, executive director of Project EverGreen. "Turning a vacant lot into a place where kids can play, neighbors can talk and everyone can take pride in are essential to the well-being and security of any community."
SiteOne opens distribution center, partners with Aquatrols
The first SiteOne Landscape Supply regional distribution center is now open in Fairburn, Georgia, and will begin making deliveries this month.
The 193,000-square foot facility is the first of three planned distribution centers that will serve the 469 SiteOne locations nationwide. The Fairburn facility will help improve product availability in more than 160 SiteOne stores in the South, the company says.
"The addition of our first distribution center is a big step forward in delivering on our company vision," said Doug Black, CEO of SiteOne. "This facility will allow us to deliver a superior level of service and value to our customers by ensuring best-in-industry product availability at their local store.
"It will also improve operational efficiency across our supply chain and with our suppliers," Black said. "We are extremely excited to achieve this new level of partnership with our customers and suppliers."
SiteOne also just announced that it will expand the availability of Aquatrols' full line of water management products in 13 states.
"We're very excited to add Aquatrols to our customer product offering," said Frank Bates, director of category management at SiteOne. "Professional turf care managers demand the latest in agronomic innovation and Aquatrols helps us deliver a superior level of quality and value to our customers."
NALP institutes new Safe Company Program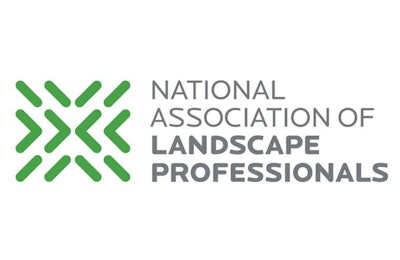 The National Association of Landscape Professionals has recently upgraded its signature national safety program.
Landscape and lawn care companies use the program to help lower their total costs by reducing hazards and injuries. The program includes:
A recently updated comprehensive and customizable electronic Safe Company Program Manual (English & Spanish)
An electronic copy of the Safety Benchmarking Report
An electronic copy of the Safety Tailgate Training Manual
Complimentary entry to the NALP Safety Recognition Awards for the first year of participation
Recognition as a Safe Company Participant on the NALP website
Use of a Safe Company logo and press release template
The Safe Company Program is $100 for NALP members and $250 for non-members, which includes entry into the Safety Recognition Awards for the first year. For more information about the program, click here.