Two John Deere dealers in Western New York, Lakeland Equipment and Z&M Ag, have entered a partnership with private equity firm Argonne Capital Group to form LandPro Equipment LLC, the companies announced.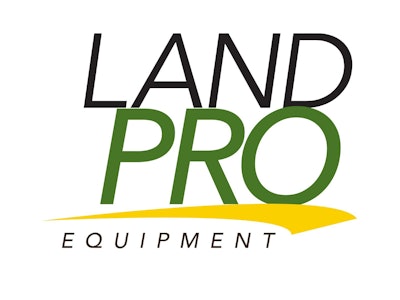 Lakeland Equipment and Z&M Ag are merging their assets to create the new company. Terms of the deal leading to the new partnership and presumed equity stake for Argonne Capital were not disclosed.
LandPro Equipment immediately becomes the Northeast's largest John Deere dealer, employing more than 300 people. And partners in the new company say its customers will benefit significantly as the larger dealership begins to take advantage of economies of scale.
With 12 locations, LandPro Equipment will have more effective buying power with John Deere and its many suppliers, according to a news release on the partnership. "This leverage will allow for a larger inventory of new and used equipment, parts available on hand, as well as more competitive pricing for LandPro customers," the statement says.
To learn more about LandPro Equipment, visit the newly formed company's website here.
Webinar: Wi-Fi controllers for landscape irrigation
Recognizing the popularity of Wi-Fi-enabled controllers and the opportunities this technology brings to the landscape irrigation market, the Irrigation Association (IA) has scheduled a one-hour webinar on the basics of the controllers for Feb. 24.

The online session will be held from 2-3 p.m. EST and will be led by Brent Mecham (CID, CLWM, CIC, CLIA, CA), IA's industry development director. You can register at this page on IA's website.
Mecham will moderate a discussion with Wi-Fi-enabled controller experts Brian Ewing of Rachio Inc. and Stuart Eyring (CAIS, CAWM, CGIA, CIC, CLIA, CLWM) of Hydro-Rain Inc.
Topics to be addressed during the webinar include the following:
Understanding basic Wi-Fi technology and how it works with irrigation controllers.
Improving water efficiency using technology.
Navigating the security story in the technology world.
Impacting the irrigation industry through smart-home trends.
Applying Wi-Fi-enabled controllers properly.
Participants earn one continuing education unit toward an IA certification.