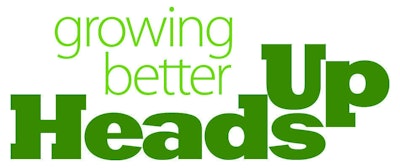 Like landscaping companies nationwide, Heads Up Landscape Contractors in Albuquerque, New Mexico, is always on the hunt for good employees. That's one reason the company has adopted a formal mentorship program.
With annual revenue of about $20 million and some 300 employees during the peak season, Heads Up Landscape Contractors decided during its most recent strategic planning session to put the formal mentorship program in place.
Gary Mallory, owner and chief executive of the company, said Friday he was excited about the initiative, which Heads Up launched earlier this month after two full days of training.
Jim Perrone, co-principal of Perrone-Ambrose Associates and an expert on mentoring, was brought in to help establish the program and train Heads Up to use it.
Mallory said the company has made a firm one-year commitment to the program and he is participating as a mentor himself. Initially, there are 10 mentors and 10 mentees. Mallory said he was glad to see the importance paid to the desires of mentees in the program.
"The mentee identifies what they want to get out of the mentoring relationship," Mallory said, adding: "I thought it was good to get the mentee input from the beginning."
He said Heads Up had things like "buddy systems" before but with mixed success.
"This is much more directed and purposeful than what we have done in the past," Mallory said.
He said the process of screening candidates for the program, then pairing the mentors with mentees was extensive and more thorough than he anticipated.
"A lot of care is taken with that," Mallory said. "We want the mentees to do well obviously. They are extremely valuable to us – some of the newer managers with a tremendous upside.
"We're trying to lay a foundation for them to have a long and bright future with us."