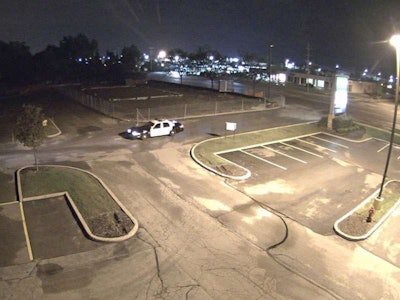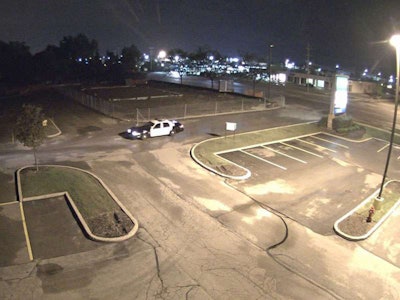 TrueLook, a construction project management service based in Winston-Salem, North Carolina, is offering tips on jobsite security.
According to the National Insurance Crime Bureau, the construction industry suffers more than $1 billion in losses each year in heavy equipment alone and it continues to rise. Small tool theft data is even harder to calculate as it is more difficult to acquire.
"Thieves who prey on construction jobsites are creatures of opportunity," said Ken Pittman, TrueLook marketing director. "They look for the easy mark. They try to find jobsites that are insecure or companies that don't take the right measures to protect their site and equipment."
Here are some of the tips TrueLook suggests using to dissuade thieves:
Shine some light: A well-lit jobsite is an excellent deterrent to thieves. Mounting flood lights with motion-detecting sensors on and around the jobsite is a great way to keep light on the site but not spend a fortune on electricity.
Secure the perimeter: Proper fencing is important for jobsite security. Removing obstacles on and around the site and using fencing that allows law enforcement to see through can increase security.
Receive materials at the right time: Practice good project management techniques by ensuring materials are delivered at the appropriate time and in the proper sequence.
Secure tools and materials: Daily site maintenance is an excellent way to reduce the opportunity for theft. Storing valuable tools and hard to find materials out of the eye of thieves will make your site a much tougher target to exploit.
Let workers know the boss is watching: Trusted employees are invaluable and provide management with peace of mind. Yet no business is invulnerable when it comes to theft from the inside when part-time employees or subcontractors are accessing the site throughout the project. Let everyone know the boss is watching by investing in jobsite cameras. An eye in the sky can be worth its weight in gold.
"We have worked closely with our clients to help them implement best practices on their jobsite to better protect their resources," said Pittman. "Following expert advice on keeping a site secure and safe can help save money on any project."
TrueLook offers fixed-position, pan-tilt-zoom (PTZ), and solar power cameras. Users can remotely view live images and video from their jobsite, create time-lapses of their projects, and watch HD security recordings to investigate incidents.
TrueLook's cameras also allow project managers to revisit any past date and time to monitor workers or subcontractors, check on deliveries, or justify weather delays.
For more information about TrueLook, click here.