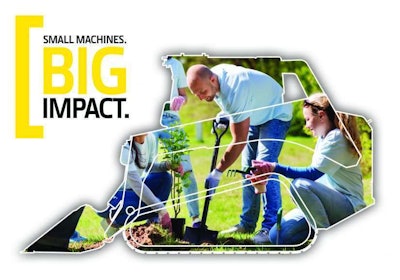 There is still time to enter in John Deere's 'Small Machines. Big Impact.' contest and win a compact track loader (CTL) or a skid steer.
The contest deadline is April 30. Individuals in the construction and landscaping industries have been asked to submit impactful community project ideas. The participant with the most impactful project will be given the choice of a new John Deere G-Series skid steer or CTL to help make that idea a reality.
Finalists will be selected by John Deere, while public voting from June 1 to July 5 with determine the winner. Second and third place winners will win a yearlong lease on either a skid steer or CTL from John Deere Financial. Click here to enter.
Project EverGreen announces awareness week dates
Project EverGreen is responsible for several helpful programs and it has awareness weeks to help raise appreciation and understanding for each one.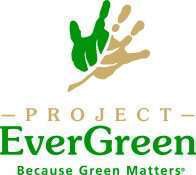 The weeks will spotlight the program's volunteers and the military families, veterans and communities it serves. Project EverGreen's three flagship programs – GreenCare for Troops, SnowCare for Troops and Healthy Turf. Healthy Kids. – follows the organization's mission of bringing people together to make a difference in how their green spaces create a healthier Earth.
"Our programs strive to engage and motivate individuals and communities to work together to enhance yards, parks and green spaces," said Cindy Code, executive director of Project EverGreen. "Managed green spaces contribute to the safety and well-being of kids and adults, as well as a healthy, cooler Earth."
Through Healthy Turf. Healthy Kids., Project EverGreen has renovated more than 1.6 million square feet of athletic and recreational green spaces with donations from professionals totaling more than $1 million. Meanwhile GreenCare and SnowCare for Troops have provided lawn care and snow and ice removal services valued at $1 million in 2016.
National GreenCare for Troops Awareness Week – June 11-18
National Healthy Turf. Healthy Kids. Awareness Week – July 16-21
National SnowCare for Troops Awareness Week – Nov. 5-11
Entries are now open for the Annual HNA Awards
Hardscape North America will be celebrating its 10th Annual HNA Awards on Thursday, Oct. 19 and is now accepting entries.
The HNA Awards recognize outstanding hardscaping projects in both residential and commercial settings.
"The HNA Awards are incredibly important in showcasing the tremendous work that contractors are doing throughout North America," said Matt Lynch, Interlocking Concrete Pavement Institute (ICPI) chairman of the board. "As the only national awards program that recognizes the hard work, product quality, craftsmanship and design capabilities of hardscape professionals, ICPI is honored to present these awards for the 10th year in a row."
The early-bird fee for ICPI, Brick Industry Association or National

Masonry Association members is $100 while for non-members it is $200. Early-bird entries will be accepted until Monday, Aug. 14. The price will go up to $140 for members and $240 non-members after this date. The final entry deadline is Monday, Sept. 11.
Submitted hardscaping projects must have been completed between Nov. 1, 2013 and June 30, 2017. The winners will be featured in Interlock Design magazine as well as the HNA website.
Click here to enter.
Landscape Ontario names the date of its 2017 Snowposium
The tradeshow that lumps outdoor demos, speakers, educational sessions and networking opportunities for snow and ice removal professionals all into one day will take place on Sept. 28 this year. The event will be held at the Landscape Ontario Milton office.
From 8 a.m. to 3 p.m., Snowposium will focus on real-world business issues pertinent to running a successful snow and ice management company. This year will mark a change in the paid sessions format with two streams of educational sessions with breaks for networking with peers.
"Given the business climate and challenges facing our industry, continuing education is increasingly important," said Jamie Perras, Snow and Ice Sector group chair. "Landscape Ontario is striving towards another great event full of up-to-date information for industry professionals. We are looking forward to presenting some new programming and ideas this September, and we invite anyone involved in the industry to come out to the tradeshow."
Proceeds from the event will fund research on salt usage to ensure current snow and ice practices and equipment are up-to-date and finding the balance between public safety and preserving natural resources.
Click here for more information and registration.