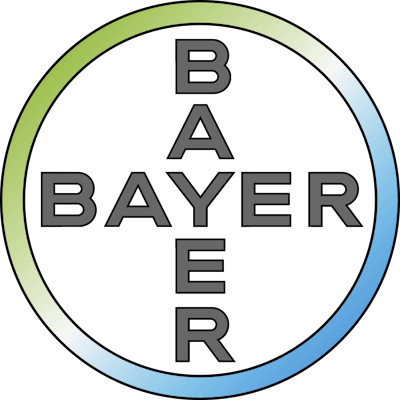 Bayer's Environmental Science business unit within the CropScience division recently welcomed four new team members to its Turf & Ornamentals business: Mark Clodfelter, insecticide product manager; Patrick Burgess, Ph.D, field development representative; Chad Hauth, area sales manager; and Bob Froelich, ornamental specialist.
"In just the past year, Bayer has launched a production ornamentals business and introduced three new innovations to the turf and ornamentals market," said Jose Milan, head of the Bayer Turf and Ornamentals business. "With even more growth on the horizon for 2017, we continue to build an unrivaled team to provide maximum benefit to both our customers and the industries we serve. We are thrilled to welcome these talented individuals to the growing Bayer team."
Bayer says that Clodfelter will lead strategic planning across the company's insecticide portfolio, including forecasting and inventory management for the insecticides business, business development, product launch planning and support and life cycle management strategy. According to the company, Clodfelter joined Bayer with extensive experience in the commercial mowing and golf industries, specializing in strategic planning, brand management, product development, market research and marketing communications.
In his role, Burgess will be responsible for new concept and product development for the Bayer Turf & Ornamentals, Vector Control and Professional Pest Management businesses. Most recently serving as a researcher at Rutgers University, Burgess specialized in plant stress physiology. He also served as an instructor for the Rutgers Professional Golf Turf Management School.
Hauth will be responsible for cultivating relationships with Bayer customers and distributor partners in Illinois, southern Wisconsin and northern Indiana. Most recently serving as territory specialist with Growing Solutions, Hauth's previous experience includes technical specialist with The SePRO Corporation as well as various roles with Harrell's, which includes territory manager and sales representatives.
With more than 25 years in the horticulture industry, Bayer says that Froelich's new role will be to help build relationships between the company, its customers and its distributors in the Production Ornamentals market. Froelich spent much of his career with Syngenta in various roles, such as key account manager with Syngenta Flowers, field representative with Ornamental Plant Protection and grower account manager with Syngenta Plant Health. He also served as marketing brand manager for plant protection within the Professional Business group of the Scotts Miracle-Gro Co.
Rotolo acquires Greenscape Ground Management
Rotolo Consultants, Inc. (RCI) announced their acquisition of Greenscape Grounds Management, LLC. Rotolo says this acquisition will further bolster RCI's position as one of the largest commercial landscape companies in the Southeast region.
"The acquisition of Greenscape is in line with our goal of expanding RCI via not only organic growth but also through the selective acquisition of quality companies," said Keith Rotolo, president and CEO of RCI. "We are impressed by Greenscape's management team, employees and high quality of service, and we are confident that Greenscape will make a great addition to our company."
Brad Breaux, Greenscape Grounds Management owner, and his brother, Ross Breaux, will continue their management roles in RCI.
"We are thrilled to join RCI for our next chapter of growth," Brad Breaux said. "RCI brings additional expertise and resources to help us expand our scope of services to new and existing clients in Lafayette and Lake Charles."
Case donates machines to Team Rubicon for grassland restoration
Robert Childs Inc., Case Construction Equipment dealer, recently donated five Case machines to Team Rubicon to be used for grassland restoration and land-clearing in the Coonamessett Reservation fields in Hatchville, Massachusetts. Team Rubicon used the donated equipment – CX80C and CX130C excavators and SV185, SR270 and SV300 skid steers – to clear out the overgrown invasive brush that had taken over the sandplain grassland.
This land, located within the Mashpee National Wildlife Refuge, is managed in alignment with refuge goals and as part of the refuge by the nonprofit Falmouth Conservation Commission.
For years, the Falmouth Conservation Commission sought restoration for the grasslands, but one factor that prevented progress was a lack of funds. In January 2016, many local conservation groups came together to share resources. By the end of the year, they were able to recruit the help of Team Rubicon and the U.S. Fish and Wildlife Service.
Local conservation groups plan to plant other native perennial species and a variety of grasses to help restore the natural sandplain grassland. Other plant species that will help boost the native butterfly species of the area are also being selected. To help control invasive plant species and manage this habitat, a prescribed burn and mowing plan will be scheduled.
Additionally, large stumps and other leftover materials will be used in the Coonamessett River restoration project, which will incorporate root structures, slash materials and logs. This will help change stream flow, which is said to improve the breeding habitat for native fish species and enhance the surrounding wetlands for other local wildlife.