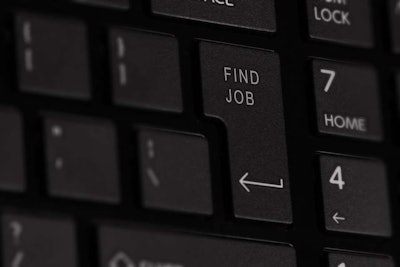 When your company is hurting for workers, it may seem like you should be willing to hire just about anyone, but if you take some extra time to craft your job postings, you may get the more experienced worker you're looking for.
Following the principle of you reap what you sow, you need to make sure your job posting is attracting the right talent for the job.
Consider SEO
When people are looking for jobs, they aren't checking out the wanted ads in the newspaper but are going online and checking job posting websites. You can obviously post your job openings on these sites for a price, or you could have specific tab on your website that lists openings. The National Association of Landscape Professionals (NALP) also offers a job board that is free to its members and is $100 per listing for non-members.
However, if you want the right people to find your listings you need to pay attention to keywords. Making the job title and description relevant can help the chances of your job posting being seen.
Keep it short and sweet
Like any job position, you could write a novel about what all is involved, but for the sake of clarity and time you need to keep the description brief and to the point. There's no reason to list the tasks that they could occasionally have to do one time out of the year. Two to three sentences should be enough for an overview of the position.
As for minimum and preferred qualifications, you need to list the ones that are non-negotiable, whether it be knowing a second language or having a certain certification, so you can discourage the under-qualified from applying, but don't go overboard listing preferred traits as it can deter great candidates from submitting an application.
Mention compensation
Money still seems to be a taboo for some job postings, but including it can help weed out unrealistic employees. Those who want more than you have listed are less likely to apply, because you haven't left the door open for pointless negotiating when you already know how much you can afford. Those who are okay with the salary or hourly rate know that it fits their pay range.
"This will keep both the company and the job candidate one the same page, increasing the odds that the company and the job candidate are more likely to be a match," Robert Basso, president of Advantage Payroll Services, told Fast Company.
Avoid clichés and vague qualifications
It can be so tempting to include those ambiguous and ubiquitous phrases you see in in job postings such as "team player" and "self-starter," but do your best to avoid them. These phrases are so overused that they've become open to interpretation and no one is really certain what you really mean by them. If you want an employee who can work well with small crews for long hours, say that.
List the personality traits and characteristics that would be displayed by the buzzwords you want to use. Being creative, but not weird, when listing what you're looking for can help your posting stand out among the copy and paste positions out there.
Share your company culture
More likely than not, whoever you hire you'd like to keep them on for a number of years if they are a good worker, so you want this individual to be a good fit within your company culture. There are plenty of landscaping companies that are hiring, but if there is something about your company's mission that clicks with the potential candidate, they're more likely to choose your business over the others.
Your job posting is an ad, and you are trying to sell your company so don't be modest about what makes your company great. Be sure to include a direct call to action that lets potential candidates know you would love to have them on your team.