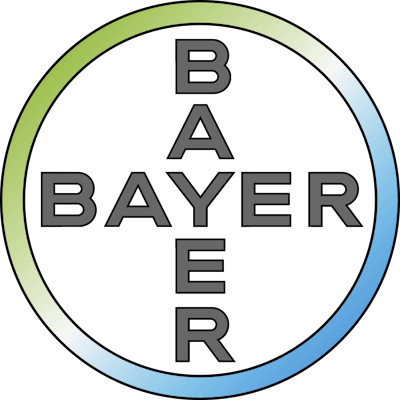 A business unit within the Crop Science division of Bayer called Environmental Science has recently made four staffing appointments within its turf and ornamental business.
"The Bayer mission of Science For A Better Life means we are constantly working to develop innovative solutions and cutting-edge services for the customers we serve," said Jose Milan, head of the Bayer Turf and Ornamentals business. "We could not be more thrilled to welcome these talented individuals dedicated to helping us fulfill that promise."
Clay Breazeale is joining Bayer as an area sales manager for the Carolinas. In this role, Breazeale will manage customer and distributor relationships for the golf and lawn and landscape markets in Bayer. Breazeale is a class A member of the Golf Course Superintendents Association of America, and he holds a Bachelor of Science in turfgrass science. He also holds a minor in horticulture from the University of Florida. Most recently, he served as the assistant director of TPC Sawgrass' golf course maintenance and operations in Ponte Vedra Beach, Florida.
Eric Skorich in joining Bayer as the Kentucky, Ohio and southern Indiana area sales manager. He is based in Columbus, Ohio, and will manage customer and distributor relationships for the golf and lawn and landscape markets in Bayer. Most recently, he worked with the Heritage Golf Club in Hilliard, Ohio, where since 2012 he served as superintendent. He holds a Bachelor of Science in agronomy from Ohio State University.
Cameron Smith is joining Bayer as the Nevada, southern California and Arizona area sales manager. Smith will manage customer and distributor relationships for the golf and lawn and landscape markets in Bayer. The company says that Smith brings a strong foundation of industry experience since for the past eight years he has served as a distributor sales representative and assistant golf course superintendent in the southern California area. Most recently, Smith served as a territory manager for Crop Production Services in Oxnard, California.
Eric Snelsire is joining Bayer as the West Virginia, Maryland, Virginia and Delaware area sales manager. He will manage customer and distributor relationships for the golf and lawn and landscape markets in Bayer. The company says that Snelsire has a wealth of industry experience since he has served as the superintendent at Glen Riddle Golf Course in Maryland since 2006. He holds a bachelor's degree in turfgrass science from Penn State University.
Ladd Smith shares best practices on managing landscape sustainability
Ladd Smith, co-founder of In Harmony Sustainable Landscapes, will conduct a seminar at the 2017 Farwest Show, which will take place in Portland, Oregon, on Aug. 23-25. His seminar will highlight ways to achieve successful sustainable landscape management that meets long term goals and yields customer satisfaction.
The topic of the seminar is 'Successful Sustainable Landscape Practices That Balance Environmental Needs & Customer Expectations.' This will look at gardens as a whole, and attendees will learn about techniques along with exciting new products that are making sustainable landscape management more successful.
He will explain how sound management practices include good client communication to achieve long-term goals, and how solutions are allowed time to take hold and produce the desired results.
Kawasaki Engines Division names vice president
Nelson Wilner was promoted to the position of vice president of the Engines Division of Kawasaki Motors Corp, U.S.A. He joined Kawasaki last year as the division's executive director, and the company says his expanded responsibilities will include oversight for all operations of the division, with the exception of the research and development group.
"Nelson's contributions over the past year are apparent," said vice president and general manager, Fumihiro (Clint) Ohno. "His ability to grasp complex OEM business functions, dealer infrastructure demands, and the technological platforms Kawasaki is involved with have warranted this promotion."
Before joining Kawasaki, the company says Wilner gathered extensive experience in the marine and recreational vehicle industries while serving with manufacturers of hydraulic, diesel-powered generators and harsh-environment electrical products. Kawasaki also says Wilner has a broad work history in both business-to-business and consumer activities.
Wilner's comprehensive responsibilities will include OEM and dealer sales, customer service, finance, product development and pricing, marketing, technical services, logistics and quality.
"Our continued efforts to bring our team closer together and enhance communications have benefitted all of our customers and our staff operations," said Wilner. "The ease of accessibility to all team members promotes unplanned discussions which often lead to new ideas and ultimately to solutions—small and large—that support our long-term growth objectives."
Douglas Dynamics names Buckley as sustainability manager
Pam Buckley has been named by Douglas Dynamics to the position of sustainability manager for its Commercial Snow and Ice Division. In this role, Buckley will work with professional contractors and snow and ice associations to manage, promote and develop the Douglas Dynamics sustainability message for the Fisher, SnowEx and Western brands.
According to the company, Buckley has been a prominent voice for liquid ice control applications in the snow and ice industry since joining SnowEx in 2010. She has dedicated years to becoming an expert in snow and ice control sustainability, according to the company, and has been a key stakeholder in driving the Liquid Solutions initiative for Douglas Dynamics.
"Sustainability has always been a part of the Douglas Dynamics culture; we just didn't have a title to officially recognize it until now," said Andy McArdle, director of product management for Douglas Dynamics. "The social, financial and environmental interests of our commercial snow and ice control customers continuously guide Douglas's product and strategic decisions. We're excited to have Pam lead our Sustainability initiative as we continue to drive positive change in our industry."
Along with publishing articles and training on liquid ice control/sustainability, Buckley has spoken in many industry forums and has actively contributed to snow and ice industry organizations, including Snow & Ice Management Association (SIMA), American Public Works Association (APWA) and Accredited Snow Contractors Association (ASCA).