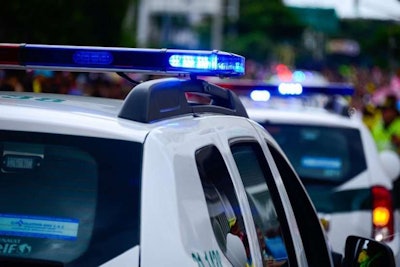 Recently, Andrew J. Gronowski, 39, of Port Washington, Wisconsin, was sentenced by Ozaukee County Circuit Judge Paul Malloy to two years of extended supervision and two years in prison after pleading guilty to check forgery in January or February.
Before this forgery occurred, in 2015, Gronowski passed himself off as an employee for a landscaping firm he did not work with and accepted money for jobs he never worked.
After noticing trees that he believed needed to be cut down in a yard on Harrison Street in Port Washington, Gronowski told the homeowner he was from a local landscaping company. According to the Ozaukee Press, he said he took a $200 deposit for work that would be done later.
The homeowner was told by Gronowski that a contract would be placed in his mailbox the next day. When no contract was found, the homeowner contacted the landscaping company where he found that Gronowski was not an employee there.
On Feb. 8, according to a criminal complaint in the forgery case, a man told a police officer of Port Washington that he had power of attorney to manage the finances of his brother. His brother had been in the county jail since Jan. 8.
Since his brother had been incarcerated, the man said he noticed that nine of his brother's checks has been paid to the order of Gronowski for cash with the checks totaling $4,250.
According to the complaint, the man said Gronowski had been providing "moral support" to the man's girlfriend, Deborah Paulin, while the brother was incarcerated. Paulin had permission to use the brother's debit card, but not his checkbook. According to the Ozaukee Press, she denied writing any of the checks and said she believed that Gronowski stole the checkbook.
Police returned to the residence a few days later and found Gronowski hiding in a closet where he admitted to cashing the checks. He told officers he had written all but one of them, and the remaining check was written, he said, by Paulin for $200.
Paulin was sentenced to one year in jail after admitting to writing one of the checks and pleading no contest in April to one misdemeanor of obstructing an officer and one felony count of forgery. Malloy stayed the one year sentence and placed Paulin on probation for three years; she was ordered to serve 60 days in jail as a condition of probation.
Gronowski plead guilty in 2016 to one felony count of identity theft. Gronowski was initially placed on three-year probation and was ordered to serve six months in jail but was sentenced to prison in June 2017 after violating the terms of his probation.
Landscaper pulled from canal and hospitalized
After passing out in a canal north of Satellite Beach in Florida, the Brevard County Sheriff's Office said a landscaper was hospitalized.
According to Florida Today, Brevard County Fire Rescue and the Satellite Beach Fire Department responded to a 911 call at the 400 block of Sailfish Drive at 3:45 p.m.
In an effort to cool down, the landscaper lost consciousness after entering the canal, according to the sheriff's spokesperson, Tod Goodyear.
The Sheriff's Office believes the man may have suffered from a seizure, but his condition was not immediately available. Paramedics hospitalized the man; the incident occurred in the Sleepy Lagoon subdivision.
Thieves destroy irrigation systems and steal trees in Germantown
Residents of Germantown, Tennessee, say someone is destroying landscaping by uprooting underground irrigation systems and expensive plants.
"I noticed this morning when I was walking my dogs," neighbor Rob Booker told Fox 17 News Nashville. "I thought it was landscaping people doing something with it. When I heard they were actually digging up trees and stealing them, it's just hard to believe really."
One tree in particular that has caught the eye of the thieves is the Japanese maple. Other neighbors tell Fox 17 News Nashville that they believe the thieves to be amateurs since the tree roots were left behind.
Police estimated that the trees valued approximately $1,000 plus the repair costs for the underground irrigation system.
Landscaper encounters alligator on site
A Florida landscaper was working in the Winter Haven neighborhood on the Fourth of July when he encountered a 6-foot alligator.
"I didn't want him to creep up behind me and spook me, so I was trying to get him to leave," Lloyd McIntosh told Fox 13 News. "He took a few steps and wasn't going anywhere. He just got in the shade."
After local police hauled the gator away in the back of a cruiser, it was released about two miles away from homes and other holiday festivities.