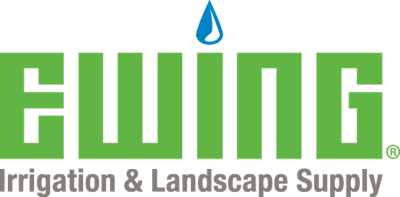 Ewing Irrigation & Landscape Supply and Rachio have expanded their irrigation controller recycling program from two states to nationwide.
The irrigation controller recycling pilot program lasted six months and only took place in Colorado and Texas, but the 10 participating Ewing locations were able to collect more than 400 pounds of controllers for recycling.
The two irrigation companies are working along with Blue Star Recyclers, based in Denver, Colorado, which recycles electronics and other materials while creating jobs for people with autism spectrum disorder (ASD) or physical limitations.
"Sustainability efforts benefit us all, and this program in particular keeps outdated controllers out of our landfills, while also providing jobs for individuals with autism or other disabilities – two great outcomes that require very little effort!" said Brian Ewing, vice president of sales at Rachio. "Rachio loves the way communities have embraced controller recycling, and are excited to expand the reach of this impactful program nationwide."
Usually when an old controller is replaced it is often disposed of in a landfill, but now those who are replacing or upgrading their irrigation controller can take the old one to any local Ewing store to have it recycled instead.
"With the success we had in the spring pilot program, we are excited to be able to offer this opportunity to all of our customers," said Warren Gorowitz, Ewing's vice president of sustainability. "This program is one way of working toward a more sustainable future."
To locate an Ewing store near you, click here.
Farwest 2017 early-bird registration deadline draws near
The Farwest Show, which is the largest green industry tradeshow in the West, is offering early-bird registration discount until July 31.
Pre-registrants will receive up to 50 percent in savings depending on what portions of the trade show they attend. The discount applies to all Farwest events, including the trade show, education seminars and nursery country tours.

The trade show will be held in Portland, Oregon, from Aug. 23-25. To register for the show, click here.
Students and teachers receive a special discount price of $49 for the all access pass that includes the trade show, seminars and pesticide classes. The show will also host its annual event, "Emergent: A Group of Growing Professionals," on Wednesday, Aug. 23 at 3:30 p.m. to 5 p.m.
Sponsored by F&B Farms and Nursery, the event will provide young professionals with an opportunity to network with like-minded individuals in the green industry. Originally started six years ago as the Young Nursery Professionals Group, the organization has grown from a handful of individuals to over 3,000 horticulturists.
IrriGreen> adds Coast Pump Water Technologies to its distributor network
Coast Pump Water Technologies, based in Venice, Florida, has become the latest distributor of IrriGreen's Genius Irrigation System.
Coast Pump has 20 locations throughout the state of Florida and has been a distributor of water system products, equipment and supplies for 41 years.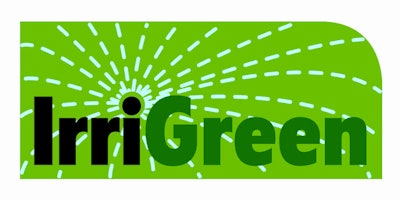 "Over the course of four decades, Coast Pump has become one of the largest and most respected family-owned distributors in the U.S.," said Gary Klinefelter, founder and chief executive officer of IrriGreen. "As Coast Pump has grown and diversified, one thing has stayed the same: their commitment to providing superior products backed by their knowledge and experience."
IrriGreen's Genius Irrigation System is designed to reduce water usage by as much as 50 percent while requiring fewer sprinkler heads and less pipe than traditional systems. The Genius system can also be installed in half to one-third the time.
The smart sprinkler heads are controlled by IrriGreen's patented software, which controls the spray position, direction, watering distance and rotational speed allowing it to "print" the water on a lawn.
"IrriGreen's smart sprinklers install with just one computer-controlled head zone and no lateral lines," said Matthew Phillips, president of Coast Pump Water Technologies. "That saves labor. The system waters to the exact shape of the lawn. That saves water. Center for Irrigation Technology (CIT) tests show that IrriGreen can match the performance of mechanical sprinkler systems while using much less water."