Village Nurseries Wholesale LLC and Star Roses and Plants have expanded their current partnership by introducing the world's first dwarf Jacaranda tree, 'Bonsai Blue' PP# 26,574.
"Village Nurseries offers landscape professionals regionally appropriate plants that are unique, patented and exclusive for both residential and commercial uses," explained David House, CEO of Village Nurseries. "Bonsai Blue represents a breakthrough in plant breeding and, as such, reflects our commitment to increase our internal investment in new plant varieties while allowing designers and architects to create signature designs."
According to House, the specialty grower for landscape professionals is placing into production several new varieties as well as evaluating and trialing more. This includes the Jacaranda, which was bred in Japan then sent to Hochberg Export in Israel for the grafting process to take place. After the grafted plants were brought to California, the companies say they will be available later this year as a bush and eventually a tree that can reach about 20 feet tall.
"Jacaranda 'Bonsai Blue' is a spectacular new innovation, a great plant with rich blue flowers, attractive foliage and compact growth," said Omer Hochberg, president of Hochberg Export Ornamental Plants Ltd. "Hochberg is delighted to be working with Village Nurseries in bringing this beautiful plant to the California landscape."
Along with the Jacaranda, Star Roses and Plants and Village Nurseries are also working to introduce varieties of Buddleia and a dwarf Cupressocyparis leylandii called 'Shorty' PP# 19,618, in addition to several new varieties of Grevillea, Leucodendron, Photinia, Lomandra, Tecomaria and Raphiolepis.
"We want feedback from the top professionals on how these plants grow and perform," House said.
House says he is also excited about Village Nurseries' new Landscape Architect and Design Group, which he says was formed to help landscape architects and designers become familiar with new plant products during the trialing stage.
"Village Nurseries' Landscape Architect and Design Group (LADG) brings a unique opportunity for our company to get new plants into the hands of landscape professionals much faster," said Peter Kruger, director of new products and licensing at Star Roses and Plants. "We are working very hard to ensure that Village Nurseries has first opportunities of all our new plants for their LADG Program."
Renovations completed on BB&T Ballpark at Historic Bowman Field
Recently, the Sports Turf Managers Association (STMA) lent a hand in the maintenance and renovation of the BB&T Ballpark at Historic Bowman Field in Williamsport, Pennsylvania.
Known as the second oldest and most distinguished Minor League Baseball venue in the country, these revamped facilities will welcome the St. Louis Cardinals and the Pittsburg Pirates for Major League Baseball's (MLB) "Little League Classic" on Aug. 20. This game will air live on ESPN's Sunday Night Baseball.
Earlier this year, a new field design was created by BrightView's design group before BrightView's Development and Sports Turf teams began restoration on March 1. BrightView employs STMA members responsible for the restoration.
"We are proud to have our members involved in such a unique project designed to rebuild a historical ballpark and benefit the Williamsport community," says Kim Heck, CAE, CEO of STMA. "This event is a great way to educate the 1.95 million viewers that ESPN's Sunday Night Baseball averages about STMA members and the excellent work they do in the sports industry."
The teams removed 1 ½ feet of physical mass, constructed the playing surface, and laid 4,500 tons of sand and root-zone material to prepare the natural grass surface and set infield and outfield sod the week of May 30.
BrightView oversaw the installation of bullpens, new foul poles, a batter's eye and backstop net to meet MLB requirements. The field was inaugurated for the Williamsport Crosscutter's home opener on June 20.
"This project has many moving parts and our team is honored to work with the MLB, the city of Williamsport, the Crosscutters and our partners at Little League to ensure everything is carefully and properly installed," says Murray Cook, president of BrightView Sports Turf and past president of STMA. "Since the venture began, we've strived to make sure the surface is safe, playable to major league standards and we're very pleased with the final product."
Ewing announces merger, names Lanahan as executive VP
Ewing Irrigation & Landscape Supply and Upstart Products, Inc. have announced they will be merging to expand their product offerings and exceptional services to professional landscape contractors, golf course superintendents and more.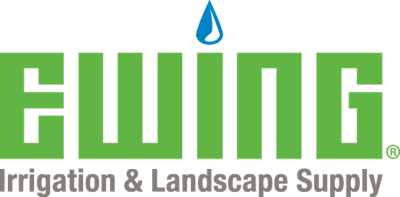 "Upstart, and its unique golf agronomic product range, provides a complementary offering to Ewing's golf customers," said Douglas W. York, Ewing president and chief executive officer. "And Ewing's and Upstart's shared dedication to industry professionals creates more sustainable and profitable solutions for our customers."
Ewing also recently announced that Jeff Lanahan was named the executive vice president of business development.
In this role, Lanahan will participate in strategy development and execution for the company's growth and expansion. His background includes experience in operations and strategic planning, procurement and logistics, mergers and acquisitions, marketing and sales, talent management and information technology and accounting and finance.
"For 95 years, Ewing has been extending its reach, services and products throughout the country," York said. "Jeff's immense knowledge and experience in our industry and business will strengthen our strategy and efforts in this area."