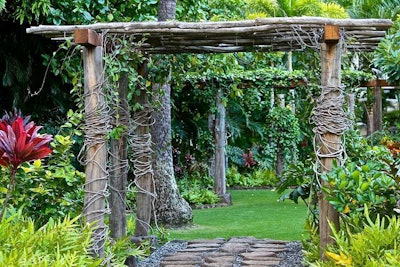 Meeting with a new client is always an exciting time because it means new creative opportunities and additional revenue.
However, sometimes your new customers may know they want a new landscape, but they don't exactly know what they want that space to look like. Or they have a hodge-podge of ideas they saved on a Pinterest board.
While Pinterest isn't a bad thing, and the photos there can serve as a springboard, sometimes it's up to you to hone in on your customer's style in order to create the design they'll truly love.
The best way to determine the homeowner's style is to talk to them and ask detailed questions. Do they entertain a lot? What do they like or dislike about their current landscape? What is their color palette?
Make notes of their desires and wishes, instead of trusting your memory. As you meet with the client, explore the space and imagine yourself in their shoes. Good observation skills can also give you hints as to the customer's preferences. A person's interior design, as well as the way they dress and speak can help you understand their sense of style.
There are many different landscape styles out there, but here are some of the common ones that your client might fall under.
For those that love to entertain and are a fan of the exotic, a tropical landscape often goes well with a pool. Golden Japanese forest grass, canna lilies and hibiscus are some of the plants found in this style landscape. This space would also have a large lounge area and possibly and outdoor kitchen or fire pit.
Customers that prefer things neat and orderly will enjoy a space that has manicured hedges, straight lines and patterns. Boxwoods are often used in these landscapes.
Often clients' homes are a good indicator of their preferred style so those with a house that is sleek and contemporary probably lean toward the modern style of landscaping that has a strong emphasis on structural elements. Clean lines and unusual materials are often used, and the space is generally designed to be low-maintenance with its simplicity.
People who prefer things to be more relaxed and less formal have several different design options depending on how wild they want things to look. The cottage garden style has lots of perennials, roses and flowering plants while a woodland style landscape has a very natural appearance of how plants would grow in wooded areas.
Often you won't design a landscape that's strictly one style, as you will often be blending the needs and styles of several people living at the property. This is just one way to narrow down their many ideas they have about their dream landscape