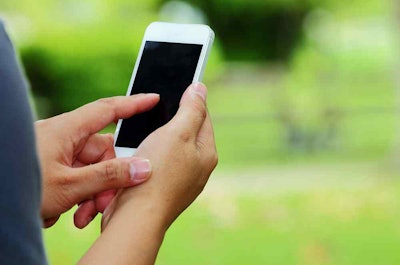 In today's digital age, there is an app for almost everything, and when it comes to homeowners finding an online service that puts them in contact with a landscaping company, there are plenty to choose from.
Each of these services claim to be the "Uber of lawn care" thanks to the customer's ability to hire a lawn maintenance company whenever they please.
However, each is different and has minute variations. Before we take a quick look at some of these lawn care apps, you first need to decide if this setup is good for your business.
If you are already getting more customers than you know what to do with, joining as a vendor on an on-demand app is going to run you ragged. Not being staffed to handle your current number of customers will leave you either ignoring service requests from these new clients, or dropping your quality in order to meet the needs of everyone.
Other times you may be hurting for customers badly and this on-demand platform may seem like a godsend, but you need to be careful about which one you choose, as some programs can expect anywhere from a five to 30 percent cut.
If you do think one of these services would be beneficial for your business, here are some of the options out there and a basic run down of how each one works.
LawnStarter
Currently present in 13 markets in nine states, LawnStarter works with landscaping companies that it has vetted. The company says that homeowners can view pricing, options and schedule their service in five minutes or less. All payment is online so lawn care service providers don't have to worry about following up with invoices and can receive reliable cash flow. The platform doesn't offer one-time cuts, so landscapers can fill in their schedule with recurring customers.
Zak Cocos, vice president of growth for LawnStarter, estimates that providers see a 25 percent increase in business after joining LawnStarter.
"In our first year of using LawnStarter, we've doubled our customer base," said Heather Bahr, co-owner of Bahr's Lawn and Landscape based in Monroe, North Carolina. "We were able to both turn mowing into a full-time business for both of us, and invest our profits to expand our business into lighting and irrigation."
For more information on LawnStarter, click here.
GreenPal
GreenPal was born out of the frustration he noted when homeowners tried to find, schedule and pay a reliable lawn care professional. While based in Nashville, Tennessee, it services Tampa, St. Petersburg, Atlanta, Charlotte, Orlando, Houston, Dallas-Fort Worth and St. Louis, but plans to keep on growing.
The process for GreenPal is similar to LawnStarter, where the homeowner enters their address and date desired for the service. They are then sent up to five bids from local, professional lawn care providers. Customers can read reviews on the different vendors and then select the bid that suits them.
GreenPal does not set lawn pricing so the company can bid whatever amount they need without undercutting themselves. GreenPal does allow customers to schedule one-time cuts. Be aware that the customer is not charged until the service is complete and they are satisfied. For more information on GreenPal, click here.
Plowz & Mowz
Started in 2014, this service provider not only connects lawn care providers to customers, but snow removal professionals with those in need of plowing. Plowz & Mows currently serves 25 different markets and has recently introduced a recurring weekly service option for customers who want to order once and forget about it. Homeowners are charged after the service is complete.
The company says that the average Mowz provider earns an extra $920 a week. Providers select the service radius they prefer and can pass on offered jobs if they are already too busy. Plowz & Mowz does require companies to have a team of employees, commercial grade equipment and $1 million in liability insurance. Once a provider is on board, Plowz & Mowz supplies a GPS tracking system and guarantees payment for each job by the next business day.
Click here to learn more about Plowz & Mowz.
LawnGuru
Present in 200 Michigan zip codes and six other markets across the county, LawnGuru is the creation of Skye Durrant and Brandon Bertrang, who noticed inefficiencies while working for a lawn care company and wanted to bring a better experience to customers. Customers can request a job by entering their address and tracing an outline of their property. Prices are based on the square footage and users pay through the app.
Homeowners have the option of choosing a weekly, biweekly or on-demand service that assures the lawn will be mowed in 48 hours. They are alerted with a text when a provider is on the way so that they are not caught off-guard. LawnGuru works with around 200 lawn care companies right now and says its providers earn around $750 a week on top of their regular customers.
"(LawnGuru) pretty much saved my business because I went from having, like, 15 customers a week to 60 customers a week," Nick Slanda, CEO of NLS Outdoor Services based in Roseville, Michigan, told the Detroit News. "It's been incredible for me."
For more information about LawnGuru, click here.