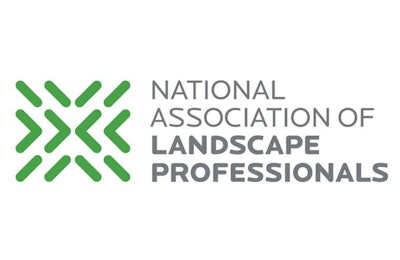 The National Association of Landscape Professionals (NALP) recently announced the recipients of this year's Safety Recognitions Awards.
NALP says this national program acknowledges industry companies that consistently demonstrate their commitment to safety; NALP's Safety Recognition Awards are open to the entire industry.
This year, NALP says that 263 awards were earned from Jan. 1, 2016, through Dec. 31, 2016.
Categories for the award include "No Vehicle Accidents," "No Injuries or Illnesses" and "No Days Away from Work" as well as the "Overall Safety Achievement Award." NALP says that companies that participated in those programs were also eligible for the "Most Improved" category.
For a full list of award recipients, click here.
NALP says that the "Overall Safety Achievement" award honors those companies with high-performance safety programs that create and maintain safe work environments in the landscape industry. Companies are eligible for this award if they demonstrate outstanding safety performance in the workplace based on their combined fleet and employee incident rates.
The "Best of the Best" award was earned by the following companies who have maintained the "Overall Safety Achievement Award-Gold Level" status for the past three years:
Arlington Lawncare Inc. – Lake City, Pennsylvania
United Right-of-Way – Phoenix, Arizona
Trio Outdoor Maintenance – Mt. Clemens, Michigan
Greenleaf Services – Linville, North Carolina
Curby's Lawn & Garden LLC – Olathe, Kansas
Clarence Davids & Co. – Matteson, Illinois
Alliance Landscape Co. LLC – Fort Worth, Texas
During NALP's LANDSCAPES 2017 Awards Dinner, recipients of the "Best of the Best" and "Overall Safety Achievement" awards will be recognized on stage on Oct. 19 in Louisville, Kentucky.
Companies that participate in safety programs and win safety awards receive the benefits of lower insurance and accident costs.
To learn more about the Safety Company Program, click here.