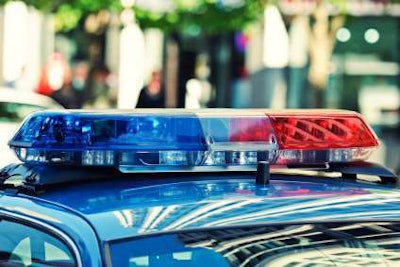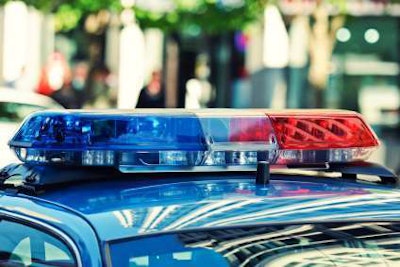 In Winfield, Indiana, the Lake County prosecutor has called for an independent police probe after a town councilman was accused of an alleged hit-and-run.
The purported incident occurred on Sept. 27 between Winfield councilman Jim Simmons and landscape company owner James Ballard. According to Ballard's attorney Roy Dominguez, the two argued over wood chips being near or in the street.
Simmons wanted the chips to be cleaned up and Ballard said that it would be when the job was finished. Dominguez claims that Simmons drove his truck over the landscaper's foot and lower leg.
When Ballard asked his employees to call 911, Dominguez says that Simmons stated, "I pay the police."
Winfield Deputy Marshal Branden Benton arrived on the scene later but by then Simmons had left in his truck. Dominquez says his client asked Benton if he was going to arrest Simmons for hit-and-run, but Benton did nothing and took no statements from witnesses at the scene.
An ambulance was dispatched and Ballard was diagnosed with a fractured bone in his left foot and injuries to his leg and hips.
Dominguez requested that the matter be assigned to the Indiana State Police since Simmons is a councilman and an employer of the town marshal personnel.
"It is basic law enforcement practice that a police officer cannot ethically investigate their employer/elected official," Dominguez told The Times of Northwest Indiana. "They have refused. And to date, no accident report has been completed, and no charges have been filed."
When Dominguez wrote to Lake County prosecutor Bernard Carter about the situation, he said that it raised enough questions to warrant a police probe.
Lawn care company reaches settlement after abusive debt collection practices
A Massachusetts lawn care company has agreed to pay full restitution to thousands of customers after using illegal and abusive debt collection practices.
This resolves Attorney General Maura Healey's lawsuit against Foreman Turf Specialties Inc., doing business as TLC The Lawn Company, and owner Jack R. Foreman Jr. for deceptive debt collection practices.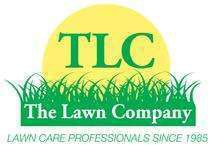 "This lawn care company tricked customers into signing contracts with hidden fees and then sued more than 1,500 customers for amounts that they didn't owe," Healy said in a press release. "My office will not allow companies to abuse our court system and trap consumers in deceptive contracts."
According to the attorney general, TLC routinely added hidden charges and fees to customers' accounts and used a third-party debt collection company to pursue collection of these hidden fees.
Serving homeowners in New England offering chemical lawn applications, in 2015 alone, TLC sent out 1.9 million pieces of direct mail with marketing and sales information. After customers ordered the lawn services, the company would renew the contract until the consumer contacted them to cancel, which was not properly disclosed.
TLC often demanded illegal and unauthorized $25 late fees and 1.5 percent monthly interest to the outstanding balance of consumers' accounts.
The attorney general also says that TLC would allegedly refer consumers to a large national debt collection firm when they failed to pay or disputed their "outstanding balance." From 2010 to 2014, TLC sent more than 3,000 collection matters to Transworld Systems Inc.
If the consumers failed to pay Transworld, TLC would then start small claims actions in Westborough District Court. More than 1,600 small claims were filed in Westborough District Court, with more than 200 against out-of-state residents. TLC was able to obtain default judgements against consumers and in some cases the company would then bring post-judgement collection actions that resulted in civil arrest warrants against customers for failing to appear in court.
As part of the settlement, TLC has agreed to help eligible customers repair their credit. It will pay $143,514 in restitution and $150,000 as a civil penalty.
TLC is now required to provide customers notice about the automatic renewal provision in their contracts and obtain their advance consent for that provision. It is also prohibited from collecting illegal sums and filing actions in distant courts.
Tree company hit with record high fine for hiring illegal immigrants
Asplundh Tree Expert has received the largest monetary penalty in a U.S. immigration case, totaling $95 million, after it plead guilty to hiring illegal immigrants.
The 90-year-old company based in Willow Grove, Pennsylvania, works with utility companies, railroads and municipalities to clear trees and brush near power lines. The Department of Justice, which brought the federal lawsuit against the company says Asplundh hired a number of employees who provided fake identification documents from 2010 to 2014.

The company admitted to restructuring its hiring to avoid human resources processes and give top-level managers deniability. Asplundh had been audited by the Department of Homeland Security in 2009, which found that many of the employees at the company were illegal aliens.
These employees were fired after being identified as illegal immigrants, but in the following years manager Larry Gauger instructed managers under him to accept false documents telling them that they would have "plausible deniability" because the Social Security numbers would have positive matches in the E-Verify database, even though they didn't match the names.
Former employees were rehired under different names and the prosecutor says that the highest-level managers were "willfully blind." Hiring was done through word-of-mouth referrals rather than a formal application process.
"Today marks the end of a lengthy investigation by ICE Homeland Security Investigations into hiring violations committed by the highest levels of Asplundh's organization," Thomas Homan, ICE acting director, said in a statement. "Today's judgement sends a strong, clear message to employers who scheme to hire and retain a workforce of illegal immigrants: We will find you and hold you accountable."
Asplundh is now taking corrective action by implementing face-recognition software to confirm the identities of new hires and will share its compliance program to ICE for review.
"We accept responsibility for the charges as outlined, and we apologize to our customers, associates and all other stakeholders for what has occurred," Scott Asplundh, chairman and CEO of the company said in a statement.