Wright Manufacturing has added a 42" deck to its Stander Intensity stand-on mowers. The company says as with all Stander I models, the 42" deck is an Aero Core, Wright's deck design that features improved airflow, cut quality and anti-blow out features.
This 42" floating Aero Core deck tilts side-to-side and front-to-back, which the company says allows the mower deck to better follow the terrain contours. The company adds that the deck height can be adjusted quickly in quarter-inch increments and anti-scalp rollers automatically adjust the deck height to changes in terrain.
Wright says the recessed caster wheels reduce the turning radius, and this feature, combined with the compact footprint and handling control, allows operators to trim as they mow. With its compact size, Wright says more mowers will fit on a trailer.
Wright says it built the Stander I for operator comfort and easy step-off to pick up debris or in case of an emergency. The mower's floating stand-on platform is said to absorb rough terrain through elastopolymer bumpers that the company says provides a dampened feel similar to a car. Wright says the bumpers are progressive to accommodate various weight operators and the wide stance provides greater control, and the company adds that its forward slant makes the controls more ergonomic.
Along with the 42" deck, the company says the Stander I mowers are also available with a 36", 48" and 52" deck sizes, and engines range from 18.5 to 22.1 horsepower.
Ditch Witch introduces HX vacuum excavators
Ditch Witch has released a new lineup of vacuum excavators to boost operator productivity and versatility on municipality and underground construction jobs.
The company says this HX-Series model features innovative and patent-pending designs that meet the diverse and evolving customer need on a range of applications – from compact, urban projects to large-scale excavation, potholing, slot trenching and microtrenching applications.
This line of Ditch Witch vacuum excavators includes three models: the HX30, HX50 and HX75. Each of these, the company says, has outstanding suction and water pressure, and they feature a patent-pending design for optimized air flow. Each model also features a standard, cyclonic three-stage filtration system, which the company says offers the industry's best filtration for maximum protection of key components.
"Contractors are always on the lookout for opportunities to improve efficiencies and reduce costs on the job," said Chapman Hancock, Ditch Witch product manager, vacuum excavators. "Our new HX-line not only enhances productivity but improves versatility to easily meet the diverse needs of different municipalities and contractors globally. The low-profile design allows for easy navigation on any jobsite without compromising ground clearance, and offers a compact footprint suitable for large-scale applications without compromising power or production."
These vacuum excavators, Ditch Witch says, are equipped with Kubota Tier 4 Final engines, which provide a range of 24.8-, 49- and 74-horsepower to the HX30, HX50 and HX75 respectively. Ditch Witch says these three units provide more fuel capacity than each of their predecessors for longer job durations. The company says the engines boost power without producing loud noise, and Ditch Witch adds that advanced sound-reducing technology creates minimal disturbance in noise-sensitive areas and contributes to superior operator comfort.
Tank options include a 500- or 800-galloon debris tank to meet the requirements of any sized cleanup, and the company says each is available in a standard or heavy package with various freshwater tank sizes and trailer weights, depending on jobsite needs. Ditch Witch adds that they can be configured with an optional power boom or jib boom, and all trailer configurations are NATM compliant.
Rain Bird introduces Alexa-enabled controllers for irrigation systems
Those with Rain Bird's controllers featuring the LNK WiFi module can now talk to their irrigation systems thanks to Alexa, Amazon's voice-activated personal assistant.
"Enabling Alexa opens up a whole new world for customers using our WiFi-enabled controllers," said Nick Kelsch, senior product manager for Rain Bird controllers. "Now, homeowners can manage their irrigation systems with simple verbal commands. And with 130 commands available, Rain Bird is changing what you can ask of your irrigation controller."
In both the United States and Canada, Alexa commands can now be used with Rain Bird's professional series

controllers, the ESP-TM2 and ESP-Me, when they are outfitted with an LNK WiFi module, as well as with ST8-WiFi controllers offered through retail channels. Availability internationally is being planned for future release.
Once the Rain Bird free app is downloaded, new users need to enable Amazon Alexa within the Rain Bird app settings and log into their Amazon Alexa account to enable the new Rain Bird Skill. This app allows users to give watering programs and zones unique names of their own choosing, and Rain Bird says users can also request local weather forecasts and manage their rain sensors.
"Personalization is key for us, which is why we wanted to ensure that we can provide both custom program and zone names that mean something to our customers," said Randy Montgomery, Rain Bird engineering manager. "Saying, 'Ask Rain Bird to water the front yard' is much more intuitive than saying, 'Ask Rain Bird to water Zone 4.'"
When using Alexa, users can ask Alexa how to start managing their Rain Bird irrigation system, to list available commands, to list their property's irrigation zones or watering schedules and more.
"Rain Bird's WiFi controllers are backed by an extensive contractor network, easy-to-install, proven, high-quality hardware and a simple, intuitive mobile app," Kelsch said. "Those are advantages you simply can't get elsewhere. And now, with Alexa voice control, we're offering property owners yet another way to easily and efficiently manage their irrigation systems."
Harvest Group, Laflamme releases 2nd edition of Green Side Up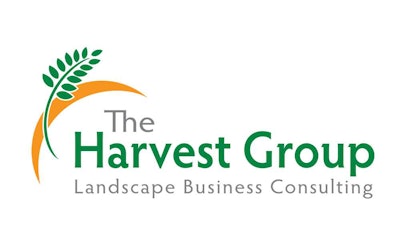 Ed Laflamme, CLP, and The Harvest Group have recently released the 2nd edition of Green Side Up: Straight Talk on Growing & Operating a Profitable Landscape Business.
This resource is for owners and managers and includes easy to implement action items that The Harvest Group and Laflamme say can be applied to any size landscape and lawn care operations.
This new edition details practices that can be done to fuel growth in a business, as well as things that business owners can't seem to find time to do or only dream of doing.
Laflamme says this resource draws on more than 40 years of hands-on landscape industry business knowledge to offer helpful lessons on the following:
Correctly price jobs
Work with banks
Understand that profit is not a dirty word
Develop a chart of accounts
Train customers to pay on time
Take advantage of social media to fuel growth
Star Roses and Plants launches new website

Star Roses and Plants announced the launch of its new website. The company says the key features of the site include comprehensive FAQs, how-to-tips, gardening inspiration and a retailer finder.
"As one of the most popular rose brands sold in North America, we designed the website to offer features and content that home gardeners find relevant," says Kyle McKean, director of marketing at Star Roses and Plants.
The company says this new, mobile-friendly site offers a beautiful flower-filled experience with new messaging, new content and a refreshed look.