Project EverGreen partnered with Exmark Manufacturing and the Sports Turf Managers Association (STMA) and announced the winner of the "Our Winning Green Spaces" contest.
The Parks and Recreation Department of Clinton, North Carolina, was named the winner and received an Exmark Lazer Z X-Series mower package, which the company says is valued at $15,000. The city will also earn a park facelift.
As part of their contest entry, Jason Allen, the director of parks and recreation for Clinton, said budget cuts in maintenance combined with an aging park infrastructure and increased park usage by local youth baseball, soccer, softball and football teams have put a strain on the department to keep up with maintenance activities.
"The increased usage has placed more wear and tear on the natural turf fields and there is little to no downtime for the fields to recuperate and be properly maintained," stated Allen.
The groups say that these new mowers will assist Allen's department in better maintaining the fields, will provide a safer playing surface for young athletes and will be more aesthetically pleasing for visitors and residents to interact with one another.
"Our parks are a melting pot for our community," said Allen. "Everyone comes together to play, run, walk, socialize and laugh. Parks are the 'hubs' of our city and bring everyone together."
"Project EverGreen is pleased to name the Clinton, North Carolina, Parks & Recreation Department the winner of the Our Winning Green Space contest," says Cindy Code, executive director of Project EverGreen. "The work the department does on behalf of the community to deliver safer, greener and more accessible parks and recreational spaces need to be supported and we are glad to get behind their efforts."
Early in summer, Project EverGreen, STMA and local volunteers will renovate a combination soccer/football field to withstand the stress of wear and tear on the field and create a healthy, safe playing environment for kids.
SIMA's Snow and Ice Symposium coming to Ohio
The Snow & Ice Management Association (SIMA) will bring its Snow and Ice Symposium to Cleveland, Ohio, June 26-29. The event will take place at the Huntington Convention Center and Global Center for Health Innovation.

The "Best Show in Snow" is in its 21st year and SIMA says it is the premier event for snow and ice management professionals that brings together education, networking and the largest trade show in North America specifically devoted to the private professional snow industry. SIMA says that approximately 2,000 snow and ice management professionals from the United States and Canada attend the event each year.
Highlights of this year's show will include:
A pre-conference team-building snow and ice skills competition utilizing parking facilities and the exterior of FirstEnergy Stadium, home of the Cleveland Browns
Educational and keynote sessions featuring industry experts and snow and ice professionals covering topics related to business, operations, sales, risk management and more
Networking events, including the popular "Snack and Chats", receptions and closing event at the Rock and Roll Hall of Fame
The Snow & Ice Industry Awards Night, which honors Excellence in Business winners, Employee of the Year, CEO of the Year, Safety winners, Philanthropic Leadership, Environmental Leader of the year and Volunteer of the Year
More than 130 exhibitors showcasing the newest and best snow and ice management tools and services at the two-day trade show
Tech Talks and a New Products Pavilion in the exhibition hall
TED-style talks featuring life lessons and leadership from industry veterans
"Each year we strive to bring the best education and networking opportunities to the professional snow and ice management industry," says SIMA CEO Martin Tirado, CAE. "This year's lineup reflects the feedback from our members, who continue to seek new and expanded learning opportunities that will help them build stronger businesses in a rapidly changing industry."
To register, click here.
The Rental Show 2018 attendance shows positive outlook for rental industry
The American Rental Association's (ARA's) says the positive forecast for steady growth in equipment rental revenue was reflected on a busy trade show floor at The Rental Show 2018 in New Orleans, as well as in the number of attendees and exhibitor personnel that were at the Ernest N. Morial Convention Center.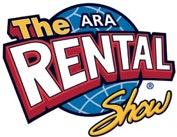 The total number of attendees for the event was 6,047, with 2,657 rental businesses represented. When combined with exhibitor personnel, total attendance for 2018 was 12,066.
The ARA says this marks the first time since 2006 that total attendance has topped 12,000, and that year was the ARA's 50th anniversary celebration in Orlando, Florida.
"There is a tone of optimism in the industry," said Tony Conant, ARA CEO. "Everybody I spoke to in the construction segment said the show was as good or better than last year, and it was the largest show floor in 20 years. Many said it was one of the best shows they've been to."
The ARA released their latest ARA Rental Market Monitor forecast, which calls for equipment rental revenue in the U.S. to reach $51.5 billion this year and continue growing to $59.6 billion in 2021.
Looking ahead, ARA says 2019 will be a return to the West for the first time in six years and to Anaheim, California, for the first time in 16 years.
Massey Services promotes Bill Cohn
Tony Massey, president of Massey Services, announced the promotion of Bill Cohn to irrigation technical and training director. In this role, Massey says Cohn will be responsible for all training, research and development of the company's Irrigations Services program.
Recently, Cohn served as a field training manager in the company's GreenUP Lawn Care division and worked closely with service managers and landscape specialists. He's been heavily involved in testing the company's smart irrigation program, which the company says tailors watering schedules and run times automatically to meet specific landscape needs.
"Bill has been an integral part of our operations and quality assurance teams and has demonstrated commitment, dedication and a desire to teach and train," said Massey. "His ability to take charge and his broad technical knowledge make him the perfect candidate to lead our irrigation technical and training team."
Since 1998, Cohn has been part of the Massey Services family, starting as a lawn specialist and working his way up to service manager. In 2006, the company says he was promoted to general manager for his leadership excellence of the service center operation teams. In 2015, he joined the quality assurance team as a field training manager.
Ruppert Landscape announces promotions
Ruppert Landscape recently announced the promotion of Damien Barber to region manager in the company's landscape management division and the promotion of Mike Fleming to branch manager in the Baltimore, Maryland, landscape management branch.
As a region manager, the company says Barber will oversee operations at four of the company's landscape management branches: Baltimore and White Marsh (Maryland) and Toughkenamon and King of Prussia (Pennsylvania).
"As our northern region has grown, there was a need for additional management support to ensure the development of our teams and profitability in those branches," said Tom Barry, president of the landscape management division.
The company says Barber has over 20 years of green industry experience, is a landscape industry certified technician (CLT) and holds a bachelor's degree in landscape management from the State University of New York (SUNY) at Cobleskill.
"As Baltimore branch manager, Damien was able to relocate our facility on short notice, sustain healthy growth, lead a seasoned
team to further grow their careers and set the table for a winning branch for many years to come," said Barry. "We are looking forward to seeing his impact on the other branches in our northern region."
Fleming was taped to fill the role of Baltimore branch manager, and he holds a bachelor's degree in horticulture and turf management from Williamson College of the Trades and is a landscape industry CLT.
"During his time as associate branch manager, Mike was heavily involved in the operations of the White Marsh branch working alongside branch manager Dan Trocher, who exposed him to the duties and responsibilities of the role," said Barber. "We are confident that his training and knowledge of the company have prepared him well for his new position."
As branch manager, the company says Fleming will be responsible for the overall welfare of the branch, including the safety and development of his team, strategic planning and budgeting, training and day-to-day operations.
Ewing Irrigation & Landscape Supply names Tom Childers as Eastern Division VP
Ewing Irrigation & Landscape Supply recently announced Tom Childers as the Eastern Division vice president.
The company says Childers will lead Ewing's continued growth and expansion in the eastern United States, leveraging his more than 26 years of experience in the landscape and green industry.
"Bringing Tom into the Ewing family of employees further strengthens our leadership team in the east," said Douglas W. York, Ewing's president and chief executive officer. "His values align with Ewing's — deliver quality products and excellent service while creating an environment of success."
Ewing says the company's current geographic footprint in the east includes locations in Alabama, Florida, Georgia, Louisiana, Mississippi, North Carolina, South Carolina and Tennessee. Childers will lead this region with a focus on operational excellence, business development, quality customer service and customer relations.
"Throughout the country, Ewing is known for its rich and deep commitment to the green industry and to its ongoing training and development of customers and employees," said Childers. "As Ewing continues to build upon its products, services and customer base, I'm looking forward to serving our customers and stores in the Eastern Division."
Childers earned a Master of Business Administration in Marketing from Kennesaw State University in Georgia and a Bachelor of Science in Finance from Auburn University in Alabama.
Calloway's Nursery to open 19th location in Texas
Calloway's Nursery will open its 19th store in the Dallas-Fort Worth area this spring at 2415 W. Parker Rd. in Hebron, Texas.
This new store will feature approximately 2,200 square feet of indoor retail space with a 12,000-square-foot outdoor area in a new open concept floor plan that will improve customers' shopping experiences. An 8,400-square-foot greenhouse will provide additional space to display plants, flowers, lawn décor and other gardening products for sale.
Designed by local firm Schwarz-Hanson Architects, the company says the Hebron store will resemble a classic Texas farmhouse with a rustic stone-covered exterior and wraparound porch. The surrounding flowerbeds, the company says, will be expertly landscaped to provide seasonal gardening inspiration for shoppers.
"Hebron and its neighboring communities are a flourishing area to live in North Texas," said Calloway's Nursery CEO Marce Ward. "Calloway's looks forward to welcoming locals into the new store and helping them create beautiful outdoor spaces to enjoy at home."
Calloway's Nursery says it has more Texas Certified Nursery Professionals in its stores than any other nursery or garden center in the state, and the store opening in Hebron will add 20 jobs to the local economy and interested candidates can apply here.
The Hebron store plans to celebrate its grand opening with a ribbon cutting ceremony in mid-spring, and locals and members of the media are invited.
LandCrafters joins LandOpt contractors network
LandCrafters has become the first "Powered by LandOpt Contractor" in the state of Wisconsin by acquiring exclusive LandOpt license rights in Metro-Milwaukee.
LandCrafters, started in 1998, says it focusses on the exclusive design build landscape market in Southeastern Wisconsin. The company says it's proud to offer the same quality attention and care to everyone who invites them to help with their unique landscape design needs.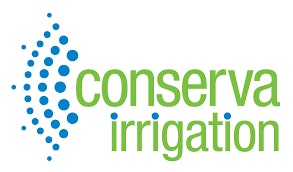 The company expects to realize significant growth while working with LandOpt, while maintaining the same high quality.
"We have a highly talented and credentialed staff and offer highly detailed, comprehensive services to well informed, appreciative clients," says owner Scott Ziebol. "At this stage of our growth, professional business systems and processes are what we need most for our team and customers." Ziebol and his team look forward to enjoying "consistent planned growth with increased margins as well as clearly defined career paths for employees" given the support of a peer network and readily-available business systems, processes and tools.
LandOpt president Don Evans believes Ziebol is a perfect example of a successful leader looking to transform his company and team in a changing market. "Now, the challenge is to sustain growth at a profitable margin, something LandOpt's tools and processes will help the LandCrafters team to achieve," Evans shares. "We look forward to a long relationship and the successes ahead."