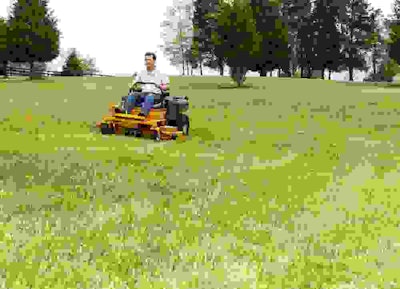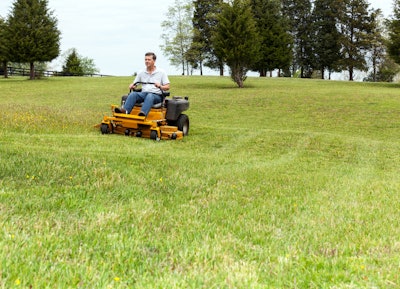 Did you know that your landscaping website could be costing you in your insurance premiums?
According to Shay Leon, area vice president and key accounts manager specializing in landscape contractor insurance programs for Arthur J. Gallagher & Co. in Mt. Laurel, New Jersey, insurance company underwriters are examining landscapers' websites before even looking at their application, loss runs and loss history.
"That's how they're going to determine the first line of whether this insured is acceptable or not acceptable to move forward to actually then look at the applications and loss history and all those sorts of things," Leon said.
What these underwriters are looking for is anything that the landscaper does that doesn't fit in their guidelines and anything that looks unsafe. Underwriters can glean this information from anything a landscaper posts on their website, whether it's pictures of projects or employees or a list of services.
For example, while a landscaper who has pictures of workers doing tree work may be using them to show his crew can do tree trimming, an underwriter sees those kinds of photos as height exposure.
"I almost guarantee you every insurance company out there that's considering workers' comp is going to say 'No, we don't want to write that, it is a risk. They're a tree company; they're not a landscaper. They're doing high-risk height exposure,'" Leon said.
Holiday lighting is another service that can make underwriters reluctant to work with a company due to the height factor. Innocuous-looking outdoor living spaces with a roaring fire beneath a wooden pergola may not raise concern to a homeowner's eye, but Leon says underwriters will not want anything to do with that company if they have pictures like that.
In New Jersey, workers' compensation has become very competitive again with carriers offering discounts anywhere from 5 to 25 percent, yet if they find something questionable on a landscaper's website, they can refuse coverage.
"You just lost a potential 20 percent discount on your workers' comp if that's a carrier that's offering it," Leon said. "It can really add up and I've actually had that happen. I mean, these aren't things I'm speculating on. These are actual things that have happened to potential (clients) or my clients."
Leon cautions landscapers to be aware that everyone can see these websites, including insurance companies.
"Their mentality is if you post it on your website it's got to be true," Leon said. "That's actually what you're doing, that's how you're operating and there's no backpedaling saying, 'Oh, no they're not really doing that.' Very, very difficult to backpedal when it comes to this stuff."
Another example Leon mentions is listed services. He had one client who had swimming pool installation listed as one of his services on his website. Yet the landscape contractor actually didn't install swimming pools but did the landscaping around them and hired a subcontractor to do the pool work.
"Swimming pool installation is a whole different type of program," Leon said. "I mean, we write them too, but say company A does an unbelievably great job with quoting and insuring a landscaper but doesn't go near swimming pool installation. And you might have a company that does both landscapes and swimming pools but they're not quite as well priced as company A. Well, you just knocked company A out of the box because you said you install swimming pools, but you really don't."
Because every carrier has their own niche as far as what they're really good at and what they're really competitive at, landscapers have to be careful not to limit their options by having elements on their website that disqualify them for coverage from certain insurance companies.
Inaccurate pictures or services can leave company owners with not a lot to work with when trying to get the best prices and coverage that's available.
As for the legality of this practice, Leon says it is open game since websites describe what you do publicly. He says that back before the internet, insurance companies used to go look landscapers up in the Yellow Pages to find their services listed there.
While this wasn't much of a problem for landscapers taking out Yellow Page ads, as they were limited on their word count, the limitless nature of websites has encouraged the practice of listing more than what is necessary.
"It winds up being overkill and you wind up really shooting yourself in the foot by putting things on there that shouldn't be," Leon said.
The best practices for avoiding issues with insurance companies not wanting to cover your company based on your website content is fairly simple.
"They should be accurate with the services that they actually do and want people to come to them for," Leon said.
While your company may offer gutter cleaning services to your best clients, if it's not something you want to be known for or not a service you really want to do or haven't done in years, don't list it on your website.
Aside from listing services that you're trying to attract business with, Leon also says to be mindful of the type of photos you are posting on your website. Shots of employees working should be highly scrutinized, as lawn care providers often will have photos of crew members not wearing the proper safety equipment.
"They kind of have to put on their safety hat and look at the picture and say, 'Is there anything in this picture that looks like it could be potentially unsafe and cause a claim?'" Leon said.
Height-related and fire-related pictures are often best avoided, along with retaining walls. Leon says the engineering required for retaining walls causes many carriers to avoid companies that are building large retaining walls that could possibly collapse and fall on someone.
Now keep in mind, if retaining walls or fire features are a major part of your business, don't feel as if you need to remove these services or pictures.
"We're not trying to suggest you hide things that you're doing that the underwriter really needs to know because those are things that need to be brought out and explained," Leon said. "Nobody's trying to fool an underwriter…it's more of put more accurate stuff on your website and don't put things on there that are just meaningless and aren't going to get you business."
While this all seems common sense, Leon says you'd be surprised by how many companies are posting photos that are costing them potential insurance carriers.
"In the last year, I've at least had 10-12 either potential clients or current clients denied quotes from various carriers simply based on their website," Leon said. "It's not just New Jersey. It's pretty much Insurance 101 now to check out the websites."
If your company website does have these issues, Leon says it's better for the landscaper to make the changes before doing a submission, as convincing the underwriter that what's on the website isn't what they do is much harder than removing the inconsistencies beforehand.
"I think the more prudent thing to do is when a contractor is going out to bid or when they're working with their current agent, they should ask their insurance agent, 'Please go on my website and tell me if there's anything you see there that could be a potential issue with my carrier,'" Leon said.