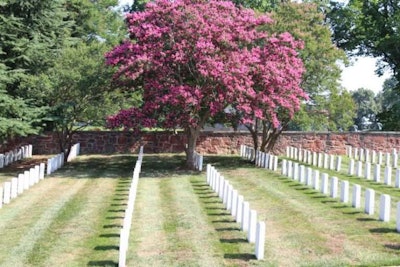 The National Association of Landscape Professionals (NALP) will once again hold its annual volunteer service event Renewal & Remembrance in conjuncture with its advocacy event Legislative Days on the Hill July 15-17, in Washington D.C. and Northern Virginia.
NALP says Legislative Days on the Hill is the association's annual education, networking and lobbying day on the Hill.
"We need everyone in the industry to speak up about the issues that impact landscape and lawn care businesses," said Sabeena Hickman, NALP CEO. "By bringing everyone together, learning from the experts and discussing issues with peers, we are building a formidable force that can make an impact. We strongly encourage everyone to attend."
This year, the line-up for Legislative Days includes panel discussions on issues such as:
The Farm Bill
H-2B
EPA regulation
E-Verify and immigration reform
Social media and advocacy
During Renewal & Remembrance, NALP says volunteers will spend the day on Monday, July 16, completing lawn care, tree care and landscape and irrigation projects at Arlington National Cemetery.
Legislative Days on the Hill is free and open to all industry professionals, and Renewal & Remembrance is open to NALP members. NALP says that space is limited and recommends early registration to attend one event or both.
NALP says the events are produced with support from Platinum Sponsors – Caterpillar, Inc., John Deere, New Holland Construction; Gold Sponsors – Dow, IMERYS, Nufarm; and Silver Sponsors – Bartlett Tree Experts, Bayer, Ewing, Hunter, Husqvarna, PBI Gordon, Schiller Grounds Care, Stihl Inc., Toro and Vulcan Materials Company.
SiteOne announces partnership with NHLA
SiteOne Landscape Supply has announced its partnership with the National Hispanic Landscape Alliance (NHLA), an organization dedicated to facilitating the upward mobility of Hispanic Americans as professionals and entrepreneurs in the landscape industry.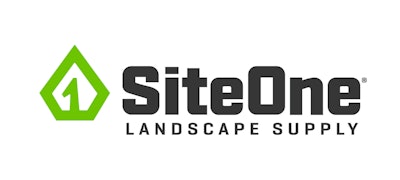 SiteOne says that through this partnership, it will provide training courses tailored to the needs of NHLA members and other training industry Hispanics through SiteOne University.
The courses will offer training initiatives designed to give smaller Hispanic landscape contractors the training and knowledge they need to expand their businesses profitably, and SiteOne University, the company says, plans to launch new offerings in 2018.
"SiteOne is proud to join the NHLA in support of its efforts to lead and empower Hispanic-Americans in the landscape industry," said Doug Black, chairman and CEO of SiteOne. "With this partnership, we hope to deliver greater value to these customers by providing customized services that will help them grow their businesses. Through various partnership benefits like SiteOne University, smaller Hispanic landscape contractors will be able to thrive in a competitive environment and acquire new competencies that will allow them to grow as industry professionals."
Along with the training courses, SiteOne will also offer discounted prices for their products to NHLA members.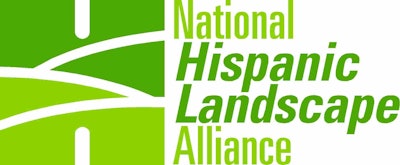 Since its inception in 2011, the NHLA says it has been committed to empowering and equipping its members with the necessary tools to become successful professionals and leaders in the industry.
Along with helping advance the success of Hispanics in the landscape industry, NHLA says the organization works to defend industry interests by facilitating effective engagement between its members and elected officials and other influential decision-makers in Washington D.C. and elsewhere.
"As the nation's largest supplier for wholesale irrigation, outdoor lighting, nursery, hardscape, landscape supplies, turf maintenance products and golf course accessories for green industry professionals in the United States and Canada, the NHLA is delighted that SiteOne has joined our association as a supporting member," said Ralph Egües, NHLA executive director. "We look forward to expanding the availability of much-needed industry-specific training in English and Spanish through SiteOne University."
Pine Hall Brick announces new business manager
Pine Hall Brick recently announced that Preston Steele has been promoted to the position of thin products business manager.
The company says Steele, who has overseen showroom operations in Charlotte, Winston-Salem and Greensboro since January 2012, will oversee market strategy for the company's ThinClad products, which are thin overlays of clay brick that go on walls, and a new product line called PaverTiles. These, Pine Hall Brick says, are thin versions of the company's clay pavers and are intended for use indoors in areas like entryways, kitchens, baths and enclosed porches.
The company says Steele will also be in charge of sales for Pine Hall Brick's entire product line to a large supplier in Florida and will develop the company's business in the western United States. Pine Hall Brick adds that Steele will report directly to Ted Corvey, vice president of sales and marketing.
Steele graduated in 2006 from Hampden Sydney College, where he earned a degree in economics and commerce. Before joining Pine Hall Brick, he worked for Restoration Systems and Adams Products.
ASV adds Columbia, South Carolina, dealer to network
ASV Holdings Inc. has added Thompson Rental Services to its dealer network.
The Columbia, South Carolina-based dealer says it will offer ASV posi-track compact track loaders, and among those machines are the RT-40, a small-frame CTL, the VT-70, ASV's first mid-frame vertical lift model, and the RT-120 forestry unit. The company says it will also carry ASV's full line of skid-steer loaders.
"Thompson Rental Services has a long history in the area's construction market," said Matt Sawyer, ASV district sales manager. "This experience, paired with ASV products, positions the business to successfully serve customers in the region."
"Thompson Rental Services is a family-owned company focused on providing the very best customer service," said Mel Love, sales manager at Thompson Rental Services. "ASV has a great product line, with smooth-riding, reliable equipment that is well liked and well respected."