The Sports Turf Management Association (STMA) has kicked off its third annual 'Stars and Stripes' contest.
For the contest, association members craft Fourth of July-themed field designs with mowing equipment or paint for eligibility to win complimentary registration to the 2019 STMA annual conference in Phoenix, Arizona.
A poster of the winning field will be on display at the conference, and entries will be submitted via Facebook through July 8. The general public may vote via Facebook from July 9-15, and the design that receives the largest number of votes will be declared the winner upon verification.
"This contest provides an opportunity for sports turf managers to showcase their creativity with a fun patriotic twist," says Kim Heck, CEO of STMA. "We've seen some stellar field art over the years and look forward to seeing what our members come up with this year."
Last year's winner was Andrew Marking, head groundskeeper for the Quad Cities River Bandits (Davenport, Iowa). With the help of Andrew Anderson, assistant groundskeeper, Marking crafted a "Banks of the Mississippi River" field pattern at Modern Woodmen Park. STMA says Marking's design generated nearly 200 Facebook likes.
STMA says Marking's experience in the turf industry includes time with the 2015 Major League Baseball All-Star Game, Louisville Bats, Texas Rangers and Purdue Athletics.
"Patriotic Beaver," "9/11 Remembrance Night," "Old Glory" and "Merry 'Merica Day" were among the 2017 designs submitted by turf professionals from major sports leagues, NCAA and parks and recreation sectors.
The association says only STMA members are eligible to enter, and previous winners will not be considered.
Jason Levy joins Massey Services
Tony Massey, president of Massey Services, recently announced that Jason Levy has joined the company as the digital marketing director.
In his new position, the company says Levy will be responsible for digital marketing, including content creation, reputation management, social media, website activity, Search Engine Optimization (SEO) and Pay Per Click.
"We are proud to welcome Jason to the marketing team," said Massey. "His integrated marketing experience and skill set around traditional and digital marketing allows us to capitalize on enhancing customer acquisition and growth."
Before joining Massey Services, the company says the 16-year marketing veteran served in a variety of roles in both traditional and digital marketing teams at eyeball digital, Universal Studios and SWARM Event Marketing.
The company says Levy received his Bachelor of Business Administration and Master of Business Administration from Florida International University. The company says he also has his Master of Science in internet marketing from Full Sail University and a Master of Science in advertising and public relations from Florida International University.
Case, Titan Machinery and Sonsray Machinery provide equipment for wildfire cleanup operation
Recently, Case Construction Equipment, Titan Machinery and Sonsray Machinery donated the use of skid steers, an excavator and a compact track loader to the veteran-led disaster response organization Team Rubicon for Operation Big Iron.
Operation Big Iron is a disaster cleanup operation formed in response to the "Tinder Fire," which swept across more than 500 acres in Coconino County, Arizona.
Team Rubicon says volunteers provided heavy equipment operations, sawyer services and debris removal to affected communities. Forty organization members were deployed and logged a total of 2,592 hours on the operation. Team Rubicon said its heavy equipment operators used the equipment to help move more than 54,130 cubic feet of debris, and the organization says volunteers saved the community an estimated total of $74,784.38 in cleanup, labor, and materials.
"This operation required equipment and resources to be brought in from numerous locations, and both Titan and Sonsray showed their commitment to helping rebuild communities in the Southwest in the face of disaster," says Michel Marchand, vice president — North America, Case Construction Equipment.
New CFO announced for the Aspire Software Company
The Aspire Software Company recently announced that Mike Wylie has joined the company as the chief financial officer (CFO).

The company says Wylie brings more than 25 years of senior financial and operational experience to the management team of Mark Tipton, Kevin Kehoe and Bryan Mours.
"We have experienced tremendous growth over the last few years as demand for mobile business management software continues to increase," Tipton said. "We were looking to add someone to our leadership team that could bring that extra element of experience to the table, and we are excited to have found that in Mike."
"As we continue to grow, it becomes more and more important to invest in your product and services," said Kehoe. "Adding Mike allows Mark and I to spend more time focusing our efforts on improving the value we add to our clients in the landscape and snow industries."
ASV adds Minnesota dealer to network
ASV Holdings Inc. recently added Northwoods Hydraulic and Equipment to its dealer network.
The Moose Lake, Minnesota-based dealer will offer all ASV posi-track compact track loaders from the new RT-40 to the VT-70, all the way up to the RT-120 forestry unit. The company says it will also carry ASV's full line of skid-steer loaders.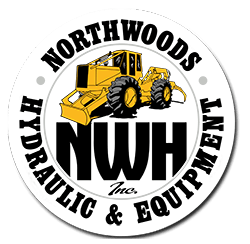 "Throughout its history, Northwoods Hydraulic and Equipment has grown to offer more services and products to its customers," said Jim Haroldson, ASV district sales manager. "The addition of ASV equipment will allow the company to expand into new markets while continuing to provide top-notch customer service."
Northwoods Hydraulics and Equipment says it was established to provide equipment service to area farmers, foresters and construction contractors in the Moose Lake area, including St. Louis, Carlton and Pine Counties.
"Having repaired a large variety of equipment, we chose ASV because of its quality manufacturing," said Joshua Pangerl, Northwoods Hydraulic and Equipment owner and president. "ASV machines are some of the most productive and versatile and can handle a wide range of jobs, from construction, farming, forestry and landscaping."
PBI-Gordon adds Williamson to research team
It was recently announced that Chris Williamson has joined the research team of PBI-Gordon.
Based in Defiance, Ohio, the company says Williamson will be responsible for coordinating all research protocols, technical assistance to cooperators and product support for end-users in Colorado, Idaho, Indiana, Illinois, Iowa, Kansas, Kentucky, Michigan, Minnesota, Missouri, Nebraska, North Dakota, Ohio, South Dakota, Utah and Wisconsin.

The company says Williamson holds a Ph.D. in entomology from the University of Kentucky, where he developed strategies for management of the black cutworm on golf course putting greens. He earned his B.S. in agronomy/turfgrass science and an M.S. from Ohio State University.
The company adds that Williamson served as a professor at the University of Wisconsin-Madison for the past 20 years, and before that, he was an assistant golf course superintendent and a research scientist with TruGreen.
"Chris has nearly 30 years of experience in the turf and ornamental industry and has always strived to provide relevant and practical solutions to growers and managers," said Mark Welterlen, vice president of research and development for PBI-Gordon. "He comes on board at a time when PBI-Gordon is developing and expanding its insecticide portfolio. By tapping into his extensive expertise in entomology, we'll be providing even more solutions for the golf and lawn care industries."
ECHO's business and social platform goes mobile
ECHO Inc.'s sponsored business and social platform, ECHO Means Business, has gone mobile. The company says the new ECHO Means Business mobile app is available on the Apple App Store for iPhone and iPad and on Google Play for Android devices.
As the platform passes its first year in operation, the company says sponsors have chosen to make the site and resources even more accessible by incorporating a mobile app.
ECHO says the app incorporates a more social aspect where users can comment, share with others and like content. The company says users can also upload videos and/or content, ask questions and get answers while on-the-go and connect with other professionals for tips on how to grow their business.
"ECHO Means Business users are busy and they need information in the palm of their hand," said Sam Fiorella, CSO/partner of Sensei Marketing, the Toronto based company that manages the site. "We knew we needed to take the site to them out in the field."