PBI-Gordon Corporation recently announced its purchase of and plan to relocate its corporate headquarters to a new facility the Shawnee Crossings office building at 22701 West 68th Terrace in Shawnee, Kansas.
The company says it has approximately 400 employee-owners located in facilities in Kansas, Missouri, Florida and Illinois, and about 100 employee-owners will move to the Shawnee headquarters.
Having been headquartered in the Kansas City metro area since its founding in 1947, PBI-Gordon says the company's turf care industry success in 1981 led to the moving of headquarters to its present headquarters at 1217 W. 12th Street in Kansas City, Missouri's West Bottoms.
"Leaving our long-time headquarters building is not something we took lightly," says Don Chew, president and CEO of PBI-Gordon. "We were in the West Bottoms for decades and had great successes there. But with success comes growth, and we simply outgrew the building. We're delighted we found a space which will accommodate future growth."
"Our team looked concurrently at properties on both sides of the state line," said Andrew Peck, PBI-Gordon CFO. "In the end, the building at Shawnee Crossing gives us room to grow, the ability to make improvements to fit our needs, and we'll own the property instead of leasing. It's a great investment for our employee-owners, and we're incredibly grateful to the commerce departments of Shawnee and Kansas for their help in making it happen."
PBI-Gordon plans to move into the new headquarters before January 2019.
"We couldn't be happier to have PBI-Gordon in Shawnee Crossings," said Shawnee Mayor Michelle Distler. "They're not just bringing 100 jobs to our city, they're also bringing a rich history: 70 years of success. That kind of stability will be great for Shawnee and for the state."
"We are excited to welcome an innovative company such as PBI-Gordon to Kansas, further enhancing our state's position as home to pioneering companies in the animal health industry," said Kansas Governor Jeff Colyer, M.D. "PBI-Gordon is recognized as a leader not only in developing animal health products but producing quality products in the turf and ornamental industries as well. I know they will be a great addition to Kansas and we are looking forward to being a part of their ongoing success story."
ICPI announces new board of directors members
The Interlocking Concrete Pavement Institute (ICPI) announced new members and association officers to their board of directors.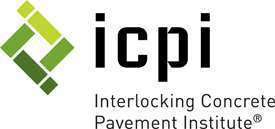 Kendall Anderegg, president of Mutual Materials Company in Bellevue, Washington, was elected ICPI chair. Previously, she served as board chair-elect for two years and chair of the ICPI marketing committee.
"Looking ahead, I'm pleased to tell you that ICPI and the industry are in good hands," said Matt Lynch, outgoing ICPI board chair. "Kendall brings her extensive business expertise and five generations of family industry history and knowledge to the job. She possesses the vision and the drive to lead ICPI and its members forward during this critical time."
Additionally, the board elected the following individuals to officer positions:
Chair-elect: Marshall Brown Ph.D, president, ACM Chemistries, Inc.
Secretary/treasurer: Ed Fioroni, Ph.D, vice president of Sales, Keystone Hardscapes
Immediate past chair: Matt Lynch, president, Anchor, an Oldcastle Company
Five other industry leaders were elected to at-large board positions for 2018-2021:
Dean Jurik, vice president – sales and marketing, ACM Chemistries, Inc. (re-elected)
Bill McHugh, national sales manager, GCP Applied Technologies (newly elected)
William Miller, vice president, sales and marketing, Lehigh Cement Company (newly elected)
Paul Pignatelli, manager, Best Way Stone, Ltd. (newly elected)
Andy Savoie, manager, Brooklin Concrete Products Corp (re-elected)
Two other ICPI members were newly appointed to the board by virtue of chairing ICPI committees:
Darrin Braun, (chair, ICPI education committee), sales representative, County Materials Corporation
Terri Grulke (chair, ICPI meetings, membership and trade show committee), director-corporate advertising, Besser Company
The ICPI board says these elected and appointed board members represent segmental concrete pavement manufacturers, segmental pavement contractors and industry suppliers. ICPI adds that the board of directors is comprised of 32 industry executives representing companies serving the U.S. and Canadian markets.
The company says the new officers and board members will lead ICPI and the industry during a promising, yet challenging time.
"A strong economy, the industry's growing reputation for quality and new products have helped sales of segmental concrete pavement systems reach a post-recession high," said Anderegg. "The challenge now is to develop enough highly skilled contractors and installers to meet the demand. With so many other trades looking to also engage young people, it's obviously a big challenge, but it's one that ICPI is well-positioned and excited to address. We are fortunate to have such top-notch professionals commit their expertise and energy to helping build ICPI and advancing the industry."
Anderegg adds that the board recently approved a workforce development program to attract more high school and post-secondary school students to the industry. Additionally, the company says it's developing and rolling out a new education roadmap and accompanying online learning management system to provide expanded educational opportunities for industry professionals.
Bayer appoints new area sale manager
Bayer recently announced the appointment of Tony Culberson to area sale manager for the Bayer Turf and Ornamentals segment. In this role, Bayer says Culberson will manage relationships with customers and distributors in the golf course management and lawn and landscape markets throughout Alabama, the Florida panhandle and Mississippi.
"Tony brings a strong foundation of industry experience," said Mike Ruizzo, warm-season regional sales manager for Bayer. "Having served as a distributor sales representative in the warm-season states for many years, he not only understands the unique agronomic challenges and opportunities inherent in the region but also has a depth of knowledge of the solutions needed for best-in-class warm-season turf management."
Bayer says Culberson has held different positions within the lawn and landscape and golf course industries during the past decade. Recently, he served as a territory sales representative for AGRI-AFC in Birmingham, Alabama.
Bayer adds that Culberson is a member of the Alabama Turfgrass Association and the Golf Course Superintendents Association of America. The company says he is dedicated to the advancement of the green industry, with a specific focus on Alabama and the surrounding states. He holds a Bachelor of Science in horticulture from Auburn University.
"I am thrilled to be joining the Bayer team and look forward to partnering with our customers and distributors to help them achieve their goals," Culberson said. "As I roll up my sleeves in my new role, nothing is more important to me than getting to know these folks and truly understanding how we can best support them."
Case names new VP for North America
Case Construction Equipment named Michel Marchland as vice president for North America. Marchland will be replacing Scott Harris, who has taken a similar role at Case IH.
Case says Marchland previously served as the regional sales director for Canada, and in this new role, he will oversee all Case Construction operations in North America.
"He has both comprehensive knowledge of the construction equipment business and a passion for the Case brand," says Leandro Lecheta, chief operating officer — NAFTA, CNH Industrial. "Throughout his career, Michel has consistently developed strong partnerships with our dealers in order to maximize growth and seize all the opportunities that the market has to offer."
Case says Marchland left the automotive industry and first joined the company in 2009 as a business manager. He then took the role of regional sales director in 2011. Marchland is married to his wife, Sylvia, and they have two children, Luc and Anna.