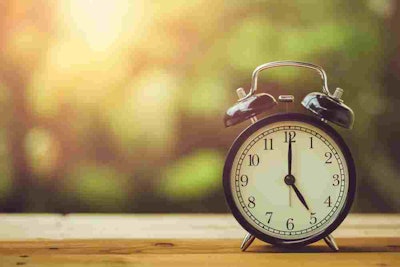 With the summer days stretching out a bit more, now seems like a good time to plan out exactly how you and your crew plan to make the most of the extra daylight.
Taking advantage of the long summer days can prove beneficial for knocking out a few extra projects here and there, but it does take careful planning, especially if you have crew members who are hourly workers.
Check out a few helpful tips to keep in mind when planning projects, making crew schedules and maintaining crew safety across your existing coverage area during these extended summer days.
Starting early and taking breaks
One of the most obvious methods of taking advantage of the longer days is to get crews up and out earlier in the morning before the blistering heat sets in.
Granted, your crews may be working in areas that enforce quiet hours during the morning, so be sure to always check these ordinances before planning to do work early. For commercial properties with no surrounding residential areas, it's much more likely that your crews can start at the crack of dawn and go until sunset, but residential properties can offer a bit more pushback.
If crews are starting the day out sooner and ending later, consider allowing them a longer lunch break during the day. Take a break from noon to 2 p.m. to allow the hottest part of the day to wane, and then crews will be energized, cooled down and in less danger of overheating. This can especially prove beneficial for hourly workers, as it might not require them to work overtime.
If it just doesn't logically add up for your company to take that long of a break during the workday, consider rotating out workers in shifts to ensure that they get equal parts break time and work time. Also, consider rotating workers from sunny to shaded areas of the landscape to ensure they are staying hydrated and cooled off. Create mandatory water breaks and cooldown time as well to keep employees safe. Keep an ample supply of water on all trucks and encourage employees to take breaks when they feel the heat is taking its toll.
Crew safety and temperature awareness
Getting out earlier isn't the only way to take advantage of the extra daytime, however. It's also important to train crew members on the importance of staying hydrated and knowing the signs of heat exhaustion and sun exposure.
June through August is the hottest part of the year, and unfortunately, as landscapers you find yourselves smack dab in the middle of the heat almost hourly.
The human body is made up of approximately 60-70 percent water, which makes staying hydrated even more imperative. By staying well-hydrated, toxins are able to leave the body regularly, nutrients are carried throughout the body and body temperature is more easily regulated.
"If you look at the beverage industry and all of the caffeinated, high sugar, high carbonation, high energy drinks, all those kinds of things do not lend and do not count when we're measuring the actual water without anything else in it," said Bubba Wolford, hydration expert and director of training and corporate development with Sqwincher. "It's important that we teach that and help our workforce understand that they have to have water first."
Educate your staff and project managers on the signs of dehydration, heat exhaustion and heat stroke. Symptoms may vary from person to person, but a few warning signs of a heat stroke can include nausea, dizziness, complaints of sudden and severe fatigue and lightheadedness. If a co-worker is suffering from a heat stroke, contact 911 immediately and find some method to cool him/her down.
If you do have projects that have noise ordinances to work around earlier in the morning or later in the day, consider offering these hydration and sun exposure training courses in the times that crews can't physically be out on the job site. This allows them to get the information they need to stay safe while enjoying an air-conditioned environment with ample water on hand.
Also, don't be afraid to call it quits on a job site if the temperature becomes unbearable for your crew. No project is worth the health and safety of your crew, so be sure to keep a careful watch when out in extreme heat.