There are millions of miles of utility lines buried beneath the ground, and every nine minutes one of those underground lines is struck because someone decided to dig without first calling 811. The consequences of failing to call 811 before digging can result in fines, utility damages and potentially injury or loss of life.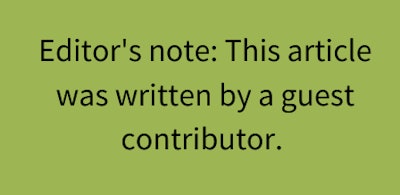 811 is the federally designated call-before-you-dig phone number. The Common Ground Alliance (CGA), the stakeholder-driven organization dedicated to protecting underground utility lines, people who dig near them and their communities, worked with the Federal Communications Commission to implement the 811 phone number in 2007. The call-before-you-dig process is simple:
Call 811 from anywhere in the country a few days prior to digging, and your call will be routed to your local one call center.
Tell the operator where you're planning to dig. Subsequently, a ticket will be opened for your project, and local utility companies will be notified about your intent to dig.
Utility companies will send locators to the designated dig site to mark the approximate location of buried lines with flags, paint or both.
After you have verified that your dig site has been marked, you can begin to dig carefully, avoiding buried utility lines.
With one simple call to 811, you have taken the first step to avoid injuries, unnecessary expenses and a very inconvenient day without critical services like electricity, internet or phone.
This responsibility to call 811 is not limited to major digging by large construction and utility machinery but often falls on smaller digging projects done by homeowners and landscaping companies.
The landscaping and groundskeeping field employs over 900,000 people across the country. Workers typically juggle a variety of tasks that require digging, including planting, sprinkler installation and installation of mortarless segmental concrete masonry wall units. When people think of underground utilities, they mistakenly imagine that lines are buried deep in the ground and are unaffected by small digging projects. The reality is, lines could be just inches below where we stand on a daily basis, and it's the landscaper's responsibility to make the call to 811 if he or she plans to disturb the ground in any way.
Childs Landscape Contractors, Inc. of Arnold, Maryland, knows first-hand the importance of safe digging, not only to protect their employees and others but to protect themselves from fines and potential lawsuits. Becky Mellinger began working with Childs Landscape six years ago as a sales associate and soon began working with the utility requests on different projects ranging from large commercial contracts to residential areas. She realized she had a big obligation to keeping her workers and clients safe and took over the relationship with Miss Utility, the one call center covering Maryland and Washington, D.C.
"We started calling in everything, not just when we were digging down a foot or two," Mellinger said. "We were realizing even if we're edging around a current plant bed, if we're going down three or four inches, we could conceivably hit lines. We started opening our eyes and branching out."
Mellinger began talking with Dora Parks, manager of customer relations for Miss Utility and secretary of the Maryland/D.C. Damage Prevention Committee, about how Childs could better educate themselves and their team on damage prevention.
Harry Redmon, president/owner of Childs Landscape, first invited Parks to participate in the landscaping company's annual safety training day, where Childs employees had an opportunity to learn about damage prevention in addition to other relevant safety topics, and each field worker received Miss Utility pocket cards that identify the APWA color marking code and important info about the Maryland one call process, which they always carry with them. Mellinger now takes care of all Miss Utility ticket entries for Childs Landscape, who holds monthly safety days and hosts an annual safety training day for their team and she participates in Miss Utility's monthly Damage Prevention Meetings and is a regular at the call center's events.
Mellinger also attends Miss Utility's annual Greater Chesapeake Damage Prevention Training Conference and is always impressed by the educational sessions available and the camaraderie of the local damage prevention community.
"I was so focused on the ticket system, but attending the conferences made me realize several things on several different levels," she said. "It gave me an understanding of all of the different areas that are working together to make the 811 system work — the locators, the people who make the products for locating and safety, the contractors, the Maryland Authority. The conference itself was impressive. The classes were extremely interesting and very relevant, and again, eye-opening for me because I was new to the industry."
At one of Miss Utility's annual conferences, Mellinger attended an educational session that later helped her defend Childs Landscape against a fine levied by a utility company. Armed with a thorough understanding of the one call process, Childs was found in the right and did not have to pay the costly fine.
Because of Redmon and Mellinger's commitment to safe digging practices, Childs Landscape has been repeatedly awarded honorable mentions for its damage prevention work and educational efforts in the landscaping field through Miss Utility's Dig Smart Awards, recognizing excavators who have exemplary safety records and steadily work toward damage prevention.
"Our primary mission is preventing damage to utilities, communities and, most importantly, human life, so it's always so fulfilling to see a landscaping company take such an interest in safe digging and the plethora of resources the one call center has to offer," Parks said. "Becky and Childs Landscape are the perfect examples of what you can achieve when you commit to safe digging and realize that calling 811 is just the beginning of the process."
Childs Landscape also utilizes CGA's Best Practices Guide, now in its 15th edition. CGA's Best Practices are agreed on by consensus of all its stakeholder groups and designed to improve worker safety, protect vital underground infrastructure and ensure public safety during excavation activities conducted in the vicinity of existing underground facilities.
"The Best Practices Guide is well organized and easy-to-read," Mellinger said. "It's written in laymen's terminology. You don't have to work your way through the legalese to understand aspects of the system."
Mellinger reflected on the impact of the 811 system, "I'm the one calling in these tickets, and when I dial 811, I view it as 100 percent my job to make that job site 100 percent safe for my workers. The only way I can sleep at night is knowing that I've done what I'm supposed to do right, and that everyone is doing what they're supposed to be doing and knows why they're doing it. That, and the assistance of the locators and the Maryland authority, the folks who make the safety equipment, is what allows me to sleep at night."
By getting involved with your local damage prevention committee, you have the opportunity to speak directly with your fellow stakeholders in the one call process. Landscapers in particular can ask detailed questions and work through issues in an open forum. Most importantly, you're helping to keep yourself and those around you safe, connected and damage-free.
Know what's below, call 811 before you dig.
EDITOR'S NOTE: This article was written by Khrysanne Kerr. Kerr is with the Common Ground Alliance, an association that focuses on preventing damage to underground infrastructure by promoting effective damage prevention practices.