When managing a packed schedule and demanding clients, the last thing a landscape contractor wants to hear is that a machine is down and the part needed to fix it is not available. Time is money in this competitive industry, and an unusable machine can result in lost revenue.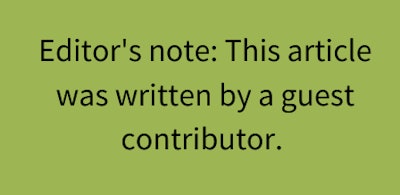 To avoid this fate, it is important for landscapers to prepare their business for machine downtime by creating a parts strategy that will improve efficiency.
Having an effective parts strategy can ensure around-the-clock accessibility and prevent mechanics from having to spend time traveling to the equipment dealership to shop for parts. Additionally, by creating a strategy that will ensure parts are on-hand, contractors are able to get machines repaired quickly and minimize downtime.
When developing a parts strategy, landscapers should consider how they will store parts. One idea is to create a designated space within the shop to house the parts, with shelves that provide a specific space for each part.
To make organization easier, clearly label each space with the part and the minimum and maximum quantity. This will help maintain the right level of stock – not too little or too many – and alert employees when parts are getting low and need to be restocked.
In addition to labeling, landscapers should implement a logging process, which will help keep an accurate count of what is in stock. Each time a part is used, landscapers should log it, whether it is a written or digital database. This will allow management to monitor the supply, making it easy to identify when the business is low on parts and ensuring that the parts are restocked in a timely fashion.
When developing a parts strategy, it is important to consider and include a process for reordering parts. A dealer can be a great resource for managing the reordering of parts. One way of replenishing inventory is by recording when parts are taken on a spreadsheet and sending to the dealer, who can ensure more parts are ordered and delivered. Depending on the dealer, most can stop by to take an inventory assessment, restocking parts.
If handled internally, landscapers need to identify someone within the organization who will be accountable for managing the parts inventory.
This person, in addition to tracking parts, should be the person who is also in charge of picking up parts from the dealership. This will make it easier to monitor the restock process and ensure that the right amount of parts are being ordered.
Landscapers should keep parts in mind when purchasing a new piece of equipment, as parts can often be wrapped into a financing package, depending on the lender. Financing parts can help free up cash for other items, which can be appealing.
While downtime will happen, it is important for landscapers to equip their businesses with the tools needed to get machines up and running as quickly as possible. Maintaining a parts inventory doesn't need to be overly complex.
By keeping track of the number of parts in stock, properly organizing the storage area and establishing a plan for monitoring and restocking parts, landscapers can master parts management.
EDITOR'S NOTE: This article was written by Brian Aldinger, senior marketing representative, parts marketing, John Deere.