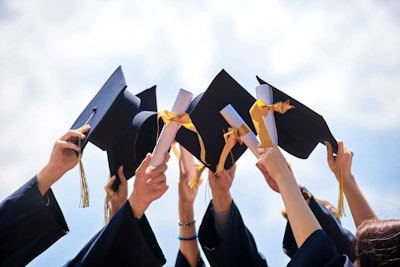 Total Landscape Care is accepting applications for its annual TLC Scholarship Contest.
To be considered for the spring 2019 semester's scholarship, interested applicants must have completed the submission by Wednesday, Nov. 14.
Students wishing to pursue a career in landscaping who are majoring in a related discipline at an accredited university, community college or technical school are welcome to apply.
The scholarship recipient will receive a certificate and a write-up on Total Landscape Care's website, along with the $2,500 scholarship that will be sent to their school.
Required information for this application includes a resume, photo and responses to a few essay questions. Please complete all areas of the application, otherwise, your submission will not be counted.
Many academic areas can lead to a career in landscaping, therefore the essay questions will give us the opportunity to learn more about your specific career goals.
In addition to your career goals, we also ask you to share some of your perceptions of the landscaping industry.
We would like to see your views on challenges the landscape industry is facing in 2018-2019 and in the future, as well as your appreciation for the green industry's ongoing contribution to America's quality of life.
It is not necessary to complete the form in its entirety in one sitting, but you will need to save your progress before exiting the form in order to receive a return link to your application.
As previously mentioned, submissions that are not fully completed will not be considered, so please be sure all areas of the application are filled out before submitting.
For more information on the scholarship and access to the entry form, click here. If you have any questions, please email Jill Odom.