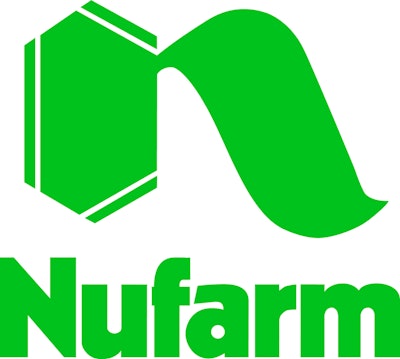 Turf chemical manufacturer Nufarm has decided to continue to serve as presenting sponsor for Project EverGreen's GreenCare for Troops program, donating another $150,000.
The company pledged to support Project EverGreen's work during fiscal 2018, becoming the first significant sponsor of GreenCare for Troops. When Nufarm's National Leadership team saw the 42 percent increase in volunteers, it was just one of the returns on investment that caused the company to promise its continued support.
"Last year's decision to be presenting sponsor for the GreenCare for Troops program was driven by the vision of opportunity as well as the natural sales alignment between our industry and the mission of the program," says Sean Casey, Nufarm's VP of turf and ornamental sales. "This year's decision to continue our pledge was based on the facts."
According to the stats, 365 new volunteers signed up over the past 12 months, adding to GreenCare for Troops' 1,500 base of program volunteers. Currently, GreenCare for Troops provides for 700 military families with lawn care and landscaping services.
While Project EverGreen and Nufarm are both pleased with this boost in participation, they hope to multiply these numbers in the coming months.
"Nufarm's support of GreenCare for Troops has elevated the nationwide awareness of the program, and gave us the ability to double our outreach team who work closely with both volunteers and military families," says Cindy Code, executive director of Project EverGreen.
Nufarm's partnership allowed GreenCare for Troops to grow the number of military families it serves, increase its social media activity and GIE+EXPO presence.
Houzz calls for scholarship entries
Houzz is currently accepting applications for the spring 2019 semester.

The website's scholarship program is designed to support the next generation of residential design and architecture professionals. High school seniors, undergraduates and graduate students 17 years of age or older are invited to apply.
Houzz will award four $2,500 scholarships in the categories of 'Women in Architecture,' 'Residential Design,' 'Sustainable Residential Design' and 'Residential Construction Management. These scholarships are awarded biannually in the spring and fall.
The deadline is Dec. 15, 2018. Entrants can click here to apply. Aside from submitting a brief essay on their design influences, applicants are encouraged to create a Houzz professional student profile to showcase their work.
"Houzz continues to invest in the future of home renovation and design by supporting our next generation of professionals," says Liza Hausman, VP industry marketing at Houzz. "Our latest residential design, construction and architecture recipients of Houzz Scholarships provided thoughtful and inspirational viewpoints on their roles in our industry and we are excited to support each one of them on his or her journey.
Below are the fall 2018 winners:
Women in Architecture: Anjelica Gallegos (studying architecture at Yale University)
Residential Design: Kendrick Wyman (studying landscape architecture at the University of Colorado Denver)
Sustainable Residential Design: Janet Ni (studying architecture at Rice University)
Residential Construction Management: Meairra Grayson (studying construction management at California State University, Long Beach)
Ruppert Landscape announces new class of associate branch managers
Ruppert Landscape has accepted four team members into its associate branch manager (ABM) leadership development program.
Ethan Brown from the Alexandria, Virginia, branch, Kyle Meissner from the Washington, DC branch, Kurt Meyers from the Mableton, Georgia, branch and Michael Vispi from the Lilburn, Georgia, branch were all selected for the program.
The ABM program is designed to develop mid-level managers and provide them with more experience to learn, gain experience and grow. This program also allows Ruppert to promote from within. ABMs learn skills beyond the scope of their current job and prepare for the next step in their careers by taking on additional responsibilities and shadowing branch managers.
"We are committed to growing from within, and the associate branch manager program enables us to invest in training and preparing future branch manager candidates while simultaneously improving the current capabilities of the branch," says Tom Barry, president of the landscape management division. "Through this program, now in its third year of operation, we have successfully been able to promote several candidates into the branch manager position and have seen others grow their skills and knowledge, making them more effective at their jobs and ready to take on future opportunities."
The associate branch manager program focuses on training participants for the branch manager position, including strategic planning and budgeting, training and managing day-to-day operations.
ASV adds Maryland dealer to its network
Compact track loader and skid steer manufacturer ASV Holdings Inc. has added Rippeon Equipment to its dealer network.
The dealer is based in Gaithersburg, Maryland, and it will offer all ASV Posi-Track compact track loaders, including the new RT-40, a small-frame CTL, the VT-70, ASV's first mid-frame vertical lift model and the RT-120 Forestry.
"Rippeon Equipment is an established dealership with strong ties to the local market," says Matt Sawyer, ASV district sales manager. "The company has a history of providing quality products and excellent customer service. The addition of ASV equipment will further support this tradition."
Rippeon Equipment has served customers in the construction, landscape, snow removal, agricultural and municipal industries for more than 50 years.
"We pride ourselves on the relationships we have built with our customers over the years," says Jonathan Rippeon, the company's vice president. "Customer satisfaction is our No. 1 priority, and it can only be provided by offering quality equipment like the ASV line of machines."