Masonry, like many areas in the green industry, requires a certain level of craftsmanship and physical strength. For the masons who perform these tasks day in and day out, the job can prove difficult but rewarding.
Tom Wilhelm, senior designer with a Blade of Grass LLC in Boston, Massachusetts, and Dana Cornetto, sales manager and designer with Marmiro Stones, Inc.in Carlstadt, New Jersey, have been in the business of masonry for many years and have weighed in on the processes, craftsmanship and labor needs involved in the specialty.
What is masonry work?

As a green industry niche, the level of craftsmanship and expertise that accompany masonry can sometimes be overlooked.
"Masonry requires a lot of knowledge because it is a long-term outcome," Cornetto says. "It is not comparable to plants or pillows you can change in a minute. Masonry is meant to last a long time, which requires proper technique in both installation and selecting the correct material for the right application."
As a design/build company, Wilhelm says every single project on their docket is masonry.
"That's basically the architecture," he says. "Hardscaping is really the basis for all your outdoor entertaining spots. It's the real bones of a great landscape design and a great project."
Wilhelm notes that every area of the green industry requires a certain level of knowledge and skill, but when it comes to masonry, he believes it does require a little above and beyond what's typically required.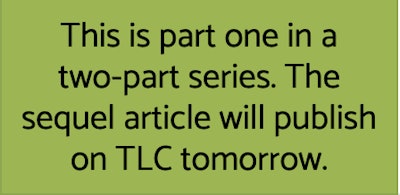 Many aspects of landscaping can be taught or learned on the job, but Wilhelm says the art of masonry usually takes more extensive training to fully master product knowledge, design concepts, how products react in the elements, mathematical proportions and more.
"There's a real craft to doing great masonry work and it takes years of training and a high level of expertise because you've got to think about it in steps," he says. "Great masonry is like a huge jigsaw puzzle. Every stone has to be done right. There are all kinds of technical expertise and it takes years to know how to read grades, to figure out how to build things, understanding drainage and knowing how to make the stones fit and look perfect."
Declining interest, finding qualified labor
Since masonry is a specialty area that requires physical strength as well as an eye for design, Wilhelm says he's noticed fewer and fewer young people showing an interest in the industry.
Wilhelm notes that many of the younger workers he sees participating in masonry typically have grown up around it. Whether they've seen the job firsthand by working with their family's company or have other connections to the job, those who have had a small amount of experience with it are typically the ones Wilhelm sees returning to masonry.
"Even though they go and get college educations, they realize that the business that their parents built is a good, viable business and they are willing to go into it," he says. "Of course, they learn enough masonry to know what they're doing, and they can do it. Then they hire people who really do it quite well."
But for those who haven't grown up around the industry, the idea of doing hard, physical labor isn't terribly appealing.
"Generally, it's a hard sell," he adds. "Some industries are just a tough sell, and masonry is hard back-breaking work."
Wilhelm strongly advises those in the green industry to take a look at who in the future will be most likely to take on the task of doing labor-intensive jobs such as masonry because, he adds, many structures that still stand in America today were created by immigrants undeterred by the prospect of hard work.
"As an industry, we need to be really careful about what we wish for in this country because as that dynamic changes, so does the landscape installation profession," he says. "It's just unfortunate that there aren't a lot of kids who are going into the trades for masonry work."
For Cornetto, finding qualified and experienced installers or contractors is an extensive process, as they ensure their workers are able to work with a wide variety of products.
Since each product is unique and comes with its own set of challenges, she says educating those who will have their hands on the material is just as important as the product itself.
Advantages and disadvantages of masonry construction
Regardless of the intense labor that accompanies masonry, both Wilhelm and Cornetto agree that the customer satisfaction that accompanies a finished project makes the strenuous labor well worth it in the end.
"The most difficult (aspect) is that it's a heavy material," he says. "Even though we have machinery, it takes a lot of lifting and sorting and a lot of mixing mortars."
Cornetto says that each challenge her company faces is just another lesson they are able to learn from that will ultimately help them improve on their work.
"Masonry is a very rewarding field," she says. "You get to help someone create the space they live in every day. Not only do you create a space but you create a bond and relationship with people, and you put the passion into their home that you would your own."
Since masonry projects are built to last, Cornetto and Wilhelm agree that the jobs always need to be done precisely, thoughtfully and to customer specifications.
The most rewarding aspects, both designers agree, is hearing back from customers many years later that their hardscape is being used daily and is still functioning perfectly, even with the passage of time.
"As landscape designers and landscape architects, we're trying to create spaces that our clients love and that really work for them, their families and friends," he says. "I think the most gratifying piece of this is when you hear back from people years later that they've used that fire pit for years. That's a cool piece of this because we build stuff that's going to last for, who knows? One hundred years? One hundred and fifty years?"
Check back tomorrow for part 2 of this series, where we'll explore different masonry techniques and products used in varying regions of the U.S.