Masonry across the United States
Regardless of what areas your company services, it's imperative to understand that each region will require different masonry needs due to climate, population and more.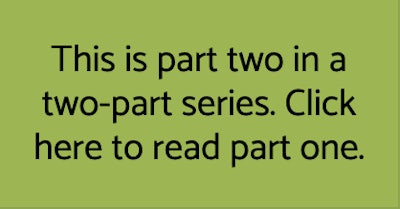 "The right products will depend on a few things such as climate, application, traffic flow," says Dana Cornetto, sales manager and designer with Marmiro Stones, Inc. in Carlstadt, New Jersey. "Different products and installation methods will vary depending on budget, aesthetic and also depending on where the project is. Durability is key."
Cornetto notes that in Northern climates, more durable products and installations will be required because of the extreme weather the area receives year-round. In Southern climates, she says, the design process is a bit more freeform because climate limitations don't necessarily restrict masons to one certain type of product.
Both Cornetto and Tom Wilhelm, senior designer with a Blade of Grass LLC in Boston, Massachusetts, agree they've seen certain patterns and particular products used in different regions across the nation.
"Regarding design, we do often see similar products and layouts in like places," Cornetto says. "For example, down South we see a lot of travertine and rustic designs in a mixed size pattern. In Long Island, we see a lot of very modern, cool tones in larger format pieces. What's cool is that you can take one quarry (stone) and either tumble it to be part of a traditional design or cut it to slabs, sandblast it and become part of a super sleek modern design. At the end of the day, the stone is still the same."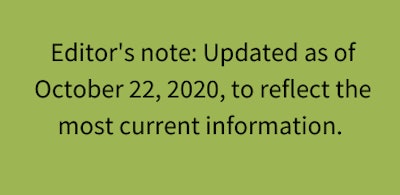 Wilhelm says most of the projects his company deals with take place in the historical areas of Boston, which means historically appropriate materials are necessary to maintain the aesthetic. Many projects in this area, he says, involve the use of quarry bluestones.
Wilhelm categorizes his products into the three main categories of brick and brick products, natural stone products and concrete products, and Wilhelm adds that antique granite is very popular in New England.
"Some of it is hundreds of years old," he says. "It was used for curbing that was used in the creation of bridges. They've been updated, and a lot of new road work has been done. A lot of that material has been lifted, has been sold and now there are suppliers for antique granite here in New England."
Wilhelm says the product is one their customers "can't get enough of" and it can be used to create everything from driveway edging, patios, fire pits and more.
"(Antique granite) is becoming more expensive because it's a product that isn't manufactured; it's found," he says. "As it's becoming more popular amongst the landscape architects, architectural folks and landscape designers, it's becoming more in short supply, but they seem to keep coming up with more of it. But it's getting more and more expensive, too."
Another popular product in New England, according to Wilhelm, is full-color natural cleft bluestone. This stone comes in an array of colors ranging from rust orange to brown to lilac, and Wilhelm says it creates a warm tone for the landscape.
"I kind of prefer it because it's a warmer look and it looks great with what we call New England round stone walls," he says. "We do these very traditional New England glaciated stone walls for sitting walls for our clients and that natural cleft, full-color bluestone looks really nice with that. It's a beautiful compliment."
Wilhelm stresses the importance of installing thicker hardscaping products in New England, as thinner materials won't be able to withstand the harsh winters.
"Other parts of the country use a lot more man-made materials in terms of concrete pavers, and they make what's call a Druze limestone or travertine and that kind of stuff," he adds. "Those kinds of things look sort of fake in the New England landscape."
Wilhelm says, unfortunately, he has on occasion seen projects in New England that feature yellow limestone from other states like Ohio, Illinois and Indiana, which is a pet peeve of his.
"I don't see it often but on a few occasions, I've seen that here in New England, and it just looks so completely out of place," he says. "It looks great out there because it's native to that area. So, it's really important that landscape designers and architects work with native materials to make the property feel integrated into the landscape."