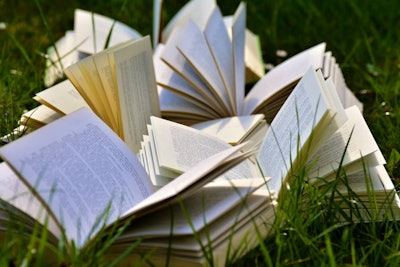 As a landscaper, it is important to always keep your edges sharp. We often think about the edges in our client's lawns and the edges of our blades, but often we overlook the importance of sharpening our skills.
Here's the deal, reading is one of the best ways to learn new skills and to keep an edge over your competition. As a landscaper myself, I have bought many lawn care and gardening books. Most of the books I found were written for beginners, or at the very least were things that anyone in the industry would know. Needless to say, many of them offer nothing unique. I am sure you have had a similar experience.
So, with so many books out there, how do you know which ones actually offer something worth reading?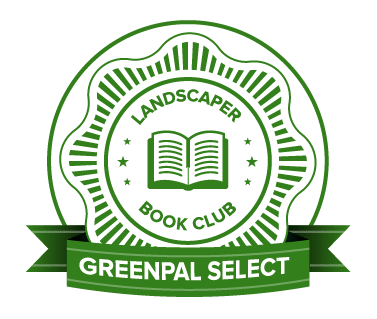 Well, I have good news for you! GreenPal has recently compiled a list of the 23 best lawn care and gardening books that they could find. There are hundreds, even thousands of books on lawn care and gardening, but only a select few made GreenPal's "GreenPal Select" list.
Look, whether you are trying to grow a thicker lawn, create a space for pollinators, design a low-maintenance perennial garden for your clients, or just want a fun read, I guarantee you will find a book or several on the "GreenPal Select" list that will help you sharpen your lawn care skills.
Many of these books were written by lifetime professional landscapers. Authors such as David Mellor, Howard Garrett, Kylee Baulme, Thomas Rainer, Mary Schier, Douglas Green and Paul Tukey. These authors come from a variety of backgrounds, but they all share one thing in common, and that is that they bring a unique perspective to landscaping.
In my experience, one of my favorite books on the list was The Ever Curious Gardener by Lee Reich. As a lifelong landscaper myself, I have found that lawn care and gardening can get to be quite mundane, to say the least. That, however, is exactly why I find The Ever Curious Gardener to be so awesome. In this book, Lee covers some truly unique topics that most of us have not even thought to ask. Some of the musings in this book include how petting your cucumbers helps them grow and the best way to help your trees go to sleep.
Some other awesome books on this list were The Lawn Care Bible by David Mellor, Designing with Palms by Jason Dewees and Building Natural Ponds by Robert Pavlis. In fact, in Building Natural Ponds, I learned a bit about how to make amazing ponds for my clients, which is something I have long wanted to get into.
What's the bottom line? If you are a landscaper and you are looking to advance your career and gain an edge over your competition, then you absolutely need to check out the list that GreenPal has compiled of the 23 Best Lawn Care and Gardening Books. I learned quite a bit from the books on the best lawn care and gardening list, and I am sure you will too!
Have you joined the Landscaper Book Club yet?
EDITOR'S NOTE: This article was written by Douglas Dedrick. Dedrick is a landscaper with over a decade of landscaping experience. He now shares that experience by writing, as well as producing videos on the topics of lawn care, landscaping and organic soil nutrition.