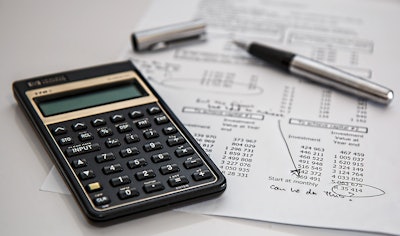 One of the common complaints in the green industry is the problem with low-ballers who are underpricing their work, either intentionally or accidentally.
But have you ever considered that your landscaping company could be grouped with these types of businesses? While it's unlikely that you're doing it on purpose, unless you've convinced yourself the only way to get customers is to be the cheapest option available, you can be inadvertently pricing your services too low.
This is why it is important to regularly evaluate the rates that you are charging your customers. Below are some steps to take if your pricing needs a checkup and how to go about adjusting them, if needed.
Know your costs
Just like with creating any budget you need to know your overhead costs first. You may have calculated this a while ago, but if you don't do it on a regular basis, some costs could have increased slowly over time without you noticing it.
Experts say it's vital to know every cost associated with the job, including labor, vehicle, material, equipment, subcontractor dollars, delivery and mobilization costs. After that, take time to determine profitable and acceptable profit margins.
Once you know your costs for all the elements of operating your business you can calculate your break-even point, which is how much you need to not lose money on a job. From there you can add your net profit margin. Typically, a 15 percent net margin is a good range to shoot for.
Not taking simple expenses into account can cause your numbers to become skewed as well, such as not tracking elements like mobilization.
Mobilization is the time getting to and from a location, and that encompasses all the time crews are clocked in for and not performing work at the job site. Experts recommend considering the compounding effect to your bottom line if you have a crew driving to and from a job site over the course of a year that you weren't calculating.
After learning what is your absolute minimum for jobs, you can avoid taking on projects that are losing you money.
"I'm really good with my estimates," says John Russell, a landscape architect based in Birmingham, Alabama. "I know what my hidden costs are in jobs. I know what the costs are and the most important thing to know to be able to make money is how to capture your costs in your spreadsheet. You've got to know, if I've got a job and I figure that that job is going to cost $14,000 and someone wants me to do it for $10,000, I've got to say no. I don't take jobs at a loss, ever."
Consider the competition
While there are conflicting takes on how much you should pay attention to what your competition is doing, you do need to pay attention to their pricing. Your competitors' pricing can serve as a barometer for the market.
If you start to notice you are getting every job you bid on, you may need to check your prices as they might be too low. The most common pricing mistake is not pricing at the right margin.
Raising prices
After evaluating your current rates, you may have found your profits have lessened over time. Although it may be an uncomfortable topic to discuss, landscapers need to consider raising their prices every time their costs go up.
When raising your prices, try rolling out the increase to your unprofitable clients first. This way you can gauge their reactions in smaller batches and respond to their objections.
Be sure to time your price increases in the middle of the season, at the end of summer or the beginning of fall. If your competition is busy with work in the summer or is winding down for the season, it is less likely your customers will be poached.
Customers are also more responsive to a price increase when there is clear communication explaining the reason why there is an increase and when you educate them on the benefits of this change.
It is not advised to raise prices simply to ward off customers when you are receiving more work than your company can accept.
Experts say you really need to look for your ideal customer when you are receiving more work than your team can handle at any given point. By knowing who you best serve with the work you want to perform at a profit. you can automatically weed out the customers that are not the right fit. In this situation, referring the customer to another reputable company in the area that does that kind of work will be a win for the customer and the referred landscape company.
Create a financial plan
If you've found that all of your services are appropriately priced for your market and you're still struggling financially during the off season, you should consider developing an annual financial plan that can help cover those overhead costs during your downtime.
Another option to keep cash flowing through the off season is to use an annual agreement with maintenance customers that bill them monthly throughout the year, even if services are not performed in all 12 months.