Deckorators, a brand of Universal Forest Products, Inc., has announced its Voyage composite decking> is now available.
According to the company, the Voyage composite decking is 35 percent lighter than most wood-plastic decking, is twice as strong as PVC decking and absorbs virtually no moisture.
It comes with a 25-year structural, 25-year stain-and-fade and 25-year removal-and-replacement limited deck warranty. The new line has textured embossing that provide greater traction while creating a bold look of vertical grain variegation.
Voyages is available in four color options: Sierra (dark gray), Tundra (gray), Costa (golden brown) and Mesa (red brown). The line has 12-, 16- and 20-foot solid and slotted-edge profiles along with 12-foot fascia. It is capped with polypropylene to help make it stain-, fade- and scratch-resistant.
Landscapers can see the product firsthand at the International Builders' Show in Las Vegas, Feb. 19-21. During the show Voyage Mesa will be installed during a live demo.
"At Deckorators, we believe strongly in Voyage and the spectrum of benefits it offers deck builders and their clients," says Chris Camfferman, manage director of marketing for Deckorators. "We're excited to give IBS attendees the opportunity to not only learn about the product, but also see how it works in a real jobsite environment."
The slip-resistant decking can be purchased through the Deckorators distribution network.
Lesco adds new turf maintenance products
Lesco has three new turf maintenance products designed to help landscape contractors maximize turf performance.
"The new Lesco fertilizers maximize water and nutrient efficiency through varying delivery mechanisms so contractors can find products that align with their nutrition and greening goals," says John Gertz, vice president category management – agronomics at SiteOne Landscape Supply. "Part of our promise to customers is that your SiteOne representative is part of your team, helping you to achieve your growing business goals. These new turf maintenance products from Lesco are part of how we deliver on that promise to get results, even in challenging environments like fertilizer blackout periods."
Lesco NOS (Nitrogen Optimization System) is the industry's first fully incorporated DCD-stabilized nitrogen fertilizer that prevents nitrogen loss, according to the company. It slows the rate at which nitrogen is lost, allowing the plant to use the nitrogen when needed.
Turf managers will be able to optimize both nutrients and dollars by slowing the rate nitrogen becomes unavailable to turf. SiteOne says this improves greening longevity between applications and prevents call-backs.
CarbonPro-L with MobilEX is a nutrient optimizing system that supports cell wall stability by mobilizing calcium ions from organelle storage and increases nutrient transport by binding minerals to facilitate movement throughout the plant's vascular tissues. It can be mixed with non-pesticide liquid applications.
CarbonPro-G is a microbial and carbon-based plant health nutrient optimizer in granular form that can be applied with a broadcast spreader. It helps strengthen roots, help turf recovery and increase nutrient uptake. CarbonPro-G also regulates soil pH balance to be more neutral and can repair damaged turf from winter salt applications.
Landscape contractors interested in these new products contact their local SiteOne for information on availability.
Toro announces improvements on the ProStripe 560
The walk-behind mower and striping unit, ProStripe 560, has recently received a number of enhancements from Toro.

These upgrades include a commercial-grade Kawasaki four-cycle engine, the addition of a trim side for trimming edges and a larger capacity fuel tank.
Operators' productivity has been increased with the 21-gallon bagger that optimizes airflow and collection capacity. Other new features include a ribbed, two-piece roller that reduces turf marking and a groomer brush attachment that ensures a cleaner cut by reducing lateral blade growth.
Thanks to aerospace-influenced blade design that maximizes collection capabilities and aftercut appearance, the ProStripe 560 can provide high-definition striping.
The MatchCut feature allows operators to easily adjust between seven cutting heights from 0.5 inches to 2.6 inches in 0.29-inch increments and they can fine-tune the cutting heigh as well.
Each new ProStripe comes with an ergonomic handlebar, bail arm and Blade Brake Clutch control. The balance has also been improved so it is easier to maneuver.
"We've taken the trusted, proven ProStripe unit and added a number of features focused on productivity and control to make this machine a must have for any operation that requires a pristine, expertly striped appearance," says Jeff Drake, Toro marketing manager. "Whether it's around the clubhouse, private properties, hotels or on a highly manicured soccer field, the ProStripe 560 leaves turf looking its absolute best."
PBI-Gordon announces development Union Fungicide SC
Union Fungicide SC from PBI-Gordon is designed for disease control on golf courses, residential and commercial properties, sod farms and sports fields.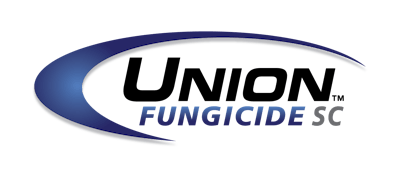 Union has been found effective for the preventative and curative treatment of pythium diseases like blight, root rot and root dysfunction. Testing has also shown it is effective on brown patch, anthracnose, cool-weather brown patch, yellow patch, fairy ring, gray leaf spot, red thread, summer patch and rhizoctonia.
The fungicide is a flowable liquid with a formulation of the active ingredients azoxystrobin and cyazofamid. The dual modes of action are in the FRAC Groups 11 and 21.
Currently Union is unavailable for sale but the U.S. Environmental Protection Agency (EPA) registration is expected for mid- to late-2019.
It will be labeled for use on all cool-season and warm-season turfgrasses: Kentucky blue grass, fine fescues, tall fescue, perennial ryegrass, bentgrass, Bermuda grass, bahia grass, buffalo grass, centipede grass, kikuyu grass, seashore paspalum, St. Augustine grass and zoysia grass.
Target Specialty Products launches Turf Fuel MZ-23
Target Specialty Products has introduced Turf Fuel MZ-23 as a product for turf professionals to strengthen plant performance.
Turf Fuel MZ-23 is a combination of auxin-loaded sea kelp, potassium phosphite, manganese and zinc. It was created to help with severe plant stress. When applied it can improve turf color, resiliency and overall performance.
"Our Turf Fuel products are developed to serve a specific purpose, provide exceptional performance and a great value to turf professionals," says Mark Jull, head of Turf Fuel Products' division at Target Specialty Products.
Turf Fuel is meant to help turf professionals get the most out of their turf even in stressed conditions. The product debuted at the Golf Industry Show in San Diego, California. Turf Fuel MZ-23 will be distributed through Target Specialty Products.
"Thanks to MZ-23's innovative and powerful ingredient portfolio, turf will get to new levels of strength and health," says Steve Loveday, Turf Fuel nutritional product development manager. "Along with manganese, zine and phosphite, MZ-23 also contains a high dose of our proprietary root driving sea kelp and nutrient uptake aid which allows for better absorption of all nutrients in the spray tank. Better absorption, better color, healthier turf!"
Belgard offers New Weston Stone grill island, fireplace and fire pit kits
Belgard is now selling hardscaping kits in select markets. The grill island kit, linear fireplace kit and linear fire pit kit work well in space that have pre-existing Weston Stone and Belair Wall 2.0 walls.
These kits come with a layer-by-layer and color-coded installation guide for contractors to follow when building. The grill kit comes with a Napoleon Prestige 500 grill and the fireplace and fire pit kits include a gas burner for aesthetics and utility.
Belgard says these products are an ideal upgrade to any outdoor living space and the kits take an average of four hours to install.
The Weston Stone kits are available now in California, Nevada and Florida. Contractors can purchase these products through a Belgard dealer.
Earthquake re-introduces Victory rear tine tiller
Earthquake, an outdoor power equipment manufacturer, is re-introducing the Victor rear tine tiller. It now available with a Kohler 196cc engine.
The company says the Victory offers the performance of larger tillers while in a smaller and controllable size. It has a full 16-inch tilling width and a tilling depth of up to 10 inches. The 196cc Kohler engine provides substantial power for the rear-mounted counter-rotating tines.
The Victory is designed with optimal weight distribution and balance with a low center of gravity and wide tire footprint. The machine can be maneuvered with one hand and has instant reverse for greater control in tight areas.
Earthquake will be exhibiting the Victory at the National Hardware Show in Las Vegas from May 7-9, 2019.