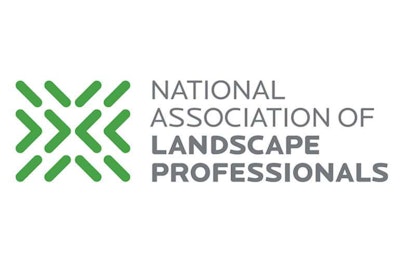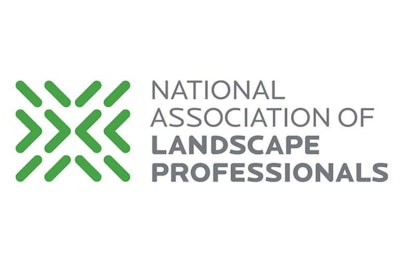 The board of directors for the National Association of Landscape Professionals (NALP) has named Carol Keeling as interim CEO.
Keeling succeeds Sabeena Hickman, who served as CEO for almost 12 years before announcing her resignation earlier this month.
Keeling will begin her new role immediately and she will also continue to serve as vice president of finance and administration, a position she has held since joining the organization in 2007.
"I'm honored to have the opportunity to serve the professional landscape industry in this expanded capacity," Keeling says. "I am looking forward to working with our talented staff and dedicated board to continue to carry out on the association's mission of serving our members and ensuring the long-term growth and stability of NALP. The association has a strong future ahead."
Prior to working with NALP, Keeling spent more than a decade as an accounting and tax consultant. She also held corporate accounting positions with Rockresorts, Inc. and Marriott International.
"We are extremely fortunate to have someone with as much leadership and industry experience as Carol at the helm during this transition period," says Jeff Buhler, NALP president. "In her nearly 12 years with the association, Carol has skillfully and strategically overseen the financial, human resources and information technology areas of NALP. Our board has the utmost confidence in her abilities to keep NALP on track for the future and ensure a smooth transition of leadership while a thorough, national search for a permanent chief executive is conducted."
According to Buhler, Keeling was responsible for managing the post-financial merger of the Associated Landscape Contractors of America and the Professional Lawn Care Association of America to become the Professional Landcare Network (PLANET), later rebranded to NALP. She has streamlined and automated processes and works closely with both NALP and the NALP Foundation.
Toro buys Charles Machine Works
The Toro Company recently announced it has entered into a definitive agreement to acquire Charles Machine Works, the parent company of Ditch Witch and several other brands in the underground construction market.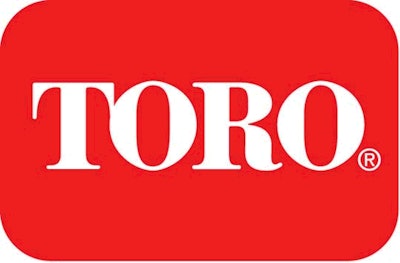 Toro will pay $700 million in cash subject to certain adjustments set forth in the definitive agreement. Toro expects the deal to close before its fiscal 2019 third quarter as the transaction is subject to regulatory approvals and other customary closing conditions.
Charles Machine Works designs, manufactures and sells a range of products for the underground construction market, including walk-behind and ride-on trenchers, utility loaders and vacuum excavators.
The company generated $725 million in 2018 revenues.
"Our success is the result of years of hard work and an unwavering commitment to developing innovative solutions for customers," says Rick Johnson, Charles Machine Works CEO. "From developing the world's first service line trencher in Perry, Oklahoma, to today's robust Ditch Witch dealer network, our family of companies is well-positioned to join The Toro Company's family of brands. We look forward to building upon our founder's legacy of best-in-class offerings in the expanding underground construction market."
"Culturally, our two organizations are very well aligned and, in our past experience, that has been essential to the success of a business combination like this," says Richard M. Olson, Toro's chairman and CEO. "We share similar people values, performance expectations, business models focused on innovation, brand and channel and strong community ties. With its rich multigenerational family legacy, commitment to its employees and market leadership position, we have respected and admired Charles Machine Works for a long time. We were excited when joining forces became a possibility, and we know that both companies will be stronger together."
National Garden Bureau announces first "Year of" video contest
The National Garden Bureau has been showcasing various plant species through its "Year of" program for more than 30 years and now it will be conducting its first "Year of" video contest.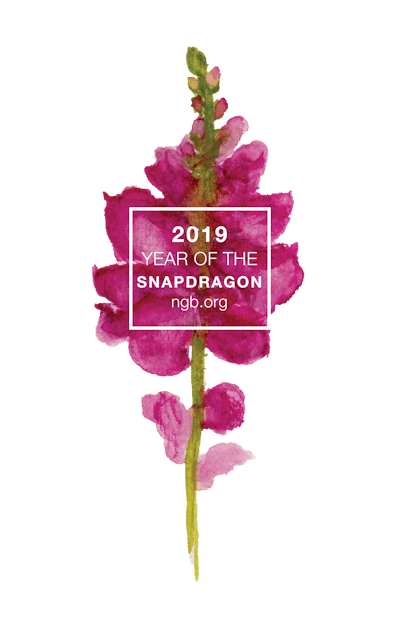 The first contest will focus on the Year of the Snapdragon. The contest kicked off on Feb. 14, and will run until May 15.
The contest is designed to inspire everyone from growers to retailers to consumers to create videos that feature and promote snapdragons, both cut flowers and bedding/potted/landscape variety.
The videos should be from 30 to 60 seconds long and can be anything from skits to testimonials to animations as long as they are focused on snapdragons. Click here to view the five different ways to enter.
The finalists will be chosen by a selection committee and one will win a $500 grand prize and two honorable mentions will receive $100 each. The winners will be announced June 10, 2019.
All of the video finalists will be available for viewing at the end of the contest. All finalist videos submitted will become the property of NGB. Click here to see the official rules for entry.
Project EverGreen announces 2019-20 officers and board of directors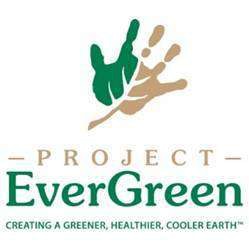 At Project EverGreen's annual meeting, it's 2019-20 officers and board of directors were appointed.
Joe Shooner of Focal Point Communications will take over as president from Dan Carrothers of FMC Corp., who lead the organization for three years. He will serve as immediate-past president. Michael Maravich of Sipcam Agro will serve as vice president and Mike Dauer of Real Green Systems will function as secretary/treasurer.
"Project EverGreen is fortunate to have such a talented and dedicated group of professionals serving on our board," says Cindy Code, executive director of Project EverGreen. "Our collaborative work shows that parks and green spaces play a critical role in bringing people together to improve the overall health of our neighborhoods and communities."
2019 board of directors
Scott A. Bills, CSFM – Sports Field Solutions, LLC
Sean Casey – Nufarm Americas Inc.
George Furrer – United Turf Alliance, LLC
Fred Haskett, CA, CTP – The Harvest Group
Kevin Laycock – FMC Corp.
Doug Obermann – PBI-Gordon Corporation
Brad Seipel – M/A/R/C Research
George M. Roberts – Quicken Loans
Takisha Truss – BASF Corporation
Alan White – Turf Systems, Inc.
Ashley Williams – TKXS
Murray Wingate – Solu-Cal USA
Greenworks Commercial reorganizes its independent business unit structure
Greenworks has reorganized its staff that serves its independent dealer channel. These changes have been made to better unify company processes and strategically align the sales and service components of Greenworks Commercial's business.
Greenworks has hired Denis Bedard as national accounts manager to manage the commercial field sales team and oversee all activity within the company's dealer and distributor networks. Bedard previously was the VP of sales for Schiller Grounds Care and has worked for brands like Husqvarna, John Deere and Troy-Bilt as well.
David Orr, who has been with the company since 2015 will transition into the newly created position of parts, accessory and service manager. He will create a fully functioning service department for Greenworks.
John Bitten will serve as South-central region district manager where he will oversee nine regional managers in his geographical region. Sean Reilman has been promoted to Midwest regional sales manager and previously served as a field sales manager in St. Louis. He will oversee Greenworks' central region team of field sales managers.
Claudia Martinez and Kevin Cowan will now have national roles as national landscape account manager and national field support manager, respectively. Martinez will work on growing Greenworks Commercial's Top 100 Landscaper business portfolio.
Cowan will handle the training, field and tool demo support for national accounts, dealers and distributors throughout the United States.
"As our commercial independent business unit continues its explosive growth, we continuously look for ways to bolster our team to offer our dealer and distributor customers the industry's highest level of service excellence," says Tony Marchese, commercial business unit leader, Americas – Greenworks. "We are excited to add Denis to our team and with the promotions of our internal team, we feel we are better positioned than ever before to lead the growth of rechargeable product in the OPE industry."