Greenworks Commercial recently unveiled its first ever Utility Terrain Vehicle (UTV) this month.
The company says their new UTV line was first previewed in a prototype form at the 2018 GIE+EXPO last October, and the new CU 800 UTV is hitting the market this month.
Greenworks says the CU 800 is the first ever lithium-ion battery powered commercial grade utility vehicle with a UL-certified 13.8kw battery. The company says the UTV is designed to both navigate difficult rocky terrain and quickly cover distances at a top speed of 30 mph while transporting the tools needed for landscaping jobs.
Greenworks says that transporting gear is made easy with the CU 800, as it can carry 500 pounds or tow up to 1,500 lbs., allowing for tools to be stored on either the UTV itself or attached to a trailer.
The company says the CU 800 is fully customizable and offers a wide array of bells and whistles to fit specific needs. Greenworks says the CU 800 is manufactured with A-Arm front and rear suspension system and has 4WD or 2WD capability to provide the user with diversity with where and how they can drive it.
Greenworks says the lithium-ion battery powered vehicle cuts down on noise, reduces fuel costs and eliminates harmful emissions all together, and the company adds that the CU 800 can travel up to 60 miles on just one charge alone.
"The new Greenworks Commercial CU 800 is revolutionary, allowing our users to have a customizable, dynamic UTV that is solely lithium-ion battery powered," says Tony Marchese, commercial business unit leader for Greenworks America. "With this first-of-its-kind vehicle, we now can offer the industry a safe, reliable option for their towing, hauling and outdoor recreation needs."
The company says the CU 800 will be available beginning this month through the Carswell, Carswell OEI, PACE and Steven Willand independent dealer networks. The CU 800 is priced at $24,999 and comes with a two-year warranty on the machine and battery.
Doosan Bobcat announces new leadership
Doosan Bobcat announced the appointment of regional presidents and a new global organization and leadership structure.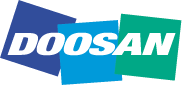 In this organizational structure, the company says the newly created global groups will work across all regions to fully integrate and leverage the power and scale of the company.
Consistent with this change, Doosan Bobcat announced the following leadership appointments, effective immediately.
Mike Ballweber has been appointed president, Doosan Bobcat North America. Ballweber previously served as senior vice president, commercial business, Doosan Bobcat North America. Ballweber will be based out of Doosan Bobcat's North American headquarters in West Fargo, North Dakota.
Gustavo Otero has been appointed president, Doosan Bobcat Europe, Middle East and Africa (EMEA). Otero previously served as vice president of compact and telehandlers, Doosan Bobcat EMEA. Otero will be based out of Doosan Bobcat's Czech Republic office in Dobris.
Troy Kraft has been named senior vice president, global engineering, Doosan Bobcat. Kraft has been leading the engineering function for nearly 12 years at Doosan Bobcat. Kraft will be based out of Doosan Bobcat's North American Acceleration Center in Bismarck, North Dakota.
Alvaro Pacini has been named senior vice president, global procurement, Doosan Bobcat. Pacini previously served as EMEA region president.
Youngmin Kwon has been named senior vice president, global strategy and operational excellence, total quality management, will also be a member of the global leadership team. Kwon will be based out of Doosan Bobcat's office in Seoul, South Korea.
All the leaders named above will report directly to Doosan Bobcat CEO Scott Park.
"As a global company, we are taking these steps to become even more collaborative by sharing the best ideas and innovations around the world," says Park. "I have great confidence in each of these leaders as they take on new and expanded roles and look forward to working with them to ensure our continued growth in the global marketplace."
The Aspire Company welcomes new team members
The Aspire Company recently welcomed nine new team members in the second quarter.
"We're thrilled to be able attract top talent to Aspire to enable us to continue to improve our software and to accelerate our mission of changing the way that the green and snow industries leverage technology," says Aspire's co-founding partner, Mark Tipton. "As a 'Top 25 Places to Work in St. Louis' award recipient, we believe strongly in taking great care of our people so that they can take great care of our customers."

Aspire announced that Colette Dodson will take over as director of talent at Aspire. The company says that Dodson brings years of diverse recruitment experience from the information technology and pharmaceutical industries. Aspire says she excels at building and leading talent, as well as employee relations and has helped companies grow to a national and global scale.
Aspire also hired Brendan Schmidt as product manager. In his new role, Aspire says he will work directly with the development, marketing and client services team to shape the market strategy and develop the product road map. Schmidt has led several companies through agile transformations and worked with leadership to refocus roadmaps around delivering core value.
Aspire also hired JD Pohlman as senior software developer. With 16 years of experience prior to coming to Aspire, the company says he has a track record of helping companies grow and mature by focusing on improving processes and efficiency of every team on which he's been involved. He has transitioned several companies from waterfall to agile methodologies, set up and improved QA teams, managed development teams and helped shape the culture of companies.
Aspire also announced the hiring of Jim Crosby as a software developer. The company says he has been programming for over 17 years in a multitude of languages, applications and platforms. His experience spans a number of areas including development of windows forms, web development, CMS development and mobile.
Aspire also announced the hiring of Justin Priest as a client service software specialist. He comes to Aspire with years of experience in this fast-paced industry, and the company says he excels with his communication and problem-solving skills. Priest will primarily be working to respond to client issues such as training and advanced troubleshooting. Priest has a Bachelor of Science in mechanical engineering from Missouri University of Science and Technology.
Aspire has also hired Mary Evans as a client service software specialist. The company says Evans has a strong software support background, having worked in the client success area of a software firm for the last 15+ years.
Aspire also announced the hiring of Clay Smith as the business development representative. He comes to Aspire with experience in the landscaping business from the age of 10, having worked for his father's landscaping business. Before coming to Aspire, Smith was an estimator and project manager for landscaping companies and hardware distributors and also spent a season as a professional baseball pitcher.
Aspire also announced the hiring of Kory Beidler as the solutions engineer. Over the past 12 years, the company says Beidler successfully designed, built, implemented and improved training curriculum that ranges from the crew level to senior management for a number of leading companies in the green industry. He was also one of the key leaders that helped implement Aspire to all 50 branches at LandCare in 2015. He holds master's degrees in business and horticulture.
Aspire also announced the hiring of Peter Martin as the software developer intern. While pursuing a degree in computer science, the company says Martin has come to Aspire with a passion, and his new perspective and eagerness to learn make him a valuable new team member.
Project EverGreen creates green oasis in New York City
Project EverGreen, the New York City Parks GreenThumb, landscape professionals, local businesses and residents teamed up on June 12-13 to further the efforts of the volunteer gardeners to make New York City's Clinton Community Garden a green oasis.
Volunteers including landscape contractors, industry suppliers and neighborhood residents from the Lower East Side came together to complete a two-phase renovation project valued in excess of $10,000.
The Clinton Community Garden, one of more than 550 community gardens across the city's five boroughs, is a source of great pride for neighborhood residents. It serves a connection point for new and old residents as they bond over gardening and other social activities, while promoting the health and environmental benefits that come with green spaces.
"Neighborhoods deserve a healthy community garden and green space that they can call their own," says Cindy Code, executive director of Project EverGreen. "Thriving gardens create a community hub for neighbors – young and old – to meet and connect in a healthy, cool environment. Vibrant gardens also help instill community pride, create confidence and establish a learning environment to grow fruits, vegetables and shade plants."
Specific elements of the project included:
Installation of new planting beds and adding new soil to new and existing beds
Raise existing beds and regrade site to eliminate standing water
Installation of pavers to create a patio for residents to use
Installation of pea gravel path
Installation of shade garden
Transplant existing plants into new soil
New plantings including ornamental shrubs, flowers and vegetable plants
"Community gardens are labors of love," says Bill LoSasso, director of GreenThumb. "Having highly skilled volunteers build paths and patios makes a huge difference in helping these valuable public spaces become accessible to all New Yorkers. We are happy Project EverGreen supported the vision of the gardeners at Clinton Community Garden who have worked hard for years to transform this site into a place for the entire community."
The project was supported by New York energy supplier ConEdison and the Mount Sinai Health System.
Contributing partners include:
Artisan Garden Landscape Construction
CAST Lighting & Landscape
Clinton Community Garden Club
EdgeTite
EP Henry
FMC
Glenwood Mason Supply
GST International
Midtown Lumber
Plant Detectives
Solu-Cal
Turf's Up Radio
J.W. Speaker announces new product launch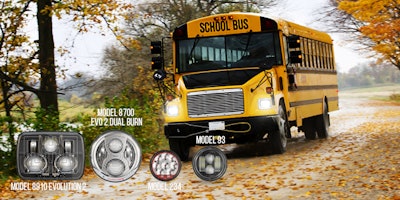 J.W. Speaker officially introduced new LED lights designed for snow and ice during the Snow and Ice Management Association (SIMA) show.
274 flash heated LED light: This oval LED strobe and turn light with SmartHeat de-icing technology is the first-of-its-kind in the industry that can be installed on snowplow trucks, refuse trucks and work trucks.
9900 LP LED snow plow headlight: This LED headlight with SmartHeat de-icing technology features a low-profile design that makes it ideal for commercial and residential snow and ice removal.
Model 9800 HS LED snow plow headlight: Designed for high-speed plowing, this LED headlight with SmartHeat de-icing technology ensures optimal line-of-sight for the driver. The light features a bright, white LED light with precise beam patterns and best-in-class performance.
Model 8700 evolution 2 – 7" heated LED headlight: This LED headlight is the SmartHeat version of J.W. Speaker's popular 7" LED headlight that set the on-road standard in unsurpassed performance for OEM and aftermarket customers. Ideal for work trucks in vocational applications, the headlight delivers maximum visibility and safety for drivers while ensuring productivity and utilization all year long.
Trail-6 sport work light: When maximum lighting is required to get the job done, this high-powered LED light is ideal for work trucks. The compact light generates 2,380 effective lumens – two to three times brighter than comparable sized work lights. The light includes flood and spot optics and adjustable mounting brackets for easy installation.
"We're excited for this year's attendees to experience our innovative SmartHeat technology and our new LED products for the snow and ice market," says Michael Stoeckel, director of aftermarket sales at J.W. Speaker. "Visibility is critical for customers whose livelihoods depend on getting their jobs done no matter the weather. From tail lights to turn lights and headlights, our SmartHeat technology offers another level of safety and efficiency for workers in cold weather climates."
Irrigation Association and Irrigation Foundation join forces
To further strengthen their commitment to promoting careers in irrigation, the Irrigation Association (IA) says it has joined forces with the Irrigation Foundation.

"Like our advocacy efforts, developing our future workforce is integral to the industry's success," says IA CEO Deborah Hamlin, CAE, FASAE. "Bringing these initiatives within the IA ensures that continuous funding will be provided through membership dues and not be solely reliant of direct donations. The structure will remain in place for those organizations or individuals who must donate to a 501(c)3 charitable organization."
With the support of its industry sponsors, the foundation has delivered many successful programs over the years for students and faculty. These programs will continue and will be managed by the IA and its workforce development committees:
Faculty academies – Providing our teachers with tools to bring more irrigation content into the classroom
E3 program – Developing students into our future workforce through exposure, education and experience
Scholarships – Helping students pursue their studies in agriculture and landscape irrigation management
Excellence in Education Award – Recognizing the best faculty with irrigation curricula
Irrigation Career Link – Providing information to job seekers and a vehicle for job makers to reach their intended audiences
"The 2019 member survey results indicated that finding and keeping qualified employees is the single greatest challenge our companies will face in the next three to five years," says Eric Santos, CAIS, CGIA, CIC, CID, CIT, CLIA, CLWM, 2018-2019 foundation chair and vice president of irrigation services at BrightView Landscape Services. "Joining forces with the Irrigation Association will make the foundation programs even stronger. The timing is perfect."
The Irrigation Association says it understands the importance of ensuring the long-term health of the industry by working to recruit qualified candidates to irrigation careers. Through these programs, the Irrigation Association says it will continue the work started by the foundation to increase awareness of irrigation careers, provide targeted education resources and supply the industry with educated, skilled professionals.
Service Autopilot opens conference ticket sales to lawn and landscape owners

Service Autopilot has opened ticket sales for SA6 to the general public, and the two-day conference Nov. 7-8 will focus on business development, team growth, marketing and crafting the perfect plan for a lawn or landscape business.
SA6 will be at the Renaissance Hotel in North Dallas, Texas. As an early pricing special, tickets are $797 until August 31 (or until sold out). During this two-day event, business owners will learn from industry experts, best-selling authors and veteran entrepreneurs.
Here's a sneak peak of the agenda:
The Pumpkin Plan: Explosive Growth in Any Field by Mike Michalowicz
In The Pumpkin Plan, attendees will learn how applying the same few simple methods farmers use to grow colossal prize-winning pumpkins can lead entrepreneurs to grow colossally successful business.
The Bottleneck Breakthrough Method by Josh Long
With his Bottleneck Breakthrough Method, Long will show attendees how to find and fix the bottlenecks that are killing their growth. Live questions are encouraged, because Josh is going to apply these concepts directly to their business.
The Replaceable Founder: An Intensive Workshop Overview by Ari Meisel
Meisel will show attendees how to scale their business through solid systems and processes, an empowerment team and a replaceable founder who is free to focus on the future. He has developed a way to optimize, automate and outsource everything to enable founders to get out of the weeds and spend their time working on their business rather than in it.
Making a Difference—Purpose, Passion and Pride by Steve Gilliland
Gilliland will take the conference attendees on a journey that will uncover their hidden abilities, unleash their inner energy and share the key to accomplishing their goals. Attendees will hear a wealth of new ideas, workable tactics and useful tools that, when put into practice, will make a considerable impact in their professional and personal lives.
As an added bonus, Service Autopilot holds an annual after party on the final night of the conference. The after party is also a great way to network and build relationships with other lawn care owners.
Every conference ticket grants you access to:
All sessions
One-on-one support lab
The evening "Welcome Reception" with free drinks and hors d'oeuvres
All workshops
Free breakfast and lunch during the conference
Special hotel room rates
ASV Holdings, Inc. signs merger agreement with Yanmar Holdings
ASV Holdings, Inc. has announced that it has entered into a definitive merger agreement with an affiliate of Yanmar Holdings.
Under the terms of the agreement, ASV says its stockholders will receive $7.05 in cash for each outstanding share of ASV common stock, for a total value of $70.7 million. ASV says the board of directors unanimously approved the agreement with Yanmar and recommends that ASV stockholders vote in favor of the transaction.

ASV says the combination of their compact track loaders and skid steer loaders with the compact equipment portfolio of Osaka, Japan-based Yanmar, creates a comprehensive and global provider of compact equipment with virtually no overlap in distribution networks.
ASV says its employee base, its manufacturing and distribution facility, international distribution network and supply chain creates a strong platform for North American expansion and will be a key part of Yanmar's long-term international growth plans.
The transaction is subject to approval by ASV stockholders and other customary closing conditions and is expected to close in the third quarter of 2019. In conjunction with the merger agreement, a subsidiary of Terex Corporation (NYSE: TEX), which owns 34 percent of the outstanding shares of ASV, has entered into a stockholder voting agreement in support of the merger.
"We are excited to announce this value-maximizing transaction with Yanmar," says Andrew Rooke, chairman and CEO of ASV. "Yanmar is a strong strategic buyer for ASV. Yanmar shares our vision to provide the highest-quality products, values the long legacy of ASV and is committed to supporting its employees and distribution partners. In addition to maximizing value for ASV stockholders, the merger will create a strong platform for growth and expansion, bringing together two leading brands with similar cultures and creating value. The ASV product is complimentary to the Yanmar portfolio of compact equipment creating a comprehensive equipment solution for current and future customers. Yanmar Compact Equipment will gain its only manufacturing facility in North America, here in Grand Rapids, Minnesota, and will contribute its considerable global presence and financial strength, making way for continued product development and innovation within the track loader and compact construction equipment category for years to come."
"We believe that the ASV acquisition will significantly bolster Yanmar's Compact Equipment offerings in the loader segment, a product range vital for success in the all-important North American market," says Giuliano Parodi, executive officer of Yanmar Holdings. "With its highly-skilled workforce and quality CTL/SSL lineup, ASV is a great fit for both Yanmar's focus on quality, and our growth and expansion plans in the North American and global markets as it will create a comprehensive and global provider of Compact Equipment with virtually no overlap in distribution networks."