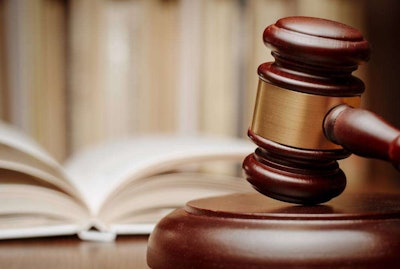 Cardinal Lawn and Landscape, Inc. based in High Ridge, Missouri, and its president, William J. Richardet, have pled guilty to one count each of conspiracy to commit visa fraud.
From January 2012 to December 2017, Richardet leased 74 H-2B workers to seven different companies. According to court documents, he had Cardinal Lawn and Landscape submit false and fraudulent claims on both Form 9142s and Form I-129s related to the company's application for H-2B workers.
Both the company and Richardet claimed they would employ the foreign workers seasonally to provide landscaping and grounds care labor for Cardinal, while Richardet intended to lease the workers.
"William Richardet and his company, Cardinal Lawn and Landscape, submitted false documents to the U.S. Departments of Labor and Homeland Security to perpetrate a scheme by illegally subcontracting foreign workers he sponsored for H-2B visas," Irene Lindow, special agent in charge, Chicago Region, U.S. Department of Labor Office of Inspector General said in a statement. "We will continue to work with our law enforcement partners to vigorously pursue those who defraud worker visa programs for their own personal gain."
Cardinal Lawn and Landscape has been in business for over 15 years and was founded by Richardet after the success of his other business, Bi-State Landscape Supply.
The president of Cardinal faces a maximum penalty of 15 years in prison, a fine of $250,000 or both. The company could receive a maximum fine of $500,000 and 5 years of probation. A judge is required to consider the U.S. Sentencing Guidelines to determine the actual sentence.
Richardet appeared before U.S. District Court Judge Henry Autrey, who accepted his plea and set sentencing for Nov. 12, 2019.
School sues BrightView over hiring convicted rapist who allegedly raped an employee
Greenspring Montessori School in Brooklandville, Maryland, is suing BrightView Landscapes of Rockvillle, according to The Baltimore Sun.
The lawsuit accuses the company of hiring Allen W. Hicks, a convicted rapist, to work on school property. Hicks was indicted for six armed rapes over the span of six months in 1996 and 1997. He was convicted for one armed assault and was sentenced to 25 years in prison. He was paroled in March 2015.
A few months later, BrightView Landscapes hired Hicks and stationed him at the Greenspring Montessori School, according to court documents.
On Dec. 23, 2015, he held a woman at gunpoint walking to her car outside the school that evening. He robbed her, bound her hands and sexually assaulted her repeatedly. He put her in the backseat of her car and drove her to a location 8 miles away.
He was convicted of first-degree rape, two counts of first-degree sexual offense, kidnapping and robbery in June 2017. He was sentenced to three life sentences without parole and Baltimore County Circuit Court Judge Paul Hanley called Hicks a "hunter of women" and that the 2015 rape was a "three-hour ordeal of a sadistic and horrible crime," according to WBAL NewsRadio 1090.
Greenspring claims BrightView should have been aware of Hicks' criminal record, as it can be found on Maryland's Judiciary website. The school is suing BrightView for breach of contract, negligent hiring, negligent misrepresentation and gross negligence.
The school alleges that is has suffered damages, although "not even comparable to the damages suffered by the school's employee," the damages include "decreased student enrollment, loss of tuition, loss of capital campaign contributions, negative publicity, expenses to enhance security, legal costs and related expenses."
Fred Jacobs, vice president of communication and public affairs for BrightView, says since the matter is in litigation, they cannot comment.
OSHA fines New Jersey landscaping company for carbon monoxide deaths
The Occupational Safety and Health Administration (OSHA) cited AJR Landscaping, Inc. a Cresskill, New Jersey-based landscaping company for exposing its employees to carbon monoxide and not training them on recognizing the hazard.
An OSHA inspection was conducted after the Washington Township New Jersey Police Department notified the agency of the death of two workers.
The two employees died from CO exposure after a gasoline-powered lawnmower was started inside an enclosed trailer that transported the crew to a jobsite. The men were trying to stay warm inside the trailer on Dec. 11 when someone started the mower, according to NJ.com.
AJR faces $17,051 in penalties and has until Aug. 29 to contest OSHA's findings.
"Any time there is a gas-powered motor or engine running in an enclosed space, there is risk of exposure to exhaust fumes, which contain carbon monoxide, an odorless and poisonous gas," says Lisa Levy, OSHA area office director in Hasbrouck Heights, New Jersey. "This tragedy was preventable if the employer had adhered to basic safety and health practices."
For resources on preventing carbon monoxide poisoning, click here.
California to regulate new spray sprinkler bodies
California officials have adopted new regulations, which establish an efficiency standard for new spray sprinklers to reduce irrigation system misting and overspraying that commonly occurs.
The California Energy Commission estimates the water savings will be over 400 million gallons per day statewide within 10 years and it will also save an estimated 543 gigawatt-hours of electricity per year by 2030.
These new standards have been under development for nearly three years. The new state standards apply to new spray sprinkler bodies that are purchased or installed in California, starting next year.
The new required spray sprinkler bodies come with built-in pressure regulation so the water pressure reaching the sprinkler nozzle is always close to the manufacturer's recommending operating pressure.
These regulated sprinklers are expected to use 20 percent less water and add about $3 to the cost of a sprinkler body.
"But adopting efficiency standards for landscape equipment, beginning with spray sprinklers, is clearly a policy that other states can implement now to achieve substantial savings over a relatively short period of time," the Natural Resources Defense Council writes. "Pressure-regulating technology pays for itself within a year."