Landscaping companies across Dallas, Texas, can sometimes seem as numerous as the stars, but one of these stars continues to meet the passage of time with a sterling reputation that spans across the country and can be traced back 100 years.
Lambert Landscape Company was originally founded in 1919 in Shreveport, Louisiana, by Joe and Henry Lambert and made its way to Dallas around 1933. Along with being one of the first landscape architectural firms in the area, Lambert's was also responsible for introducing the azalea to the Dallas area. But Louisiana and Texas aren't the only states that have received services from this company. Lambert's has also had the opportunity to perform projects in 38 of the 50 states, as well as Jamaica.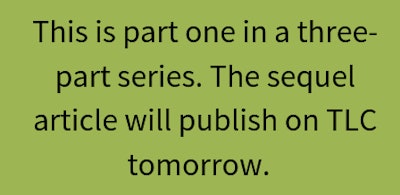 Today, Lambert's employs about 200 workers and actively maintains over 100 properties in the Dallas area.
"We're kind of a niche landscaping company," says Brian Chapman, director of fleet and facilities. "We deal with very high-end residential properties, and we're about to step into some high-end commercial properties and commercial maintenance as well. There are no limits to what we'll do, what we'll design, where we'll go. There are limitless possibilities."
What sets Lambert's apart?
As previously mentioned, it's hard to throw a rock in Dallas without hitting a landscaping company, which begs the question, "What makes Lambert's different than the rest?" With the multitude of options available, why should customers flock to this company in particular?
While there are many aspects of Lambert's that could be the cause of the company's success, those who've been there the longest believe it has something to do with the legacy left behind by Joe and Henry Lambert.
The best salesman in the entire company, according to Evaristo Mora Jr., Lambert's senior foreman, was Joe Lambert himself. Mora has been with the company for 50 years now and has watched the company grow from humble beginnings to the thriving business it is today. Mora began his adventure with Lambert's when he was just 14 years old. At the time, his father was a foreman with the company and showed Mora the ropes when it came to learning the ins and outs of the green industry.
Mora recalls Joe Lambert throwing extravagant parties for his friends and acquaintances, and he would ask Mora and his father to pick out the prettiest plants they had blooming at the time.
"That weekend, he would have his party, and what he would do is if you were one of the guests, he would welcome them and say, 'I've got a gift for you for coming. What do you like?'" says Mora. "He would let them pick out a plant but then he would say, 'But I want to be the one to tell you where to put it.'"
Joe Lambert would then personally accompany his crew to the home with the plant. He would proceed to tell the person that the plant would look great in an area of the yard, but it would also look good with a few extra landscaping touches performed around it. Thus, the reputation of Lambert's was established in the community and has been passed down from generation to generation. This personal touch and attentive nature, Mora says, has continued throughout the years, even after the passing of the Lambert brothers.
According to Jodi Joseph, VP of garden development, well over 75 percent of the calls they receive are either referrals or people who have simply seen the company's unmistakable yellow trucks driving by. The only thing on the trucks is the name of the company. No phone number, no website, no social media icons.
Throughout his time growing up with Lambert's, Mora says that many of his friends and family members would ask him why the company chose that particular bright shade of yellow for the trucks.
One day, Mora says he asked Joe Lambert why this color had been chosen. Lambert's response was that he wanted those trucks to be seen from miles away, and he wanted there to be no mistaking their trucks for the other companies around.
"He would say, 'Whether they like the color or not, they know that's Lambert's,'" says Mora.
Mora says he vividly remembers a time when the company was so busy with repairs that instead of the trademark yellow truck, he had to take a regular rental truck to a property. When he arrived, the customers recognized him as a Lambert's crew member, but when they realized the ever-popular yellow Lambert's truck would not be parked outside their house, they would not let him start the project until such a truck could be present.
"They said to me, 'I want my neighbors to know I've got Lambert's working in my yard,'" says Mora. "They would not let me start my work until I had a yellow Lambert's truck. It's that important to a lot of our clients that if they hired Lambert's, they want the yellow truck in front of their house."
This reputation in the community, Mora says, makes him proud every day to serve on staff for Lambert's.
"This is our 100th year of existence and we're blessed that we still have a number of our older clients," he says.
Keeping with the theme of signature colors comes the popular "Lambert Green" paint. According to Joseph, some clients will still call to this day asking if the company has any buckets of the Lambert Green paint in stock.
Mora recalls Joe Lambert absolutely despising the glassy silver color of gas meters around the area, as he believed they clashed with the landscaping design his crews were creating. Mora says Lambert felt the same way about fences in their customers' yards.
If Joe Lambert felt that a fence or gas meter did, indeed, clash with a design at the completion of a project, he would recommend to the customer that the fence be painted Lambert Green to ensure it melted seamlessly into the background. For many years, Mora says, fencing and gas meters on properties they maintained were painted Lambert Green.
Another interesting attribute that sets Lambert's apart is the fact that the company is all organic.
"The clients we have are ours because, number one, of our history and our longstanding relationship and standing in Dallas, and number two for our organic program," says Chapman. "We've been organic since the mid-80s, and that's something that people really seek out."
According to Chapman, the company only uses organic chemicals, herbicides, fertilizers, etc., and they also have a plant health care division that handles spraying trees and plants, as well as mosquito control.
"We absolutely will not touch any chemicals or apply any chemicals," says Chapman. "If a customer requests that, that's when it has to have one of the company owners sign off on it, and every resort has to be gone through and asked before we will approve to apply chemicals or pesticides."
When it comes to recycling, everything from plant material to chemicals is involved. All green material goes to a company called Living Earth and is then recycled and composted. Tree cuttings, stumps and branches are all brought back to Lambert's to be recycled once a year and made into mulch.
"We're organic from front to back," says Chapman. "There's no pollution and no waste."
Check back tomorrow for part 2 of this series, where we'll dive further into another unique way Lambert's says it's different from other landscaping companies in the area.