Kujawa Enterprises, Inc., (KEI) based in Oak Creek, Wisconsin, has been operating since 1926, but it hasn't always been in the landscaping business.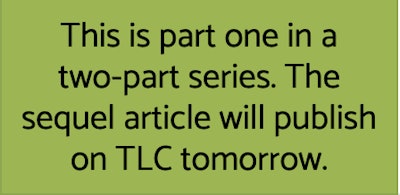 KEI started out as Cudahy Flour and Feed when brothers-in-law Joe Kujawa and Peter Benka launched the company. As times changed, so did the business, evolving to overcome the challenges it faced.
Following Prohibition, KEI became a beer delivery distributor. It was a lucrative business at the time, but when the unions went on strike, one of their demands was no more independent delivery people. The local breweries agreed, and it ended that chapter of KEI's business practically overnight.
In response, Ron Kujawa shifted the company into the direction of landscaping as they started doing work for a pipeline contractor, restoring properties after pipe installations.
Chris Kujawa, now president of KEI, has been working in the business since high school and quickly found enjoyment in how he and his father were able to fix things for clients.
"We solve problems," Chris Kujawa says. "It was all about engaging in an activity that's able to solve people's problems, get to the heart of things and develop relationships and that's what really kind of attracted me to what we do now."
Kujawa's brother, Joe, joined the business around 2000 after leaving the consulting industry. Kujawa credits Joe for helping get KEI to the level it is currently at. Judy Kujawa, Chris's wife, came on roughly eight years ago and took over the office and administration side of things.
High-profile client niche
About 90 to 95 percent of KEI's clients are commercial and the small percentage of residential properties the company services tend to be high end. The company works with municipalities, some school districts, health care institutions and privately held companies.
One area that KEI prides itself in is its ability to serve and retain high-profile businesses such as US Bank, The Pfister Hotel, the Wisconsin Center and Northwestern Mutual.
"Most all of our clients, many of them are very high-profile, high-demand type clients," Kujawa says. "And I always tell people, they hire us to jump through hoops. They know and we know that there will be hoops. We don't know how big or when they will appear, but we all know they're going to be there. They know that they're going to need somebody on the other end of that phone who can say, 'Listen, we'll be there. No problem.'"
An example of one of those hoops KEI has had to deal with is when the President flies in to visit one of their clients and they have deal with the Secret Service, Homeland Security and have a week or less to get things ready.
"Same for disasters; if somebody has a fire or a tornado, they know that we can get in and get it cleaned up for them," Kujawa says. "They're not going to wait. If they've got something special they need done, or they just don't really have a vision, they'll call us in."
The way KEI finds prospects is by creating a target list of high-profile businesses that Kujawa believes should be a KEI account. He says he looks at who are the top dogs in business journals as well as clients they may have lost in the past.
Once KEI has its list, Kujawa says they start making calls. Kujawa says it might be considered old fashioned, but he still believes in meeting people in person, making an impression and forming relationships with clients.
"Landscaping is a business, but it's still personal," he says. "We still deal with, believe it or not, sometimes the CEO of billion-dollar companies. They'll want to talk about the landscaping."
An added benefit of servicing high-profile companies is a boost in branding. Kujawa says often times people see the orange trucks and orange uniforms of employees working outside the best companies in town every day.
"We are just extremely invested in our brand," Kujawa says. "The orange and keeping that brand in front of biggest, best, most high-profile clients there are, what that affords us is the luxury of legitimacy instantly. Whenever we sit down with somebody, the whole sort of introduction period or trying to convince them that we even belong at this table, that's over with. We don't get to that part. We start off on second or third phase."
Kujawa says he began focusing on the high-end clientele in the 80s, particularly in downtown Milwaukee.
"Getting them is one thing, but servicing and keeping them is a whole 'nother ballgame," Kujawa says. "Even 25-30 years with a company, you still got to earn it every day."
Despite the challenges these businesses provide, KEI has 94 percent retention rate with clients.
Kujawa says that the Great Recession was a challenging time, as a number of customers declared bankruptcy, but KEI was able to climb out of it thanks to some of its high-profile customers not cutting back as much as some businesses.
"These are big companies," Kujawa says. "They can't afford to just shut down or shut you off. We're still the front door, we're still the welcome mat, we're still the first impression. Everybody cut back, but our clients did not cut back as much as others did. They couldn't afford to. Their image is too much tied to their success and we're in charge of that image to a great extent."
Being acquired by Sperber Landscape Cos.

This level of success is what has made KEI so attractive to a number of companies that hoped to acquire the business.
Kujawa says that one day out of the blue, a man walked in and asked if they had considered being acquired. They hadn't and simply said thanks, but no thanks. Within another week or so, another company reached out asking if they were interested in being acquired. Kujawa once again said no, but after receiving yet another request from another business, he decided to consider the possibility.
Kujawa's parents, Ron and Sally, both had their equity assets tied up in the business, so they began to think it over as an opportunity. KEI called in a broker and within a month, it received 12 offers. Kujawa and his family narrowed it down to four offers. However, in the end, they opted to go with Sperber Landscape Cos. (SLC) owned by Richard Sperber, former chairman and CEO of ValleyCrest.
"I don't think we could have made a mistake necessarily with any of them, but the thing with Richard was, Richard came from a family company background," Kujawa says. "They just loved our culture and they loved our brand and what we do."
Kujawa says he liked that Sperber was on board with keeping KEI's hard-earned brand equity. Sperber acquired KEI on April 1 this year. According to Kujawa, nothing will change organization-wise. The changes that will come will be in the form of efficiencies, such as switching their operating system from Asset to Aspire.
"I think us being able to leverage the resources and the experience of the Sperber organization will do nothing but just help bolster what we've got going on right now," Kujawa says.
While Ron and Sally have used the sale as their exit plan, Kujawa says he will be with the organization for the foreseeable future. He says his employees have taken the change in ownership well.
"Everybody's looking forward towards the future," he says. "The thing that I think is really positive is we've got some real experience now with Sperber being a part of what was once a billion-dollar company. They understand things, and they got some scalability experience and resources for us to take this to the next level, which provides opportunity for my younger guys around here to really do well for themselves and their families."
As for the industry as a whole, Kujawa expects to see some more consolidation occur.
"You're going to see, I think, acquisition not just to satisfy your revenue growth strategy, but you're going to see acquisition to satisfy the labor shortage," he says.
Check back tomorrow for part 2 of this series, where we'll look at KEI's company culture, service offerings and keys to success.