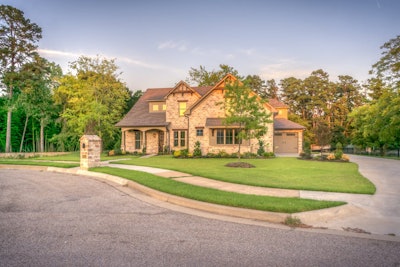 Jack of all trades, master of none can seem appealing. However, when you're in a crowded market, advertising yourself as a generalist only makes you look the same as everyone else. You want to stand out from the competition, but a better marketing strategy hasn't been enough to make a difference.
There's a benefit to offering general services to get the most clients possible. However, when it comes to landscaping, less flexibility can sometimes be better. Developing in-depth knowledge can have massive benefits for landscapers. Here's how to define and corner a market of your own.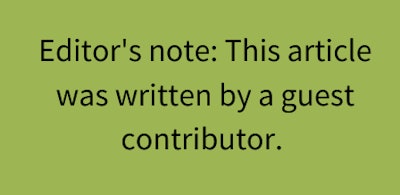 Examples of landscape niches
A niche may be something every landscaper can do, like water features, garden design or hardscaping. The landscaper that has carved out a niche in that area, however, has specialized knowledge that makes them better than a generalist.
Some common landscaping niches include outdoor art, planting design, aquascaping, vertical gardens and sustainable design.
The niche can also be an area or customer with specific needs that a landscaper chooses to pursue and gain the knowledge and skills needed to succeed.
Build deep expertise
In landscaping, it's natural for you to gravitate toward becoming a generalist. There are only so many clients, and they have a wide variety of needs. Trying to work every job seems like the only way to put food on the table. However, while a generalist can take the widest range of tasks, a specialist profits off their deep level of knowledge about a specific kind of landscaping.
If a client wants landscaping that needs specialized experience, a generalist isn't going to have the depth of expertise necessary to get the job done.
Finding your niche may also be the best way to meet local needs. Not every landscaping client wants the same thing. The customers in your business's area may have different requirements or income levels that make certain specialties more profitable.
After building a niche, you can survey the needs of your community and change the equipment you buy or the skills you look for in subcontractors. Training a small team to respond to unique projects or prepare to work flexible hours for clients can help your business maintain revenue streams while you focus on specialization.
Narrow down equipment needs
When you focus in on a niche, you can narrow down the types of equipment you need. You can then take the money you've saved on general machinery and reinvest it in specializing your equipment.
This puts you in a better position to complete complex jobs in your area of expertise. The average landscaper might not be able to complete an advanced hardscape installation, for example. With specialized machinery, you can be there to take the job in their place.
Stand out from the competition
One fear that may keep a landscaper from specializing is that there won't be enough work if they focus too deeply on a market niche.
Specializing will indeed limit the number of jobs you can take in the long run. However, a generalized landscaper is going to be competing against everyone else in the market for the same jobs. A full-service company can be called on to do any job, but there's more competition from companies that may be larger.
Don't put yourself in a position where you're advertising your replaceability. When you specialize, you may reduce the total number of clients who are interested in your niche, but you'll also compete against a smaller pool of competitors.
Deep expertise will also build a stronger portfolio. If you specialize in one kind of landscaping, you can show both the range you have within a particular skill set as well as your depth of knowledge. When you prove you're an expert in a certain kind of landscaping, word will spread organically. "Best landscaper in the area" is a hard sell, but you may be the only one that specializes in sustainable backyard designs or aquaculture.
Finding your landscape market niche
Finding a niche will take some work. If you're committed to specializing and building in-depth knowledge about a particular aspect of landscaping, market research is a good place to start. What do clients in your area want? What special features have they asked for in the past but weren't able to install?
Answer these questions, and with time — and the right equipment and portfolio — you'll see the benefits of finding a landscape market niche.
EDITOR'S NOTE: This article was written by Holly Welles. Welles is a freelance writer with an emphasis on home improvement, business and commercial real estate. She regularly contributes to sites like Homes.com and Porch as well as publishing weekly updates on her own home improvement blog, The Estate Update.