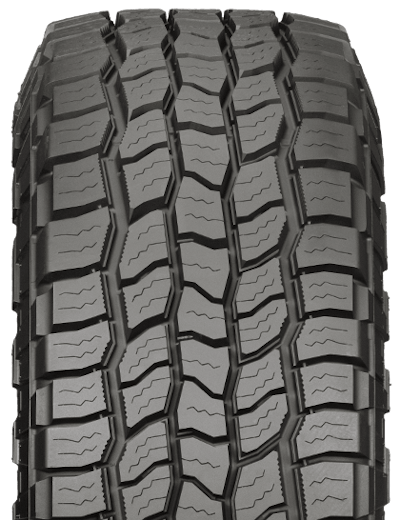 Note: This is the third and final installment of a multi-part tire test.
It's been more than 30,000 miles and 11 months since we launched our extended tire test of Cooper's AT3-XLT pickup tire – a 2018 addition to Cooper's A/T3 truck tire lineup with fitment specifically targeting varying usage segments.
To broaden the line's capability, Cooper launched the Discoverer AT3 4S for SUVs and light duty pickups used for commutes and all-weather driving; the Discoverer AT3-LT for medium-to-heavy duty pickups that haul and tow heavy loads; and the Discoverer AT3-XLT for lifted pickups capable of extreme hauling and aggressive off-roading.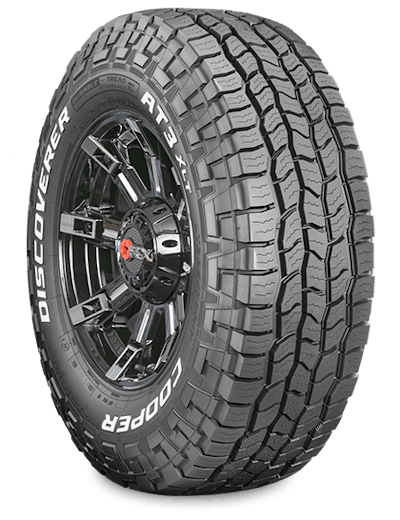 I've had this set of 275/55R20s mounted through late winter, spring, summer and early fall driving and have thrown every weather condition Alabama can provide at them.
The tires have consistently risen to all occasions.
In the cold weather months, which also tend to be wetter, these tires really make their mark.
I've had to get into the throttle several times through soupy boggy areas – hunting trails tend to get that way, you know – and they did well. I have no doubt the factory tires mounted before the Coopers would not have made it through.
Large side-biting cleats built into the sidewall improve grip and provide additional resistance to abrasions and punctures when driving through sharp, rocky terrain. Alternating scalloped shoulder blocks act as a crankshaft to enable vehicles to plow through difficult loose dirt/sand or sticky mud. As such, I've found that I can go through slicker, muddier areas without having to put the truck into four-wheel drive thanks to the improved grip from the AT3-XLT.
I'm more than satisfied with tire wear. For the purposes of this test, inflation levels have been checked regularly and we've adhered to strict rotation schedule. The end result is an exceptionally even wear of about 6/32 – a wear rate that should provide about 60,000 miles of life. As luck would have it, 60,000 miles is the mark of Cooper's Treadwear Protection warranty.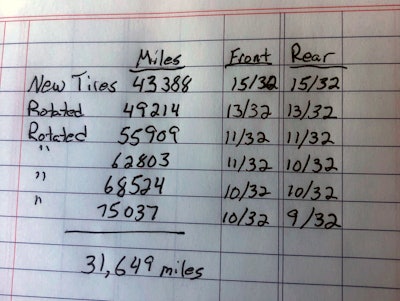 Road noise picked up somewhat around the 20,000 mile mark, but that is expected from a 10 ply tire that is getting deeper into the tread. Noise-level at highway speed is still what I would consider "normal."
Ride quality has also stiffened, but again that is to be expected at this mileage mark.
In the change from a more highway-friendly factory tire to the more off-road capable AT3-XLT, I've given up a little less than 1 MPG in fuel economy. I'm showing a drop of .7 MPG, but going into to the test, I expected a lot more.
Having conducted several of these tests with various tires and manufacturers, I usually find AT tires that perform best on the road often don't make the best off-road tire, and vice versa. Most of the time, AT tires give up a little off-road performance to improve ride quality on it, but Cooper has done an excellent job of balancing a comfortable ride with an off-road bruiser.
If duty calls for quick and predictable transitions from the jobsite to the highway, Copper's AT3-XLT tire can deliver.
Click here to read part one and part two of the tire test.
EDITOR'S NOTE: This article was written by Jason Cannon. Cannon is the equipment editor for Commercial Carrier Journal and Overdrive. Reach him at [email protected].