The journey Judy Guido, chairwoman and founder of Guido & Associates, made to the green industry and what she's learned during her time as an industry consultant is quite the story.
Guido earned an MBA in business administration and held a number of marketing positions prior to meeting met Ed Laflamme, co-founder of The Harvest Group, in an executive networking group, who introduced her to the green industry.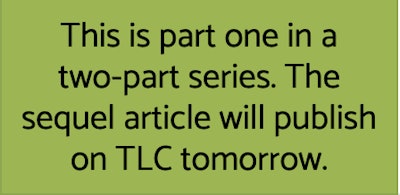 She says all of her jobs, both inside and outside the industry, have influenced her. Guido calls herself a 'learnaholic' and strives to learn more every day.
"Ed's a 'learnaholic' too, and as a result, he saw where I provided value and so he would ask me about ways to help his company," Guido says. "He would ask specific questions, he would say, 'I am having an issue or challenge with this and sales or marketing or strategy, what do you think?' and I'd give him advice. He would basically come back and say, 'Hey, that's working well, and he kept tapping into me."
Eventually, Laflamme introduced Guido to the board of the Associated Landscape Contractors of America (ALCA), the predecessor to the National Association of Landscape Professionals (NALP) and the board asked her to speak at an event. After speaking at the event, Guido had a number of landscaping companies coming to her for business advice.
"I was enjoying the space so much and the people and what I was doing," she says. "I had a big pipeline of people who wanted me to do work and after a couple of years I was like, 'Wow, there's great satisfaction in helping these people.' I had a lot of freedom with the people that I got to work with and the projects I was working on, and I felt that I was affecting change much quicker than working in large companies."
Enjoying the freedom her consulting provided her, Guido says she entered the green industry in the '90s and never looked back.
"I love challenges," she says. "I love solving problems, so this just played to my passion and my skill sets."
Guido says she passes on her traditional business acumen skills to her clients who tend to be more technically proficient in their respective fields in the industry, rather than being business savvy.
"You have to be proficient in your field or your specific industry, but every industry is a business, and you have to be just as proficient in business in order to be successful," she says.
In 1996, Guido joined LandCare USA as the chief marketing officer. During her time with the company, she says it was the equivalent of getting a Ph.D. in business and psychology at the same time as she learned about strategy, culture, organizational structure, team building, integration and the multiple layers and nuances of mergers and acquisitions.
"To this day, I can't tell you how many times while I'm working, I'm drawing from all these experiences," she says. "Today you've got to assess the markets and move almost simultaneously while developing a strategy and executing. With advances in technology, business models, equipment, regulations and the financial markets happening so quickly if you want to be a leader you've got to be three steps ahead of your competition."
She says while she was with LandCare USA they spent a considerable amount of time developing the company's purpose, vision, values and culture. Less than a year later in the spring of 1999, LandCare USA was acquired by ServiceMaster and was integrated into TruGreen-Chemlawn and became known as TruGreen LandCare.
Guido says that helping with the acquisition was one of the most challenging and rewarding things she's ever done.
"I really learned to focus on the fundamentals of business – reading the markets, embracing technology, identifying our differentiation and building a unique strategy and an A-team that could efficiently execute our plan while identifying the key functions and processes that would generate profits, meet customer needs and fill gaps," she says. "And we made certain we always had plenty of cash on hand to weather all storms and leverage all opportunities. This is what it took to build great companies then and this is what it takes to be a leader today."
After the deal was closed, Guido worked with a different executive team as the vice president of sales marketing. She left in 2001, stating she didn't think the new strategy the team was building was going to be effective at the time.
Guido went on to work with what was ValleyCrest at the time executive vice president of marketing and then helped build and launch Yellowstone Landscape as the chief marketing officer and later as a member of the board.
Now she focuses on her consulting business full time and has been involved with more than 100 different mergers and acquisitions since the LandCare USA acquisition.
She says she learned the truth about many myths that surround mergers and acquisitions. She says the most important question to ask when considering a merger or acquisition is to ask why you want to merge or acquire a company and will the two cultures complement and enhance one another.
"Sometimes the conversation can stop right there, depending on what the why is," Guido says.
She says mergers and acquisitions have many layers and complexities to them, and that the first phase of due diligence is so important.
"Take a real good look 'under the hood' of the company at its strategy, brand, team, culture equipment, market, processes and financials," she says. "Once you get past that phase and can negotiate and agree on a price and terms you've got to begin building a great team on both sides to integrate, communicate and execute."
Guido says her favorite part of running her consulting business is the ability to pick the projects and the people she wants to work with.
Guido works with companies inside and outside the industry, that are both big and small. She looks for projects that are interesting and for people who are passionate about their purpose, vision, values and promises and are willing to do what it takes to execute the plan.
"I get to work with extraordinary people on meaningful projects, projects that are going to make a difference and impact on the lives of the people, stakeholders and the communities in which we work," Guido says. "There's a great sense of community, pride, collaboration, success and gratitude amongst the teams I work with and that is very rewarding."
Speaking of family, Guido says she's worked hard to achieve a solid work-life balance by following her own one-page personal plan while taking advantage of technology and focusing on her priorities. Each day, week, month, and quarter she knows what her goals are and stays focused on those. She also knows that change is inevitable and instead of fearing it, she says leverages it to her advantage.
"Before I say yes to a project, speaking engagement, board appointment, interview or engagement, I make sure it's going to align with my priorities and be in the best interest of my family, clients, brand strategy, finances, fitness and well-being," she says. "For that every reason I say no to five out of six requests for work. I take my work very seriously and I'm blessed I get to work with people I admire and enjoy working collaborating with to produce rewarding outcomes."
When Guido first entered the industry, there were very few other women and in the leadership positions, there were almost none. While she says there are certainly more women in the industry today, Guido believes there's still plenty of work to do.
"That's probably one of the things that I'm most frustrated by is that I would have thought by this point, there would be a lot more women in our industry who were in leadership positions," Guido says. "As I said, it's certainly better than when I started, as more women have started their own companies, but when you compare this industry to others, we still have a long way to go."
As for other areas where the industry can still improve, Guido says there are a number of landscaping businesses that still focus on their specific technical skills and don't have the business acumen and team to profitably scale their companies. As a result, they are constantly putting out fires and working long hours burning themselves and their teams out while jeopardizing their families and finances.
"That's no way to live," Guido says. "It's so rewarding to be able to help, guide and educate them and their teams so they can be happy, productive and profitable and enjoy going to work each day."
"There's still so much I of what I call the 'sea of sameness" in our industry," Guido says. "Everybody looks, sounds and executes the same way and yet owners can't understand why customers make their final 'why to buy decisions' based on price. If you want to get paid more than your competition you have to be different and more valuable. That's why nailing your strategy is so critical!"
She adds that many landscaping companies still need to develop a talent strategy for attracting, engaging, rewarding and retaining an A team.
Check back tomorrow for part two of this story, where we'll look at the story of Guido's life-threatening attack, her life since then and her upcoming book.