As the year comes to a close, Total Landscape Care has compiled a list of the top 10 stories of each month of the year. Take a look at what stories were trending on our site in January 2019.
10. Living walls become more commonplace as people seek biophilic spaces

As people spend more time indoors and away from nature, more buildings such as offices, hospitals and public spaces are starting to include living walls in their structures.
This inclusion of living walls is part of the larger movement for more biophilic designs.
Click here to read the full story.
9. Monrovia announces its 2019 garden trend predictions
For Monrovia to create its 2019 trends forecast, it is part art and part science.
"As soon as we release our trends report, I immediately start on next year," says Kate Karam, editorial director for Monrovia. "I have files and files of folders of clippings and printed clippings and digital clippings. I start to look for things that pique my attention, things that I've never heard before. And then at the same time because I have access to live data of what we're selling and growing, I'm able to see the trends that are happening out there between all that information is how I come up with what we forecast."
Click here to read the full story.
8. Five lawn care YouTube channels to keep an eye on in 2019

It's hard to believe it is already 2019 and as the growing season rolls on in, it is important to get ahead of the competition.
One way to do that is by learning from other lawn care professionals on YouTube.
Whether you are looking for the best lawn mowing practices or to learn about the financial side of lawn care, one thing is for sure, there is always something new to learn. And one of my favorite ways to learn about lawn care is by watching other lawn maintenance professionals in action.
Click here to read the full story.
7. Plants that match Pantone's 2019 Color of the Year
Last month, Pantone announced its Color of the Year for 2019 is Living Coral, saying the color is both vibrant and mellow.
"In reaction to the onslaught of digital technology and social media increasingly embedding into daily life, we are seeking authentic and immersive experiences that enable connection and intimacy," Pantone says online. "Sociable and spirited, the engaging nature of Living Coral welcomes and encourages lighthearted activity."
Click here to read the full story.
6. Cut it out: Winter pruning tips to keep in mind
Even though it's winter, your customers should be aware of the fact that their trees and shrubs still require pruning.
Being proactive with pruning management is necessary to help maintain the beauty, health and longevity of your customer's trees and shrubs.
Take a look at a few tips you can keep in mind when planning out pruning visits to your customers' properties over the next few months.
Click here to read the full story.
5. Industry roundup: New generation of Husqvarna chainsaws set new standard
Husqvarna has revealed its next generation of 50cc chainsaws for professional loggers and arborists, the Husqvarna 550 XP Mark II and the 545 Mark II.
The company says these chainsaws are redesigned from scratch, resulting in a new level of cutting capacity, maneuverability and endurance, making them optimized for harvest forestry and urban forestry applications, including felling, limbing, removals or cross cutting of small and mid-sized trees.
Click here to read the full story.
4. ASLA warns landscape architects could be liable for climate impacts on projects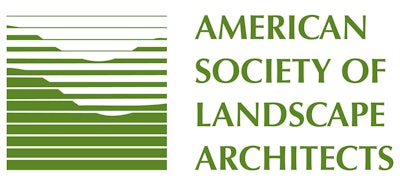 During the 2018 annual meeting of the American Society of Landscape Architects (ASLA), it was determined that landscape architects could potentially face liability due to climate impacts on their projects.
"Climate impacts are becoming more and more evident," Deanna Moran, Conservation and Law Foundation (CLF) director of environmental planning, told ASLA's The Dirt blog. "What does that mean for us when we know these impacts exist? When there is more public recognition of them, but we aren't addressing them or acknowledging them in a concrete way?"
Click here to read the full story.
3. Law changes to watch in 2019
The start of a new year often means new changes for employers when it comes to labor and wage laws.
Not all of the federal, state and local laws taking effect in 2019 are listed here, but it's still important to know which ones will be affecting you and your landscaping business. Employers should seek knowledgeable counsel on how certain laws will apply this year.
Click here to read the full story.
2. NALP shares its five 2019 landscaping trends
The National Association of Landscape Professionals (NALP) has released its list of top lawn and landscape trends to watch for in 2019.
NALP generates its list by drawing from the expertise of landscape, lawn care, irrigation and tree care professionals.
Click here to read the full story.
1. Seven green industry trends for 2019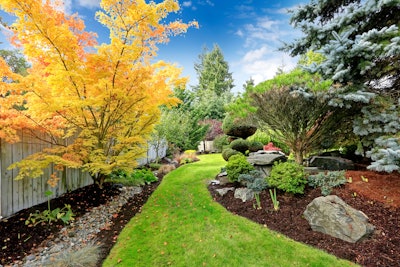 It's officially a new year and with it comes the new prediction of trends for 2019.
We spoke to some landscapers about these possible trends and their outlook on the future, and all of them agreed the future is looking bright.
"The economy is still strong, and companies continue to invest in landscape enhancements," says William Cruz, senior branch manager for Gachina Landscape Management, based in Menlo Park, California. "There is still some concern regarding labor cost and manpower availability; however, continuous growth is expected in 2019 and this positive momentum provides an opportunity to analyze the challenges and develop new strategies."