Safety on the jobsite is something that can be easily taught and enforced among landscaping crews, but what about safe driving behavior?
Integrated Landscape Management (ILM) based in Tempe, Arizona, implemented the Lytx Driver Safety Program in 2017 and drastically improved the company's safe driving habits.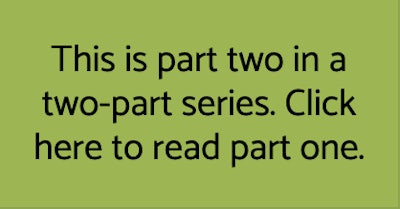 Adopting Lytx's Driver Safety Program resulted in a 49 percent reduction in collisions, a 48 percent reduction in near-collisions, a 39 percent reduction in work-related injuries and a 31 percent reduction in risky driving behavior. ILM has 147 drivers, some of which do not drive full time, and a fleet of 130 vehicles with the Lytx system in them.
"Lytx has been great," says Doug Clark, general manager at ILM. "The amount of material that they provide to help you onboard and to help improve your coaches has been amazing. It's made our people better. It's made our managers better. It's made our employees better and it doesn't just stop with driving behaviors, it goes through everything we do, so that's been great partnering with them."
Clark says he was first introduced to Lytx in a professional peer group from a company in a different industry. He says ILM started a three-month trial period, as there had been some significant accidents and injuries prior to using the system and he wanted to know what their people were doing once they were on the road.
During the trial period, there was a severe accident where one of the company trucks had rolled over on a freeway on a Friday afternoon. Clark says he still remembers how one of the news stations had a helicopter showing the scene with the company's logo all over the truck. There was no trial camera in that truck, so they'll never know the whole story, but thankfully everyone was able to walk away with no major injuries.
"Until we got on the Lytx system, that's when things started to change and we realized that we weren't as good as we thought we were, and it's because we had the ability to really see how many incidents we were having out there that we would have never known about it if we didn't have the camera system."
When it came time to roll out the Lytx system, they took advantage of the library of information Lytx provides for onboarding.
"We sent notices to our clients, we send notices to all of our drivers and we send notices to the families of our drivers," Clark says. "We sent actually a letter home explaining what was about to be introduced into the organization and the reasoning for putting this into place is we want everybody to go home safe every day to their families. There's a lot of explanation as to what we planned on doing and how we were going to utilize the system, so I think it gave the employees right off the bat a sense that the these are here to protect you; it's not to be Big Brother and watching over you."
In order for the cameras to come on they have to be triggered by some type of force to the vehicle or a speed element. Clark says you can set whatever threshold you want for speed.
Clark says that when they implemented the cameras full force, there were still some employees who would put visors over the camera, as they were uncomfortable with the concept of being watched.
"Right away whenever we saw someone that would have an incident and had the visor over it, we would bring them and we would talk to them," Clark says. "We would coach them and tell them this is the reason why we're doing this and why we've got this program in place. This is saving your life. This is keeping you safe, so you can go home to your family at night."
Clark says after going through the coaching process if an employee still doesn't get it, then they're not an employee they need in their organization, as they're most likely their next extreme or fatal accident.
Through the system, ILM can see a list of coachable behaviors of where their drivers can improve. Clark says the GPS element of Lytx also helps keep track of crews and where incidents have occurred.
ILM has used the Lytx system to be proactive and eliminate safety issues such as drivers not wearing their seatbelts. As the company had continual incidences with unbelted drivers, Clark says it took a good three months of coaching before they saw some turnaround.
"To me, the most important thing of this system is an effective coaching program," he says. "If you don't have that and you don't take this program seriously, it's useless."
Clark says having a successful coaching program is finding a good mix of where employees feel the bite of bad behavior driving but also feel the praise of good behavior driving. He says they've been able to reduce their seat belt incidents by 75 percent through constant coaching.
Now their riskiest behavior is drivers with cell phones in hand. Clark says it has forced them to take their coaching to a new level so even new hires understand right away how serious their culture of safety is.
"If I catch you one time, I'm going to warn you, we're going to coach, we're going talk through it," Clark says. "We're going to suspend your driving privileges for two weeks. You got to find a way to work and you can no longer use a company vehicle. But if I see it a second time, we don't need you within this organization. Having that kind of seriousness behind it, that's to me what prevents $150,000 or $500,000 accident from happening or saving lives, in my mind."
Clark says part of the way the company ensures safe driving behaviors is setting their employees up for success by installing hands-free devices. He says they stress no matter who is calling, either pull over or wait until you reach your destination if you don't have a hands-free device to answer the call.
Lytx has not only helped improve driving behavior for ILM, but it has also reduced accident rates and personal injury rates, according to Clark.
"I feel like that when you have that awareness and you have that ability to sit down with an individual one-on-one, the employee realizes that you really obviously care about it, but you also care about their well-being and you create that culture that we're looking to create."